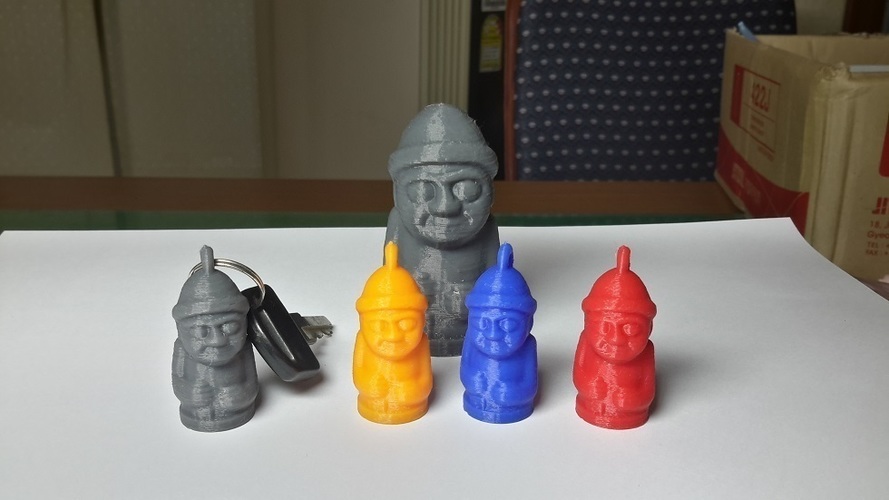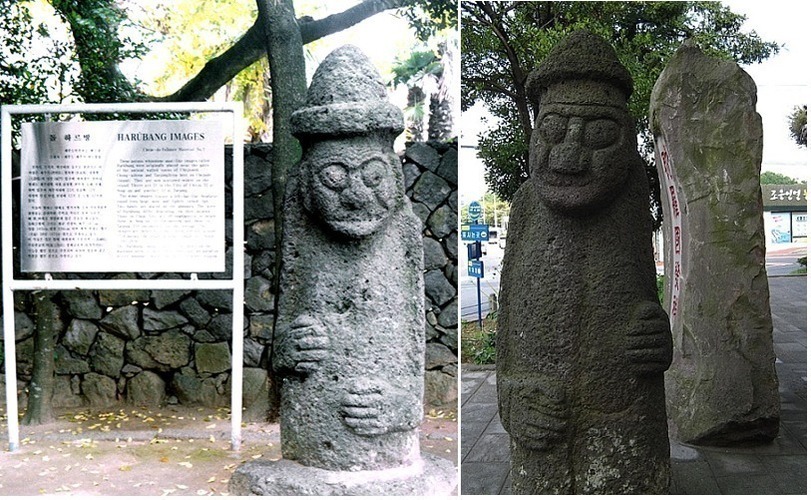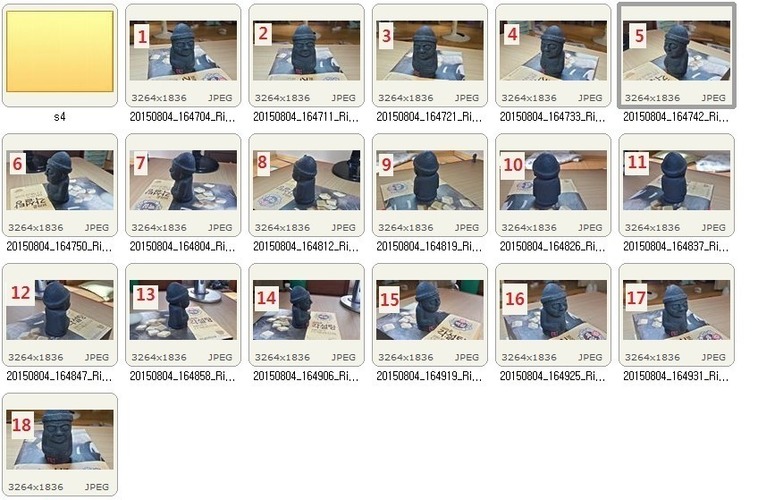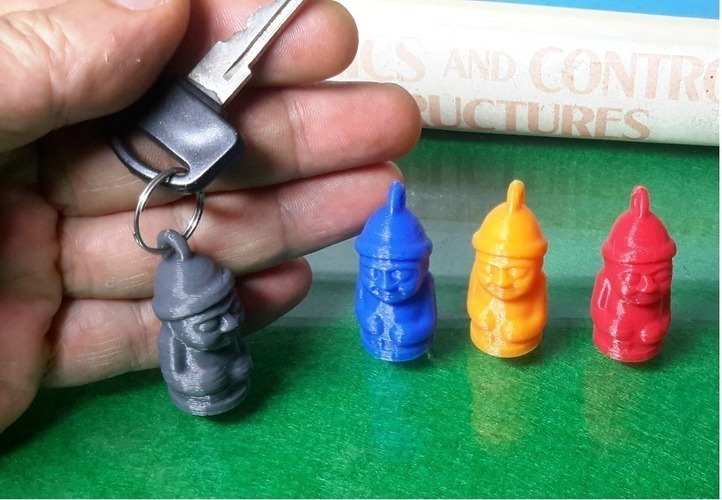 No Prints Yet

Be the first to upload a Print for this Design!
Summary Jeju Island, known as the Hawaii of South Korea, is a popular holiday destination. (http://edition.cnn.com/2014/04/16/travel/jeju-island-introduction/) Dolhareubang means "stone grandfather". Dolhareubangs are stone statues(1.3~ 1.9 m tall) found on Jeju Island off the southern tip of South Korea. Dolhareubang is often regarded by Jeju folks as the god of protection and fertility, also believed as the guardian of Jeju Island. Dolhareubangs are easily seen everywhere in Jeju Island as the statue of an old man sculptured from a block of basalt. (http://www.antiquealive.com/Blogs/Dol_hareubang_Stone_Statue_Jeju_Island.html) Actually it is difficult to generate a real 3D model of Dolhareubang from photos. So, I bought a replica of Dolhareubang sold as tourist souvenirs. By using this souvenir, I created the 3D model of Dolhareubang. And I designed another 3D model for keychains. Instructions How to make 3D-printable models :
Generate a 3D model from photos by using Autodesk 123D Catch(http://www.123dapp.com/catch), I create a 3d model of Dolhareubang from 18 photos.
Modify a 3D model by using Autodesk Meshmixer(http://www.123dapp.com/meshmixer), I made another 3D model for keychains.
Cura setting values: -. 0.2mm layer thickness, 0.8mm shell thickness -. 25% ~30% fill density -. 30mm/s print speed -. 10mm/s outer shell speed, 10mm/s inner shell speed,
Dolhareubang_keychain.stl
4.12 MB