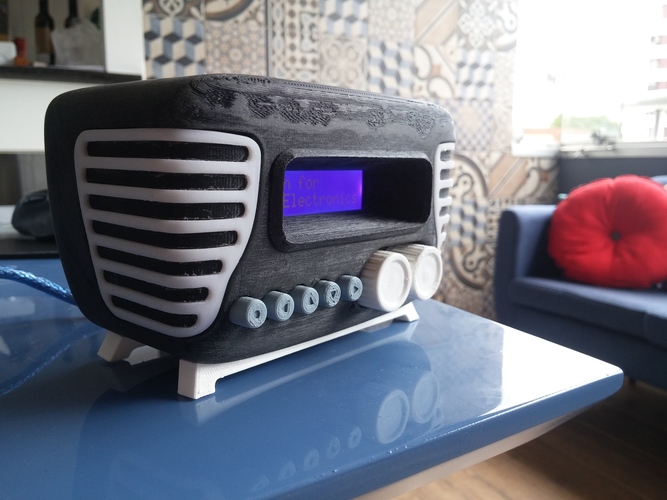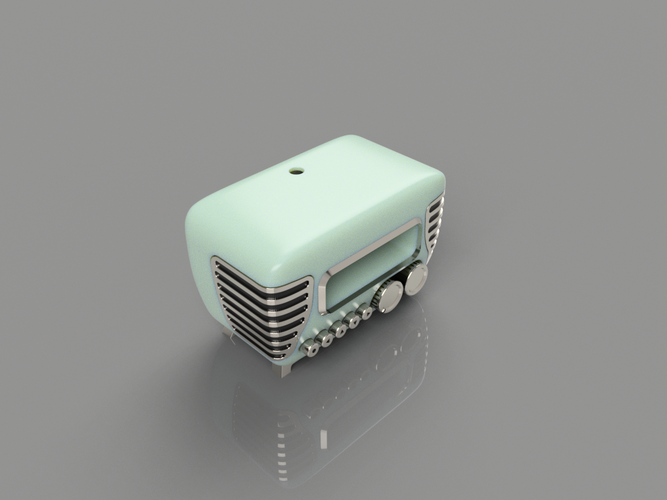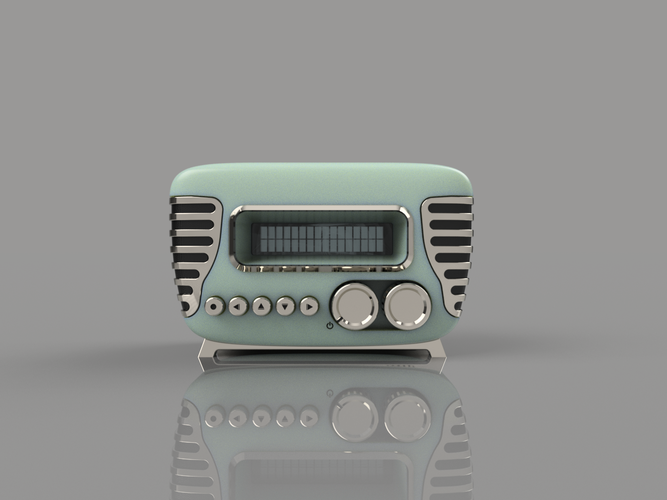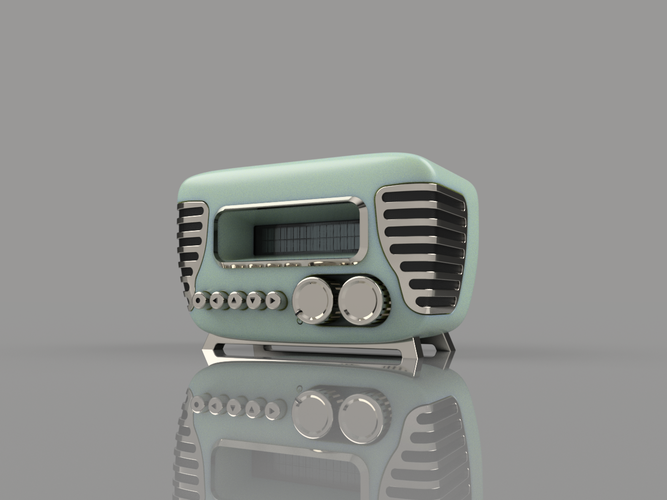 This design was created to be an enclosure for an original electronic  project from Anthony Kelly. The idea is to give a contrast between the modern technology and a vintage look n'feel.
The main body is the most difficult part to print. It is suggested to lay it upside down at 45° on the bed.
If you enjoyed this design, please click on "Respect project" button!! It'll help me on creating other awesome designs!
Mini_Vintage_Internet_Radio_button_down.stl
270 KB
Mini_Vintage_Internet_Radio_button_select.stl
236 KB
Mini_Vintage_Internet_Radio_button_left.stl
226 KB
Mini_Vintage_Internet_Radio_knob_tuner.stl
370 KB
Mini_Vintage_Internet_Radio_foot_back.stl
303 KB
Mini_Vintage_Internet_Radio_foot_front.stl
303 KB
Mini_Vintage_Internet_Radio_main_body.stl
9.87 MB
Mini_Vintage_Internet_Radio_grill_right.stl
2.69 MB
Mini_Vintage_Internet_Radio_grill_support_right.stl
1.09 MB
Mini_Vintage_Internet_Radio_grill_left.stl
2.72 MB
Mini_Vintage_Internet_Radio_grill_support_left.stl
1.09 MB
Mini_Vintage_Internet_Radio_LCD_bezel.stl
88.9 KB
Mini_Vintage_Internet_Radio_rear_cover.stl
1.12 MB
Mini_Vintage_Internet_Radio_boards_spacer.stl
247 KB
Mini_Vintage_Internet_Radio_knob_power_volume.stl
460 KB
Mini_Vintage_Internet_Radio_button_up.stl
226 KB
Mini_Vintage_Internet_Radio_button_right.stl
226 KB