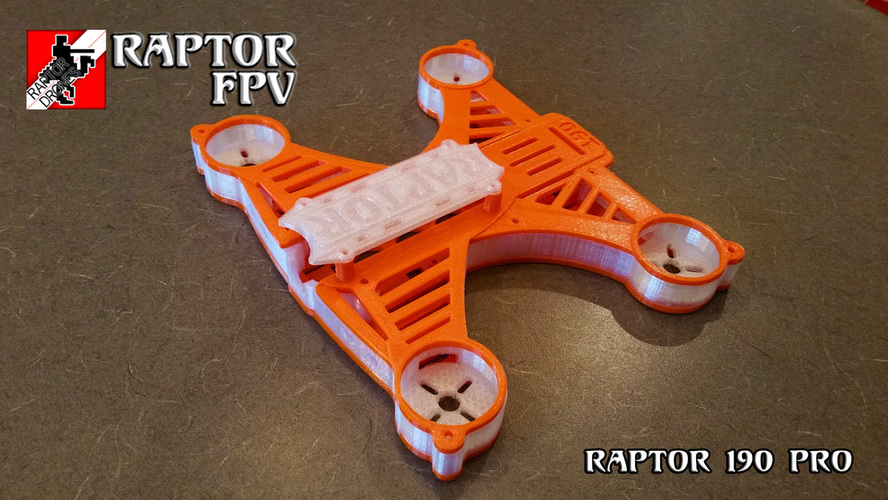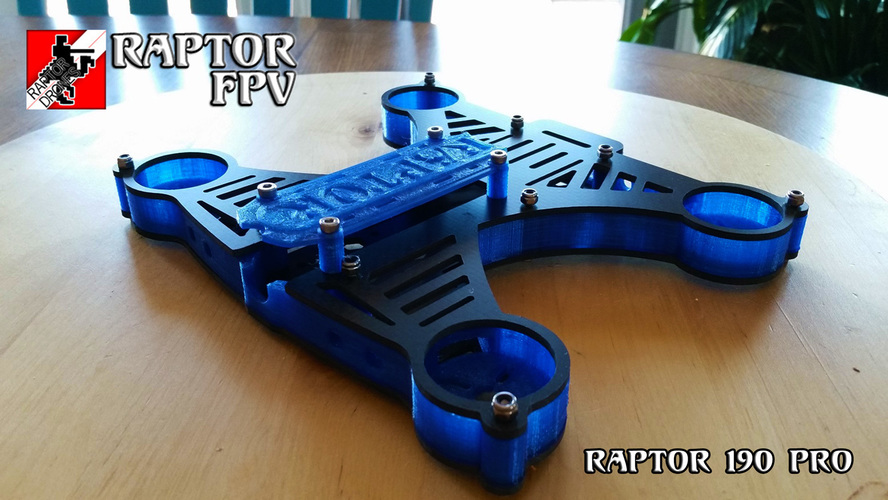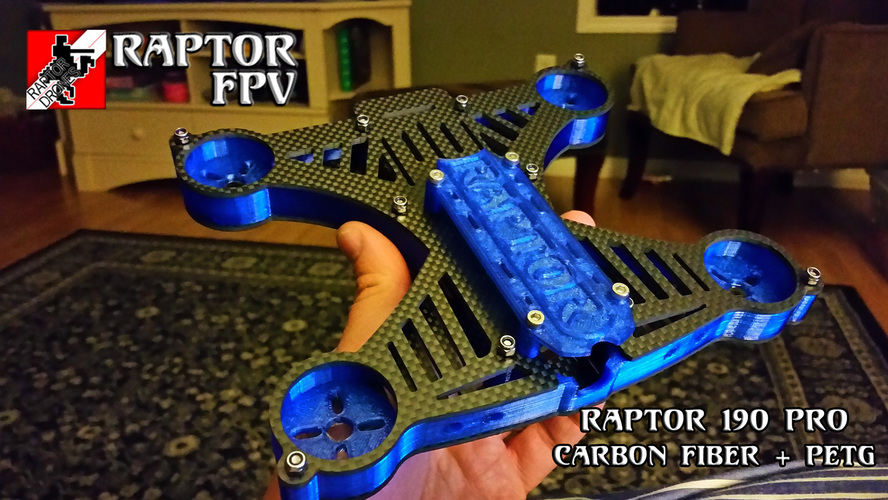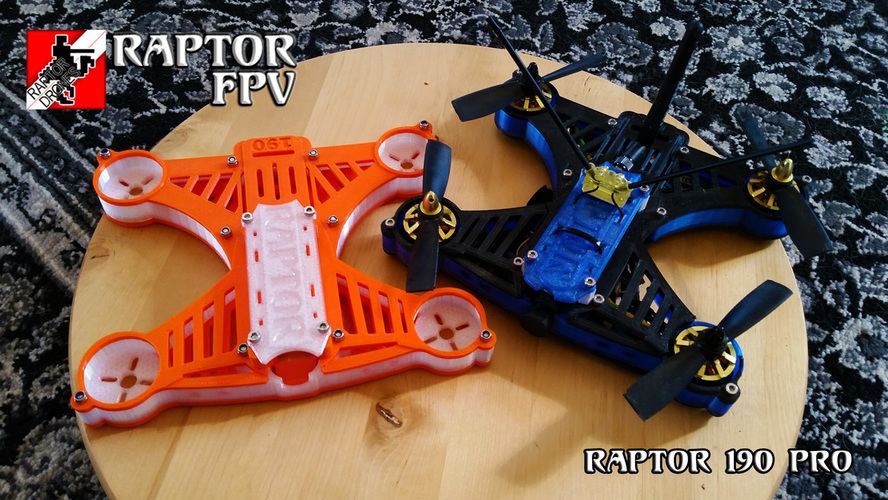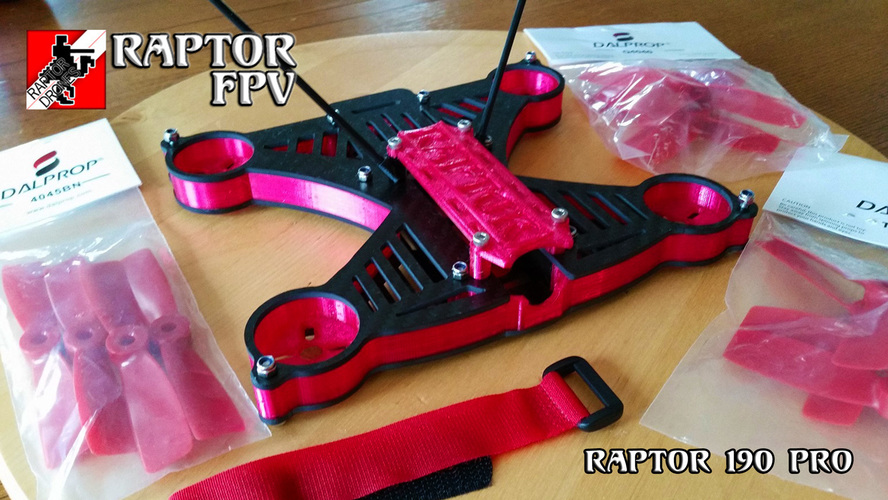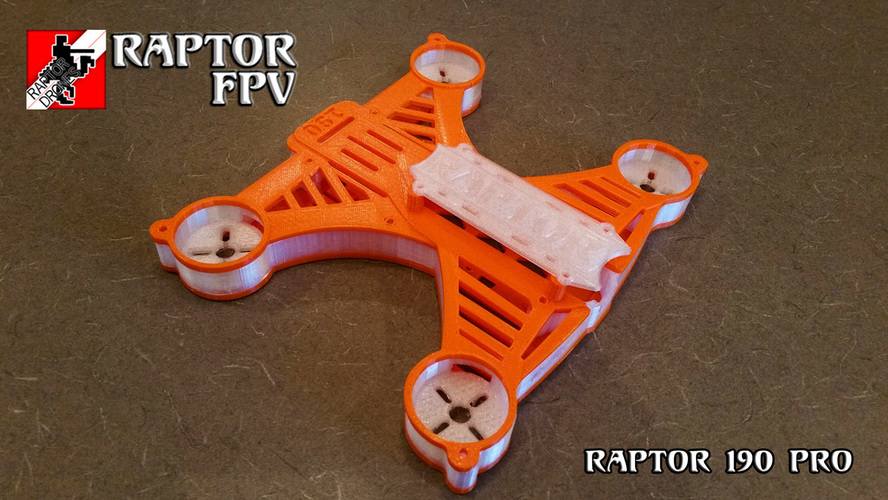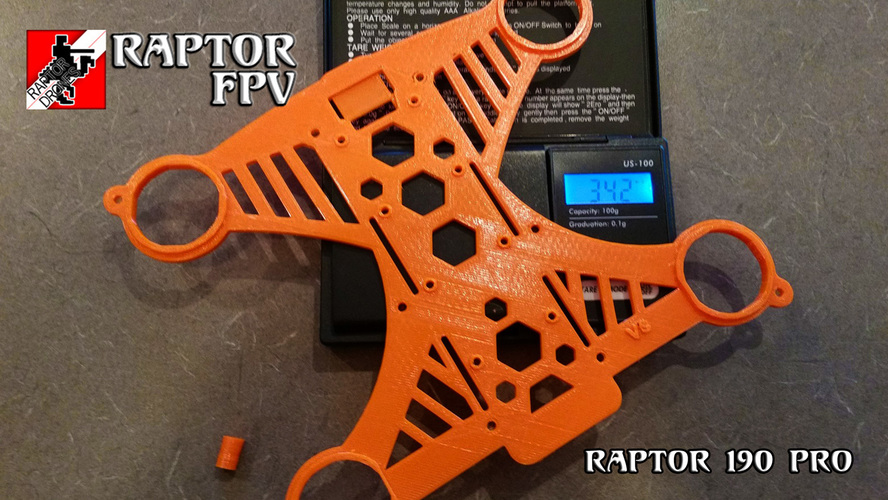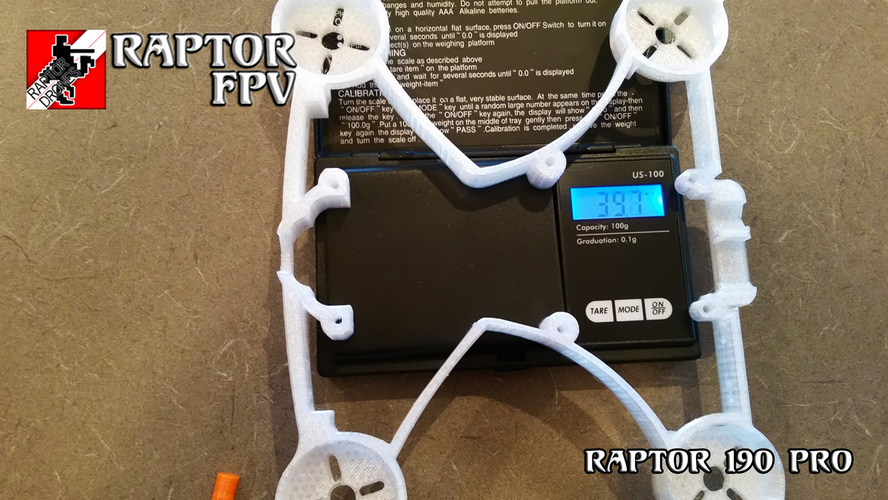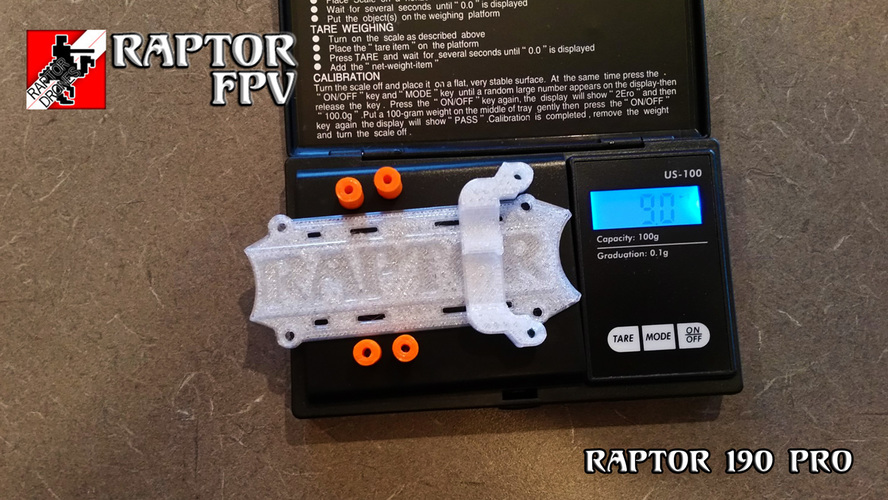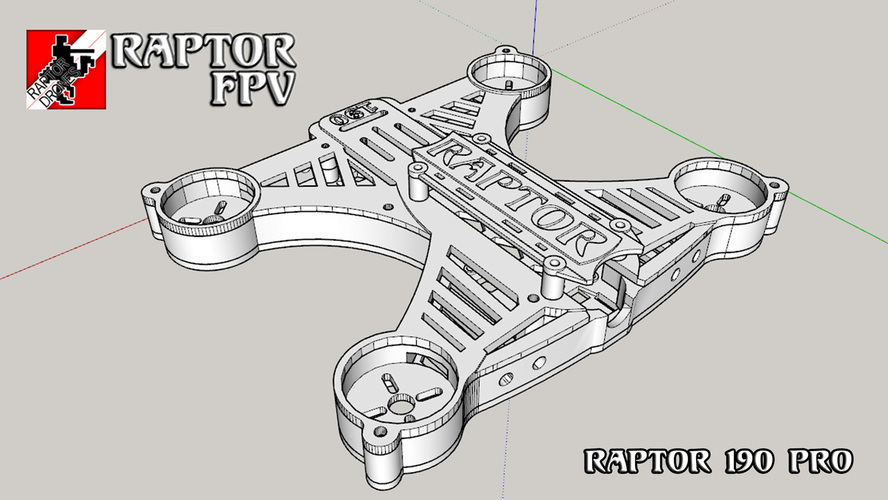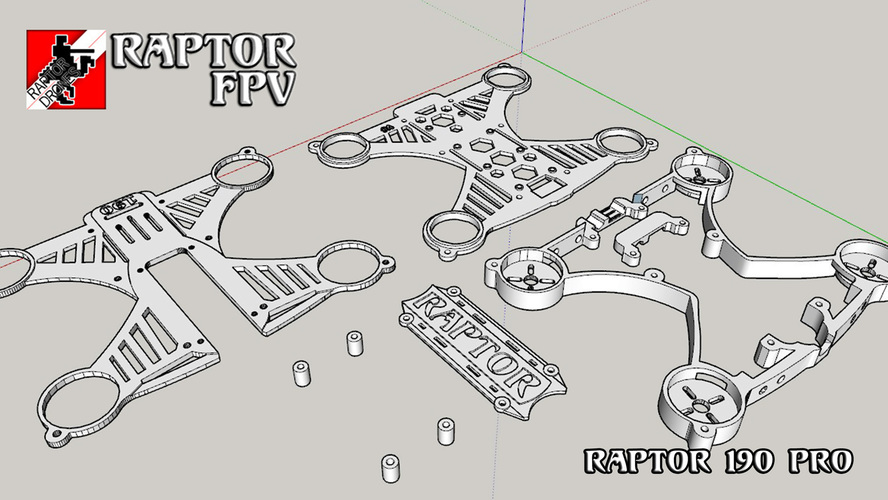 Stylish, aggressive lines, fully enclosed electronics for a sleek look and aerodynamic advantage.
The Raptor 190 was designed from the ground up with inspiration from the look and style of the Sigan Drone, Fossils Gravity 250 and Walkera Runner 250 quads.  Ultimately I went for a Hawk-like appearance with ventilation holes to simulate feathers.  
Carbon Fiber upper and lower plates for maximum durability; 3k twill, 2.5mm, matte finish
Center spacer / Camera Plate 3D printed in PETG filament which has more resilience and elasticity than ABS or PLA.
Full Kit (V10) with Carbon Fiber upper and lower plates as well as all necessary bolts to assemble, antenna tubes, props sets and battery straps available at RaptorFPV.com
What you get:
Upper and Lower plates in 2.5mm 3K Twill Carbon Fiber.
Middle Spacer and Camera Plate in chosen color of Translucent PETG.
all necessary bolts/nuts for building the frame + Allan key.
LED strips (x4) to install on the arms or inside the translucent body.
antenna tubes x2 to clear the props.
discounted price on replacement 3D Printed pieces.
Battery strap
1x set of 4x4.5 Bullnose DALProps
What you'll need:
Pliers or small wrench
Several Zip Ties or Double Sided Tape
Soldering skills and patience!
Recommended Hardware (as seen on my prototype):
Taranis X9D Plus 
CC3D Atom
FrSky D4R-II
ELGAE FPV200 Camera/Transmitter Combo
Fatshark Dominator V3
ZTW Spider Series 18A OPTO Multi-Rotor ESC
Scorpion M-2204-2300KV motors
Turnigy Graphene 1300mAh 3S
Suitable Antennas
Please visit and 'Like' my Facebook page for updates and promotions! https://www.facebook.com/RaptorFPV/
AntennaSpacer.stl
57.1 KB