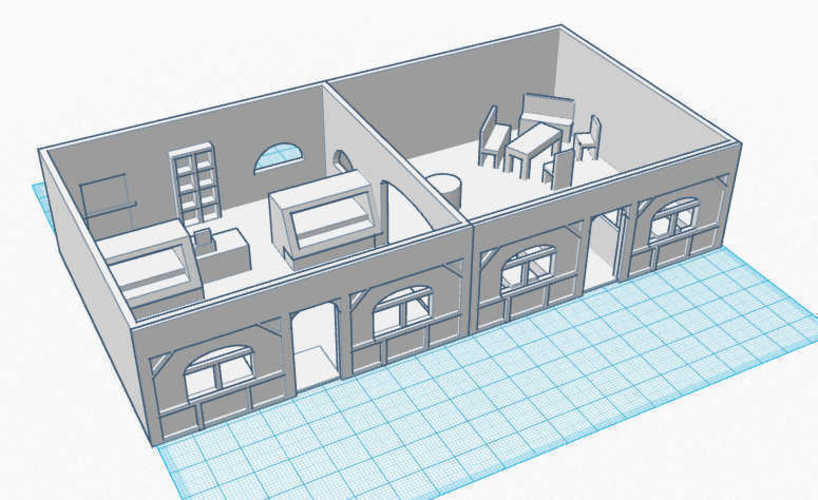 A miniature US coffeeshop (as you want !) for wargames in 1:72. Good for wargames in 20mm, but you can change size ! It will clean and paint to improve your battlefield! 
10x20cm. 4 parts. 2 Roof & base 1 (shop) & base 2 (restaurant). (10x10cm per part, no need 20cm printer square)
Enjoy !
For 20mm (1.72) : Print size 100%
All of my blueprint is designed to be easy to print. Studying saving filament and very solid without much area to clean.
annexe_boulangerie_2_salon_de_th.stl
266 KB
base_boulangerie_2_ouverte.stl
92.8 KB
toit_1_grande_boulangerie_20x10.stl
17.1 KB
toit_2_grande_boulangerie_20x10.stl
4.09 KB