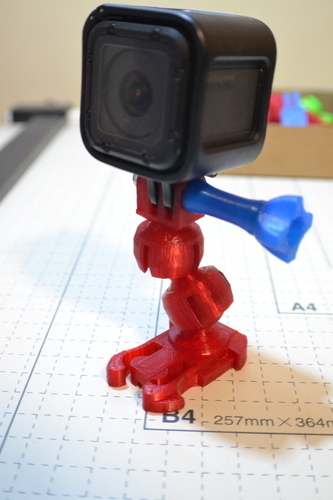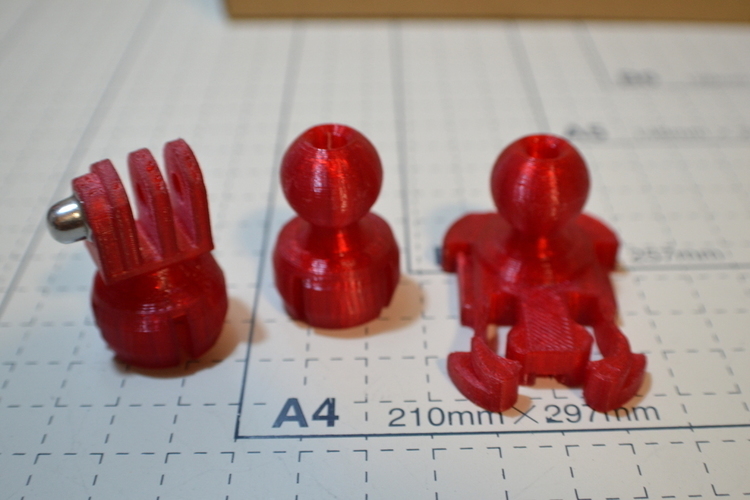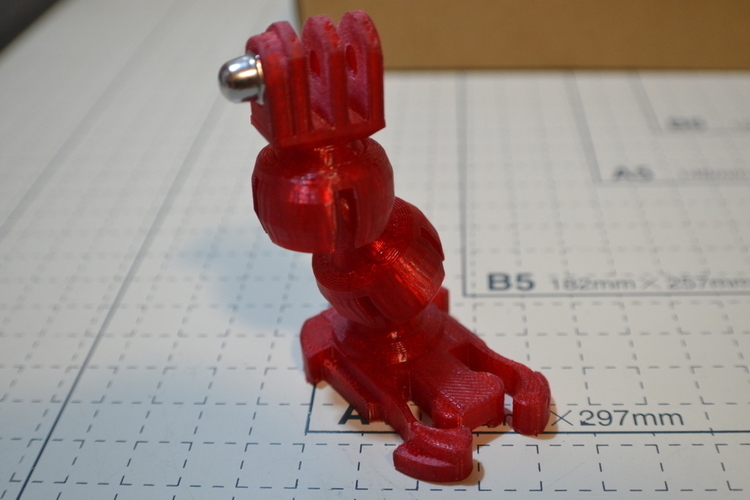 No Prints Yet

Be the first to upload a Print for this Design!
Summary
Update Notes at bottom (12/1016)
Flexible Ball & Socket Mount Set for use with standard GoPro style Mounts. Works with Xiaomi, GoPro, SJcam, and what ever else your using the gopro style mounting system with.
Prints fast / ok at .20mm 15%in fill with 2 shells and is sturdy but the actual joints will retain a better shape/hold, and the base mount will last longer if you USE 4 SHELLS.
You can pop together as many as you want to make a long flexible extension by duplicating/adding a couple extra Male/Female Ball Joint Sockets in with the print. (Separate .STL File for Male/Female Ball Joint Sockets Attached as well.
All Included in 1 .stl file:
1x Standard Male Ball Joint Socket Short Base Buckle (GoPro Mount Platform) 1x Male to Female Ball Joint Socket 1x Female Ball Joint Socket to 3 Fork Joint (GoPro Mount Platform)
Needs/Uses/Compatible With:
1x Standard M5 Acorn Nut (As found on GoPro Platform Mounts) The M5 acorn nut that can be purchased at any hardware store or you can buy a few here on amazon prime here for cheap http://amzn.to/2haU1Jw
1X M5x.8x* Screw (As included with GoPro Cameras)
Enjoy!
Update 12/10/16 Updated all files to repair mesh separation errors.I also made other mostly cosmetic changes.This design is a little more sound. Acorn nut bore is tight so that the nut stays in place with out the bolt. I install the nut in the bore using the screw first install any 2 fork end mount as if mounting the camera (so you don't break the ears), and use the screw to pull the nut into the bore.
Print Settings
Printer Brand:
MakerBot
Printer:
MakerBot Replicator 2
Rafts:
Yes
Supports:
No
Resolution:
.2
Infill:
15%
Notes:
4 SHELLS WORKS BETTER THAN 2
Post-Printing
May Require Some Sanding / Filing
After print make sure no raft is left on the base mount bottom. I uses a flat file to rasp it level and free of any burs. Clean all contact points for burs with some emery cloth.
I use a cheezy cheap 3 piece hobofreight chain saw file set to clean the hole for the bolt. They prove a usefull tool in many other prints as well.
Clean any burs from female ball joint ends with some emery cloth
Snap it all together and start filming!
Ball Joint Base Updated.stl
198 KB
Leg Sement Updated.stl
192 KB
tripod_top_updated.stl
264 KB