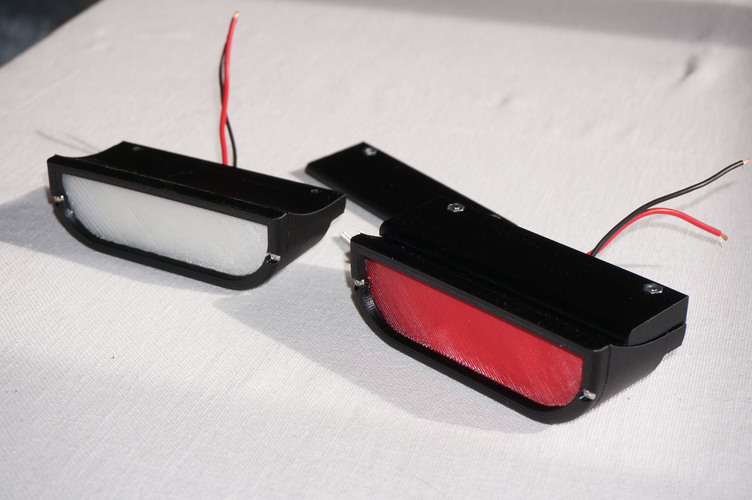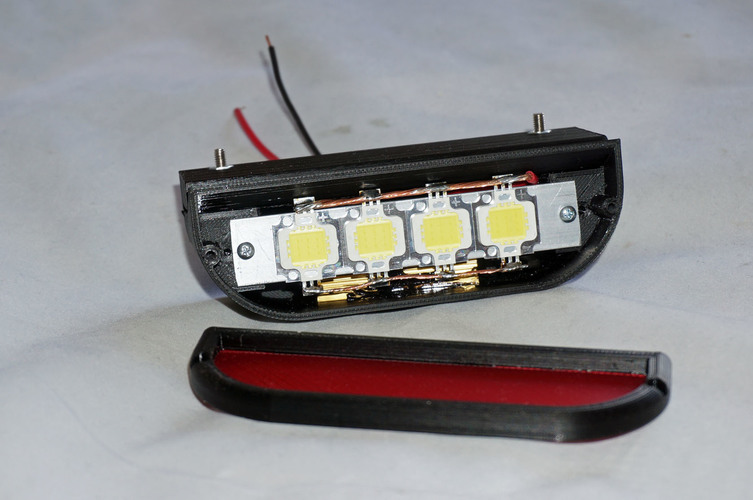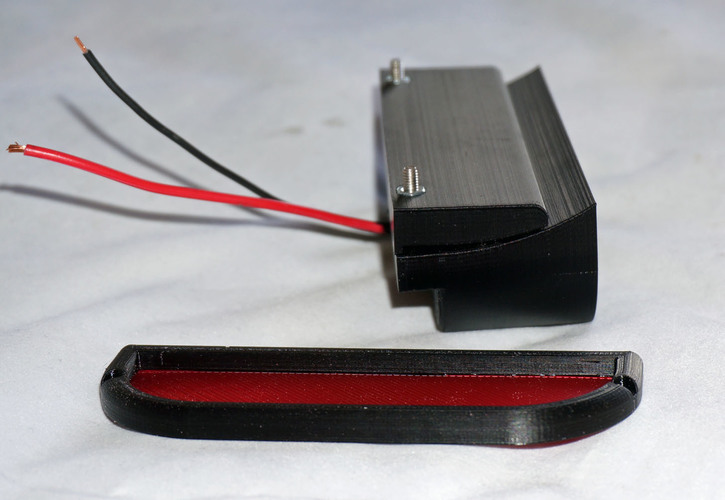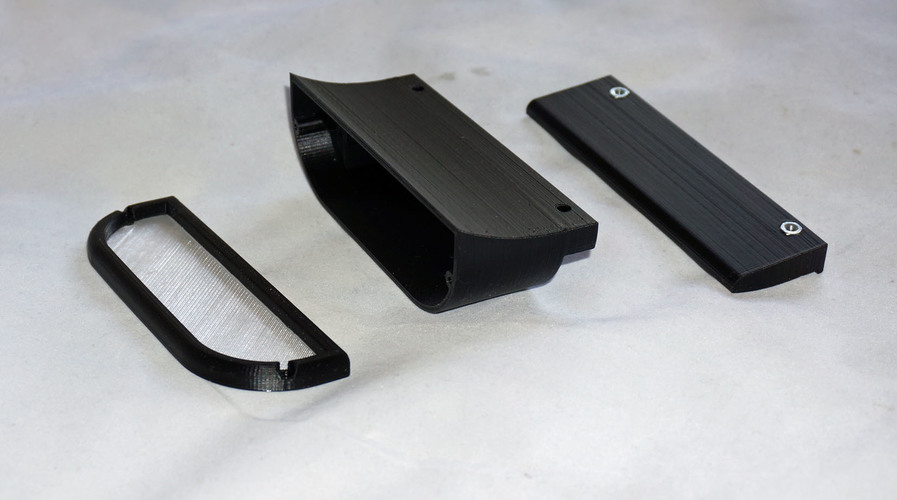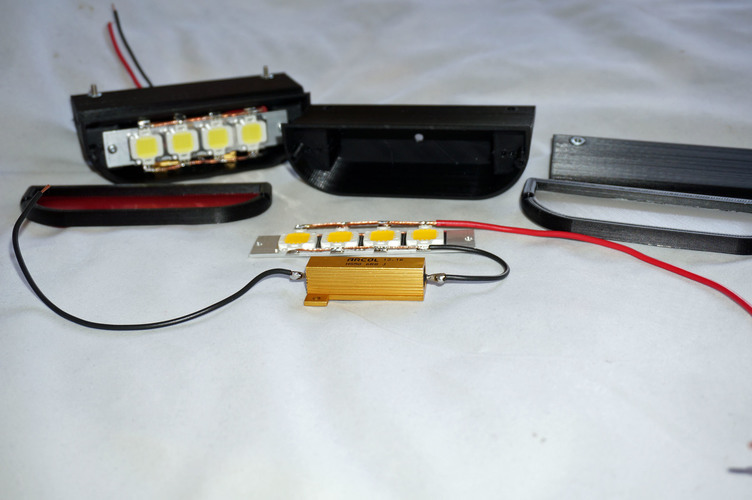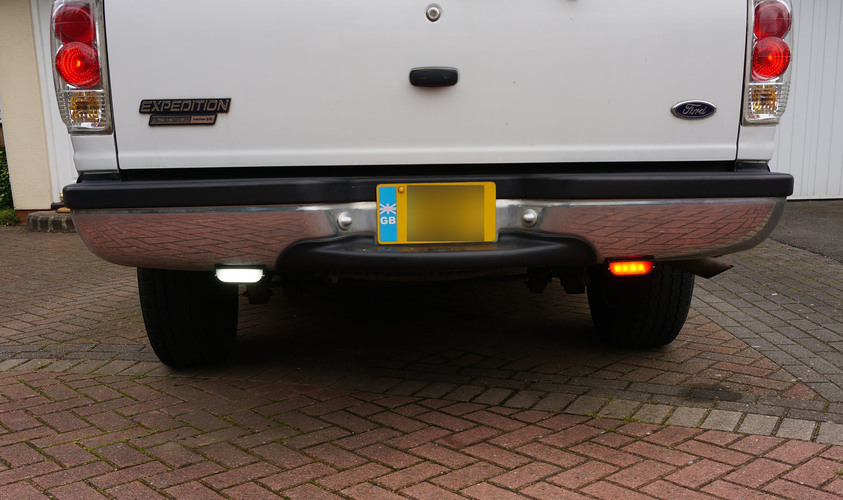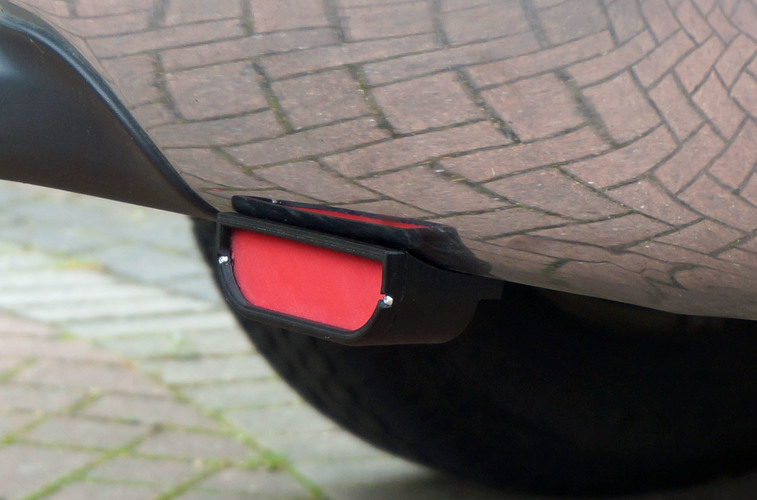 No Prints Yet

Be the first to upload a Print for this Design!
After I imported my car from the USA to the UK, I had to turn the reversing lights into indicators, which meant having to add an after market reversing light and rear fog light.  I tried three different types but they all looked pretty bad hanging down from the rear bumper; I wanted something that would hug the bumper bar and look like it was actually part of the car.  Being unable to find anything ready made, I designed and printed my own.  Although these were designed for a Ford Expedition, I would expect that they would also fit an F150 or other cars with a steel bumper bar.
Although PLA or ABS would probably work OK, I opted to use PETG for the body and T-Glase for the lens. The LEDs are 9-12v 10W off eBay and are mounted on a piece of 20mm aluminium strip.  A 10ohm resistor was added into the circuit as I thought the LEDs were too bright and were getting too too hot for my liking.  The mounting nuts and bolts are 4mm stainless steel and the lens frame is held on with 3mm screws.  A bead of black silicon was run around the lense frame to keep water out - hopefully, by using LEDS the lens/frame assembly should not need removing for maintenance.
Tail-light-body.stl
258 KB
Tail-light-Clamp.stl
54 KB
Tail-light-lens.stl
22.7 KB
Tail-light-Lens-frame.stl
379 KB