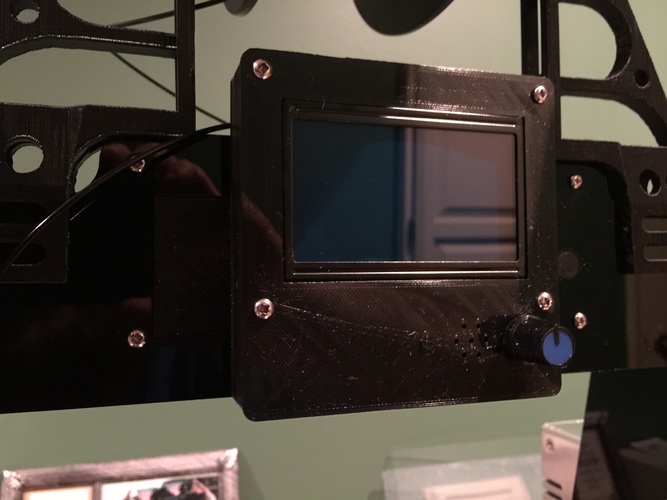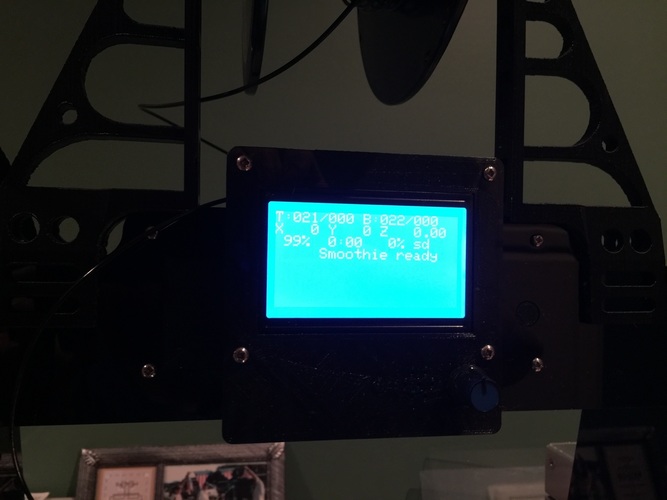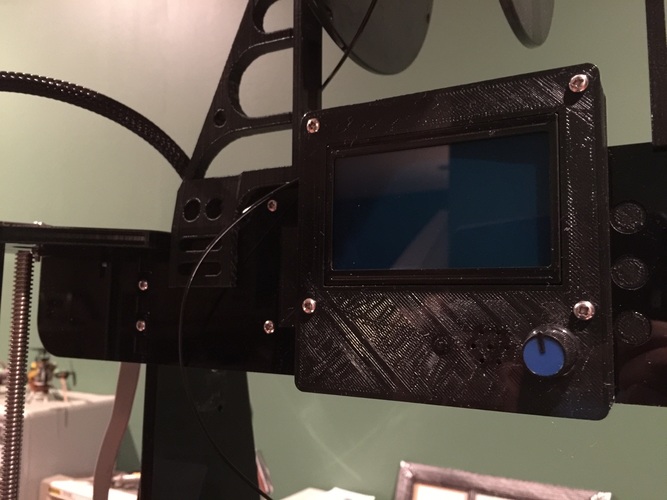 No Prints Yet

Be the first to upload a Print for this Design!
My printer (Hesine M505 Prusa i3) came with the 5-button 20x4 LCD panel.  I burned up the Melzi control board and replaced it with an Azteeg X5 v3, which runs Smoothieware.  It turns out that Smoothieware will not support this panel without additional hardware (an additional Arduino board can be turned into a panel driver).  I purchased a RepRap Discount GLCD which is natively supported by Smoothieware, but did not fit in the frame of my printer.  I designed this panel mount to fit the RRD GLCD panel to my printer.
The design consists of four files.  There is a panel cover which essentially fills in the space in the printer frame which was used by the original panel.  The panel mount consists of a back and front and a button.  The back has standoffs which align with the mount holes on the GLCD board.  The front has screw holes which align with the standoffs on the back.  To assemble, place the button in the hole on the front, then sandwich the panel between the back and front pieces and screw together with four M3 screws.
Please note that this case does not include access to the SD card slot on the GLCD panel board.  I use the integrated card reader on the Azteeg board so it was not needed.  I am willing to add SD card access if anyone requests it.
panel_case_front.stl
101 KB
panel_case_back.stl
66.5 KB