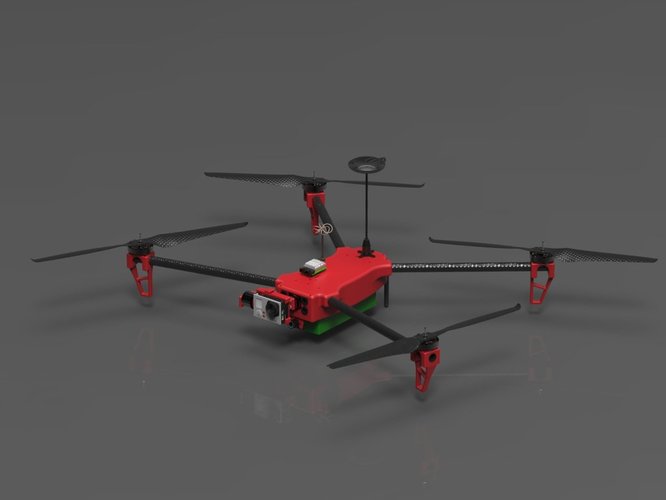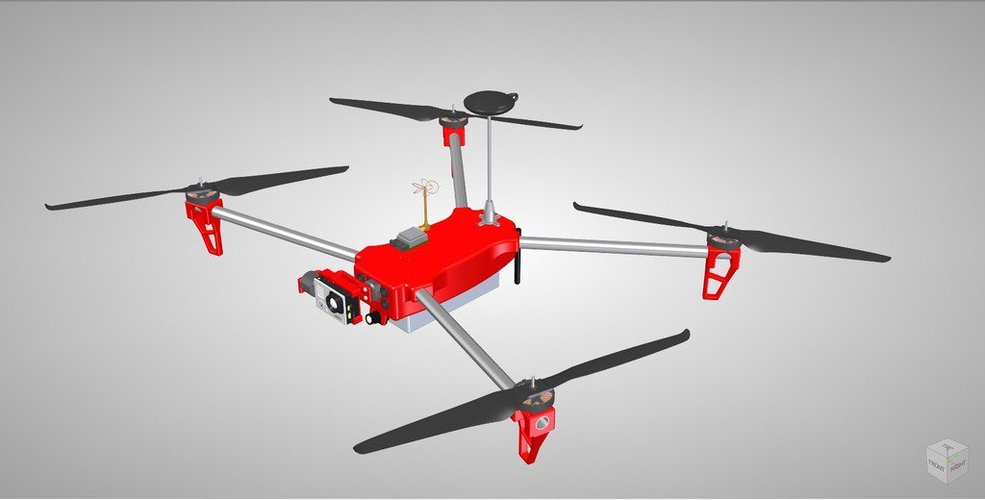 No Prints Yet

Be the first to upload a Print for this Design!
My quadcopter design. The qaudcopter features:
2 axis gimbal clean all-in-one design easy to print long flight times up to 15inch props max. 25X25 mm motor mount for big motors
Setup: Motors: MN4010 580KV Props: 15X5 ESC; 40 A Flight controller: HKpilot mega 2.7 with telemtry Battery: 4S 10000Mah, this will give about 25 minutes of flight time Gimbal controller: 2 axis gimbal controlelr Gimbal motors: 2206- 140 kv Video TX: 2G4 500Mw Video: RX: 2G4 13CH Radio TX: Ezuhf 8CH with diversity Radio RX: Ezuhf JR in FR Sky taranis Updates: 30/8/2015:
made the gimbal 15 mm lower, and also the frame, this means smaller frame, less printing time, less weight. added a angled camera mount for better view when flying forward. main frame changed for the gimbal, more nicer transition in the several extrusions
21/8/2015:
new mount for fpv camera and trasmitter.
18/8/2015:
new gimbal arm, it is thicker and more easier to print because i made the bottum flat. added a hole for the power wire in the top part of the frame.
17/8/2015:
improved landing gaer with more material, making it stronger. added more mountings holes for the gimbal controller and flight controller.
16/8/2015:
new more simple motor mount, first it was build out of 8 parts, now only 2. I combined the part together. reduce of failure points for more secure flight.
working on new way to store the battery, to make a more nicer looking quadcopter but, I am done developing this quacopter for now, it is time for the real world.
14/8/2015:
new gimbal design now integrated in the frame, make te frame a smalle amount longer to fit the new gimbal. refined gimbal working on new landing rear with motor mount
12/8/2015:
all new gimbal design, with more damping and more integrated in the frame
9/8/2015:
added a simple and small landing gear
gimbal_part_5.stl
16.3 MB
gimbal_part_2.stl
8.54 MB
gimbal_part_4.stl
21.3 MB
motor_mount_part_2.stl
33.8 MB
motor_mount_part_1.stl
7.13 MB