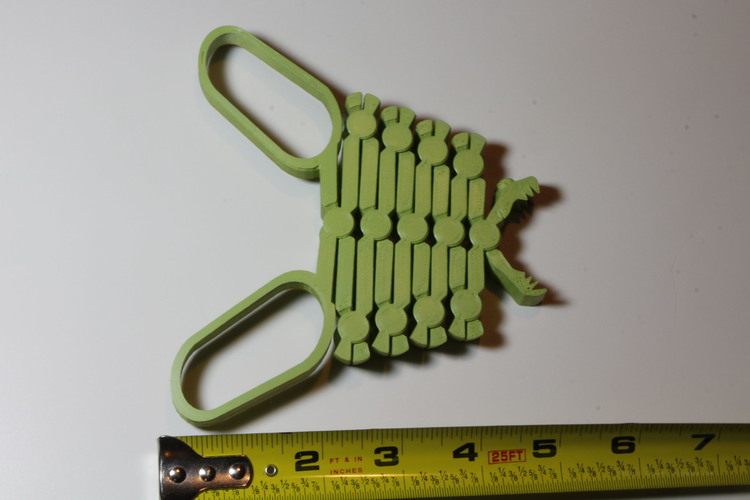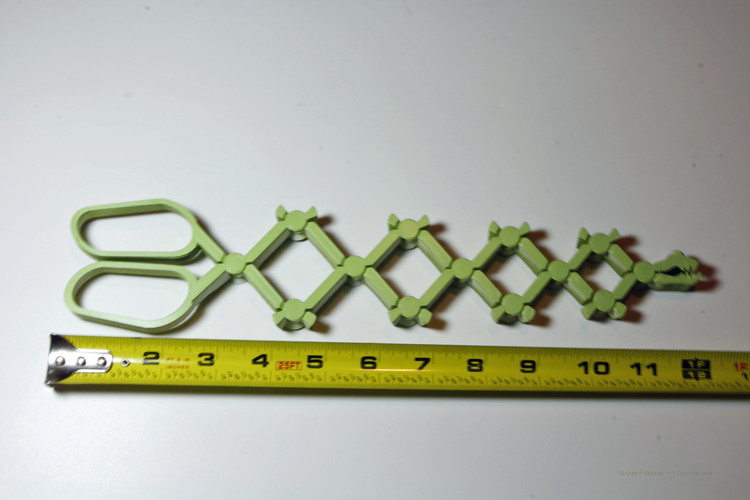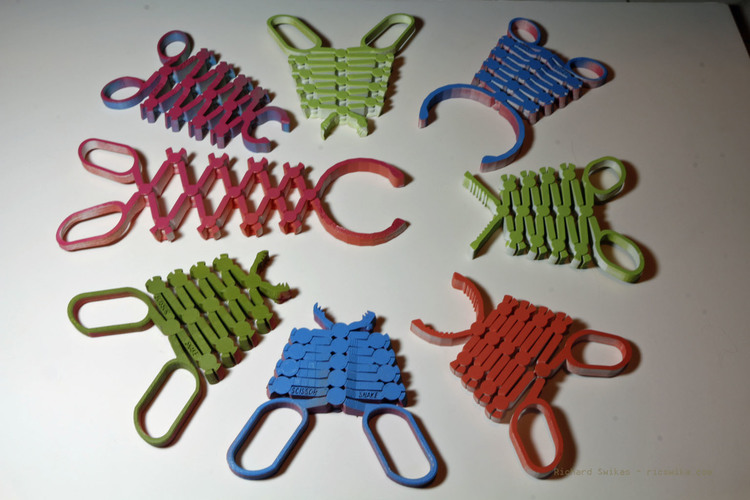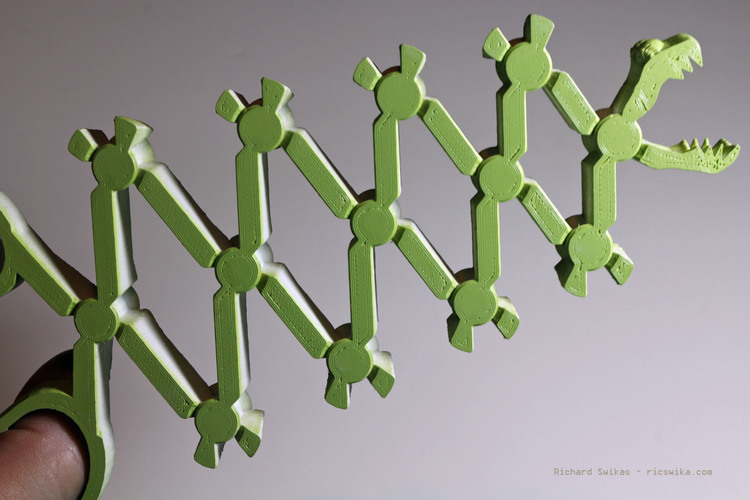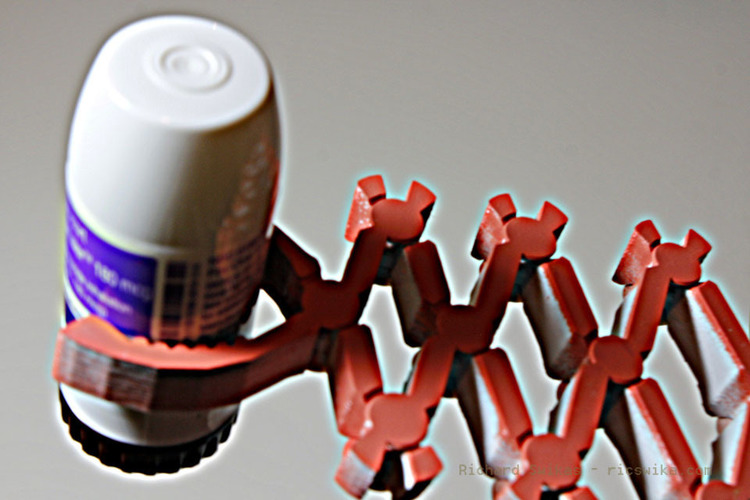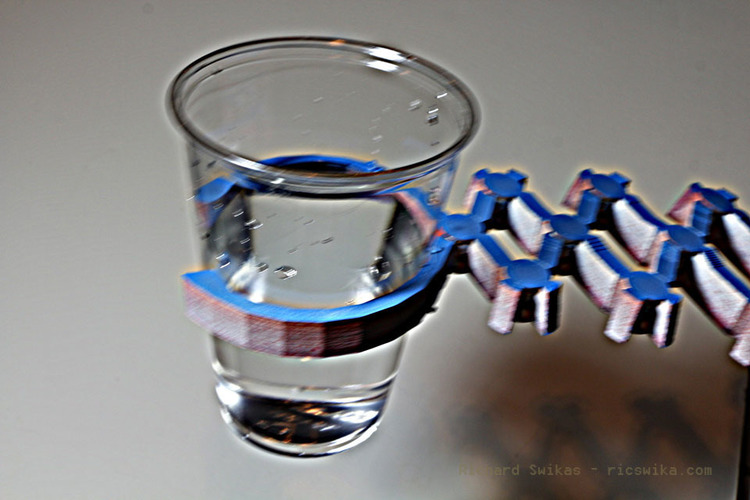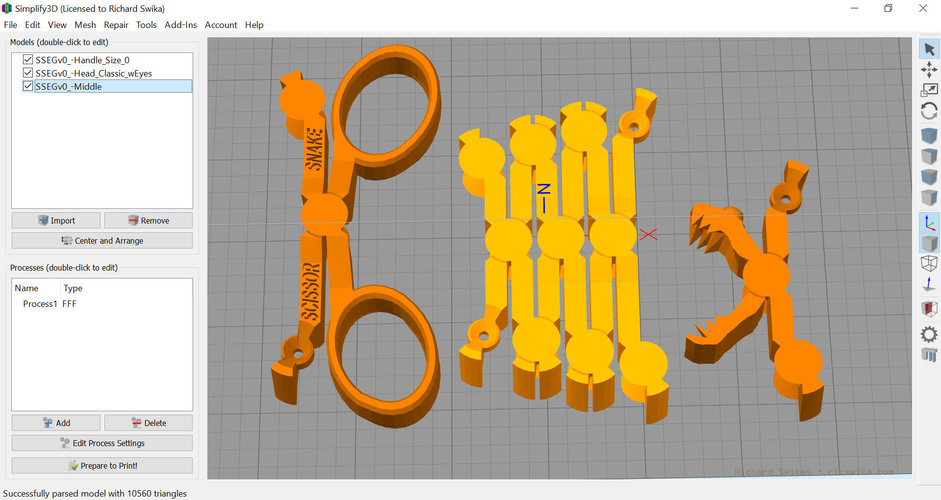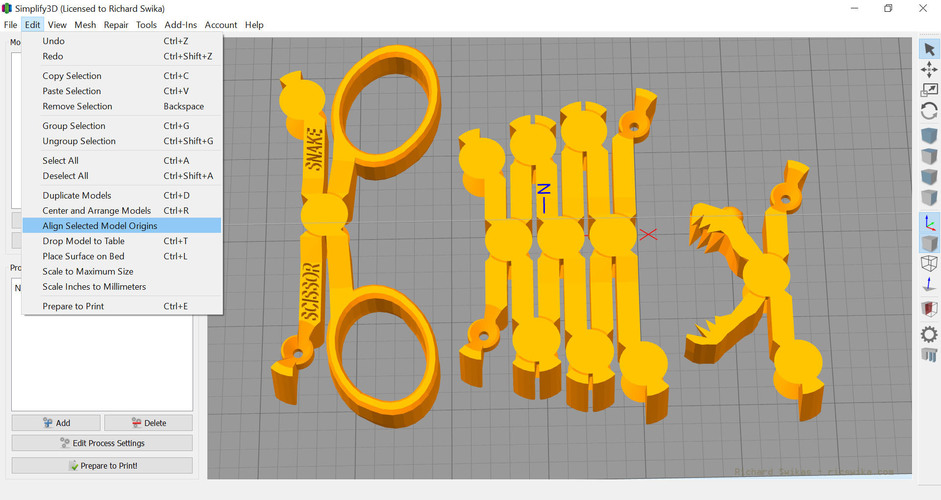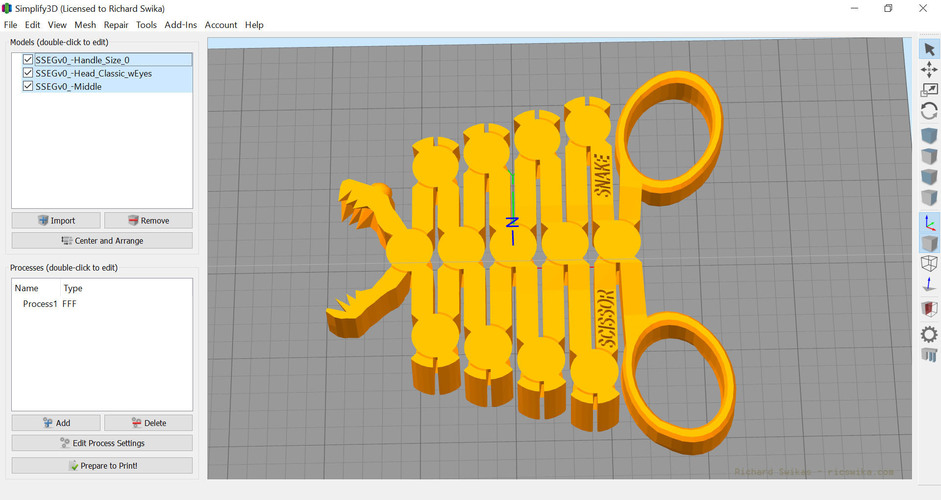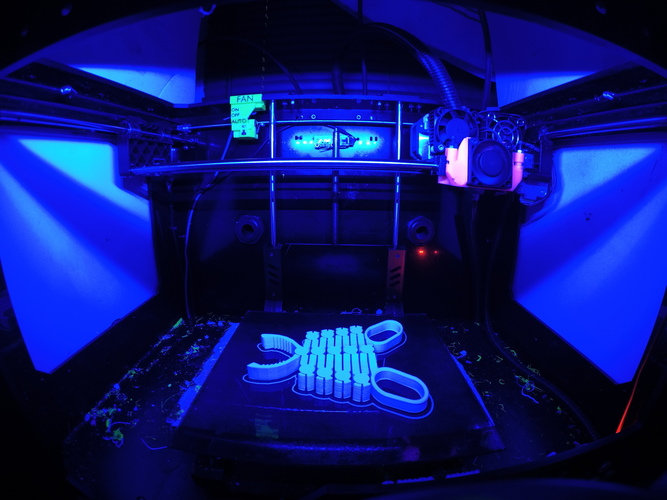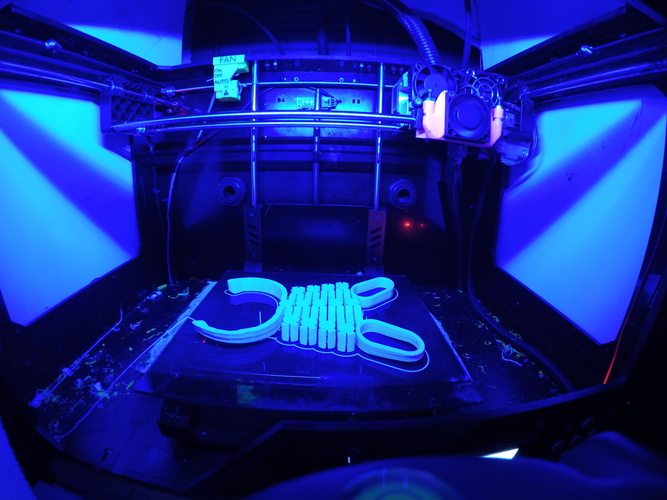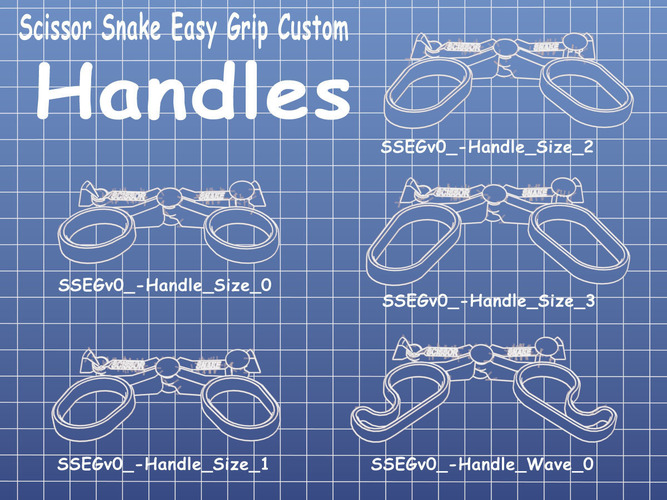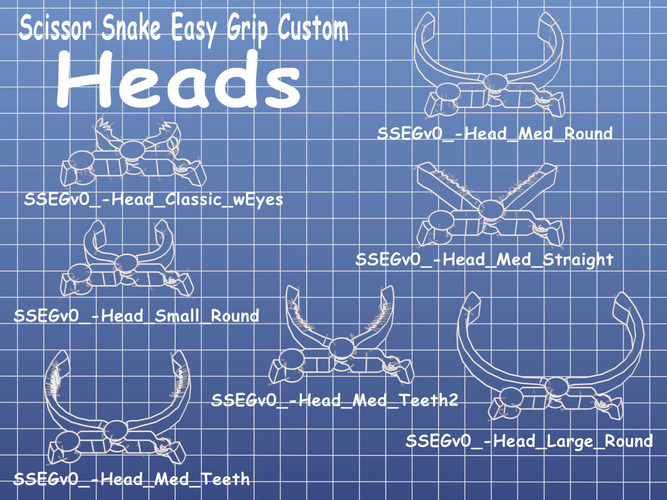 No Prints Yet

Be the first to upload a Print for this Design!
Enables people with limited use of their hands to manipulate small objects at a distance in a fun and effective way. Includes 7 head shapes and 5 handles in different sizes you can combine in any combination to suit your needs. Tailor the handle to fit the user, and the head to fit the task, so the tool functions as an adaptor extending the range of tasks performable by disabled users. Instantly increases physical reach by up to 12". One tester said it gave him "a super-power to reach things." If you need a different size or shape end, just ask and I'll be glad to add it to the collection. 
Prints without support and comes off the build plate ready to use.
How to Customize Import one head design and one handle design, along with the middle ['SSEGv0_-Middle.stl'] into your slicer. Depending on your software and settings, you may need to align the parts to form a complete scissor snake. Don't worry, that's easy... in Simplify3D, select all three models and choose  'Edit|Align Selected Model Origins'.  You'll see the see the part register properly. In Makerware and Slicr, the models should come in already aligned. If you repostion them, just make sure all three models are selected first so they move together. 
How to print the Scissor Snake Prints easily on most printers. Be sure to use a clean and level build plate. Print at 0.2 mm layer height and 30% infill or greater, with 3 or 4 perimeters for strength. You can tighten up the action by scaling down the parts by 5% to 10%. If your print is too tight, or fuses, you can increase the clearance by increasing the scale by 5% to 10%. Video instructions are in production now. YouTube Video
SSEGv0_-Handle_Size_2.stl
561 KB
SSEGv0_-Handle_Size_0.stl
561 KB
SSEGv0_-Handle_Size_3.stl
561 KB
SSEGv0_-Head_Classic_wEyes.stl
238 KB
SSEGv0_Classic_ALL.stl
1.28 MB
SSEGv0_-Head_Small_Round.stl
187 KB
SSEGv0_-Middle.stl
516 KB
SSEGv0_-Head_Med_Round.stl
239 KB
SSEGv0_-Head_Med_Straight.stl
374 KB
SSEGv0_-Head_Med_Teeth.stl
374 KB
SSEGv0_-Head_Med_Teeth2.stl
369 KB
SSEGv0_-Head_Large_Round.stl
177 KB
SSEGv0_-Handle_Size_1.stl
561 KB
SSEGv0_-Handle_Wave_0.stl
596 KB