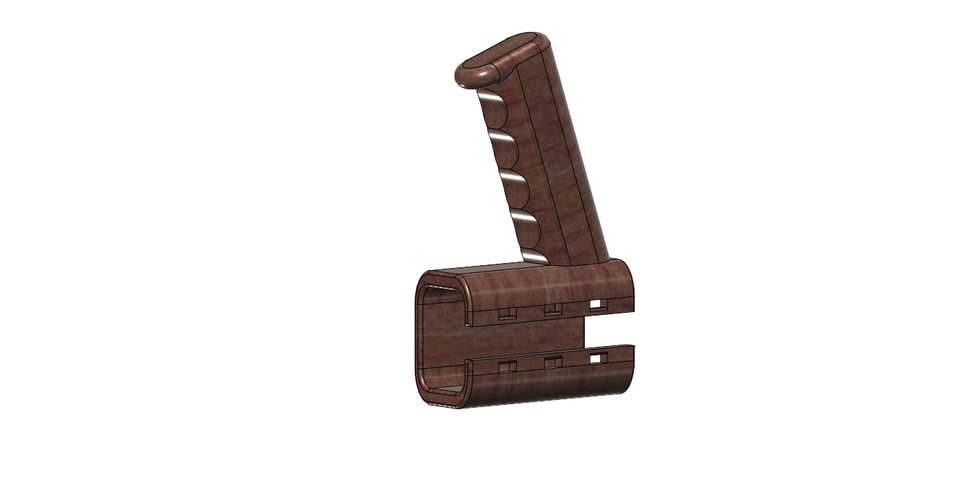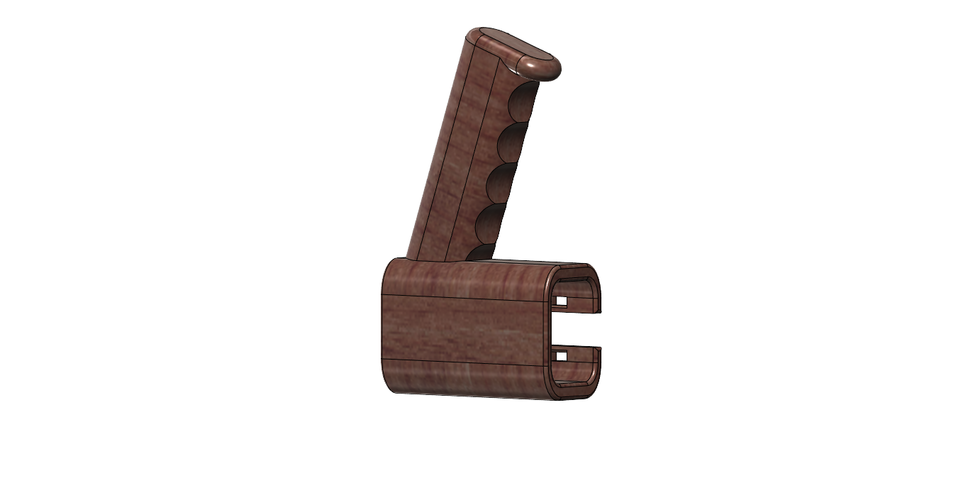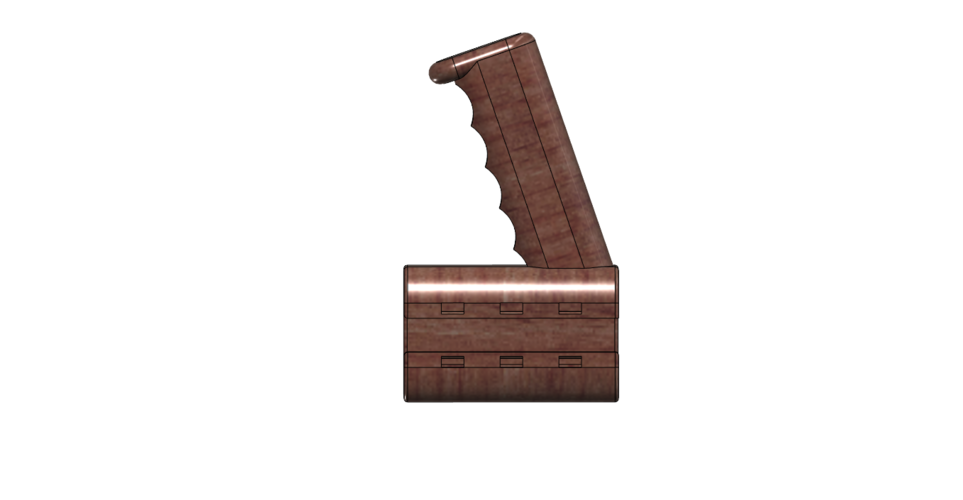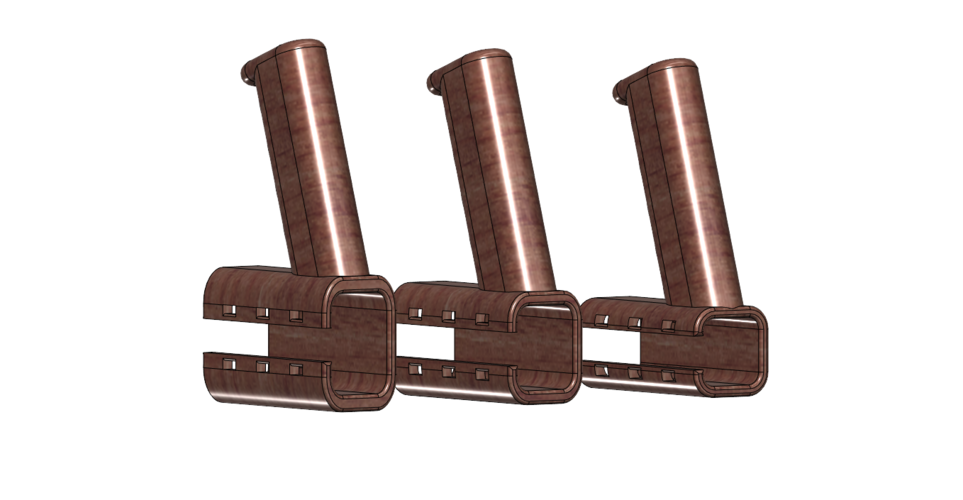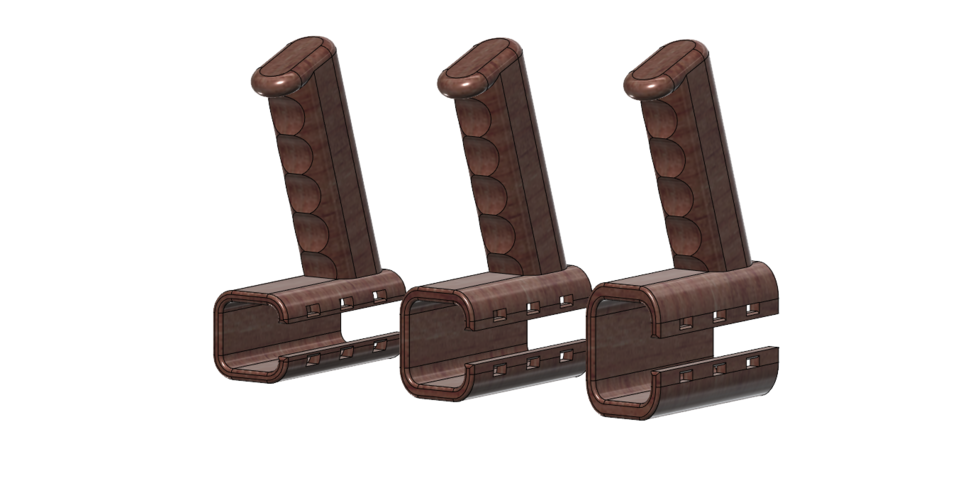 This device can be used as the adapter at various utensils such as  knife adaptor , gardening tools , can adapt a broom handles , etc ...
  For example to used like a Knife adaptor can have this advantages:  has an easy to grip and comfortable handle which has a soft feel grip and is non-slip.The angle keeps the user's hand and wrist in a neutral stress-free position while using a knife.
    This tool is supremely comfortable for everyone to use, but will be particularly beneficial for those with conditions which weaken the hand and wrist.
   The ergonomic handle provides a firm grip in either hand and can be used safely with wet or greasy hands.
     I belive that using this device will have the same advantage with all the tool in use.
     The upright angle handle helps keep the wrist in a natural position, preventing strain and discomfort.
     This device can be adjusted by adding three plastic flanges to keep in place the tool/ustensil used.      Can print the device in 3 sizes with diameters : 30x30mm , 30x38mm , 30x45mm .
 I recommend to print with 100 % infill .
  Support - Yes.
  Printing time 2 hrs +/-
adaptor L (38x30 diameter).stl
2.69 MB
adaptor S (30x30 diameter).stl
1.82 MB
adaptor XL (45x30 diameter).stl
2.78 MB