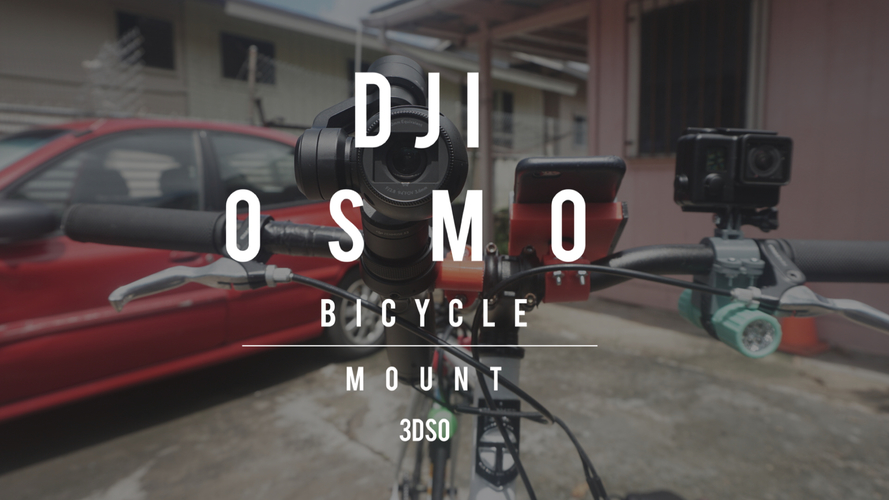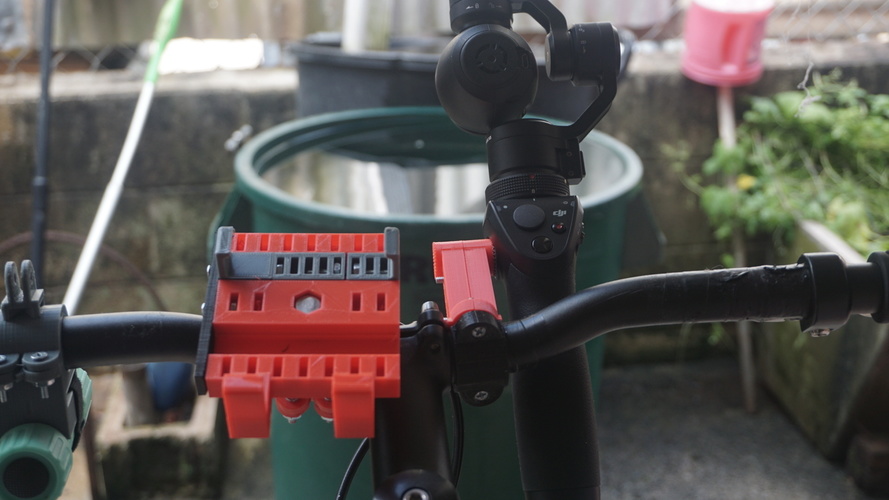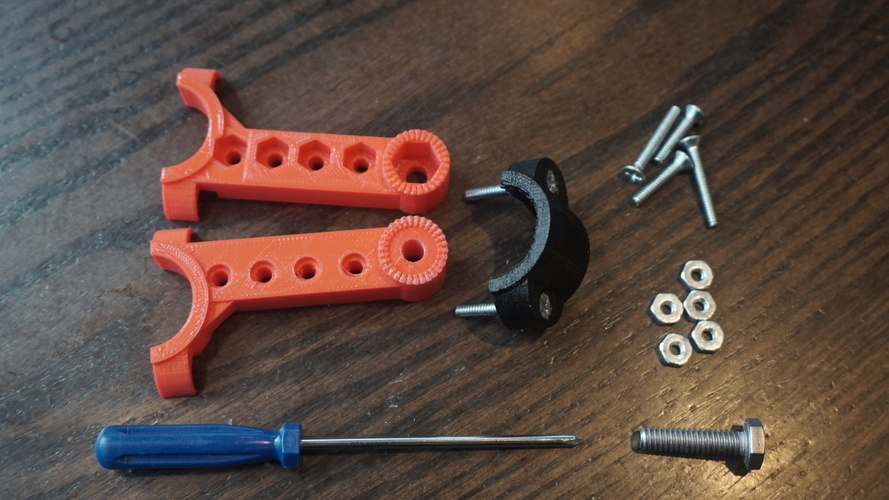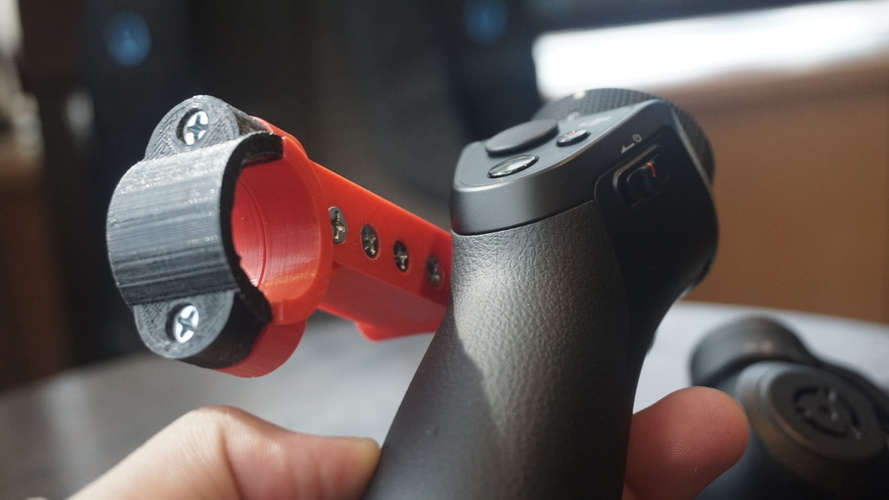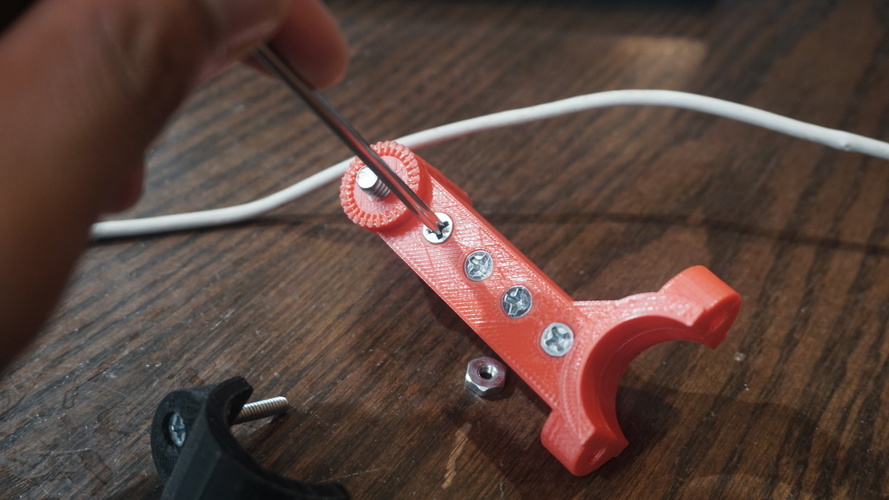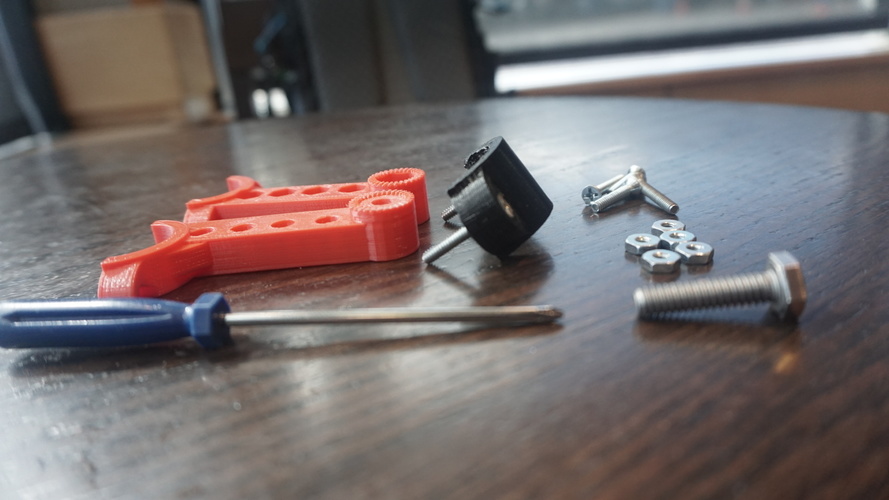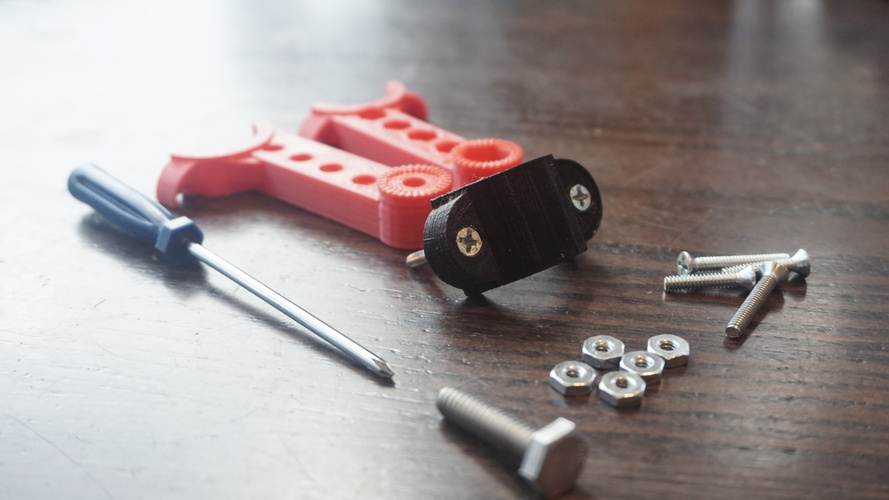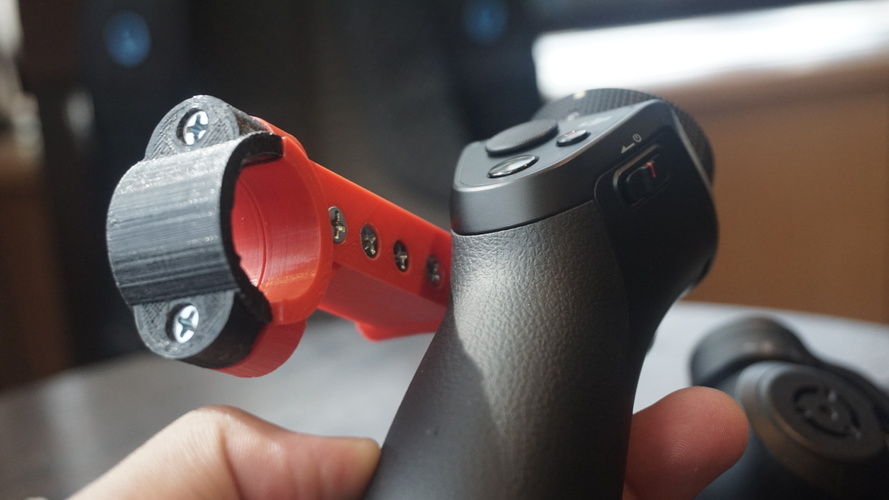 Here is a simple DJI OSMO Bicycle/ Bar Mount for the DJI OSMO Gimbal. 
I created this mount because I was disappointed on the cost of DJI's Bicycle would cost (Last time I checked, it was $50~$70 USD Plus Shipping). So I created one that was a bit cheaper and more effective (for me at least). The design is made up of 3 pieces that uses 6-32 screws ( American standard sizes) and a 1/4 inch 30~40 bolt. The mount fits exactly on the 1/4 inch bolt slot (assuming the you took the cellphone mount off) but you would have twist the mount onto the slot of the gimbal in order for the mount to fit. 
---- My Website ---- If you want to know more about this case, you can visit my site by clicking http://www.3dsolio.wordpress.com
--- Support 3D Creator --- If you would like to help me create more cool things and remake stuff, or buy me coffee that would fuel my creativity, you can by clicking here.
Items needed:
(10) 6-32 Screws and Nuts
(1) 1/4 inch 30~40 bolt.
Philips Screwdriver
Small Adjustable Wrench.
Printing Settings:
Print Quality: 1.9mm (standard)
Raft Needed: not required.
infill Setting: 100% (You might want the mount to be as durable as possible.)
support material: yes
You want to see all my 3d creations, visit me at these sites below for more 3D prints and if you want to check out on my activities, please follow me on twitter, Instagram and more.;
Until next time..I bid you adieu....
dji_osmo_bicycle_mount_v1.stl
210 KB