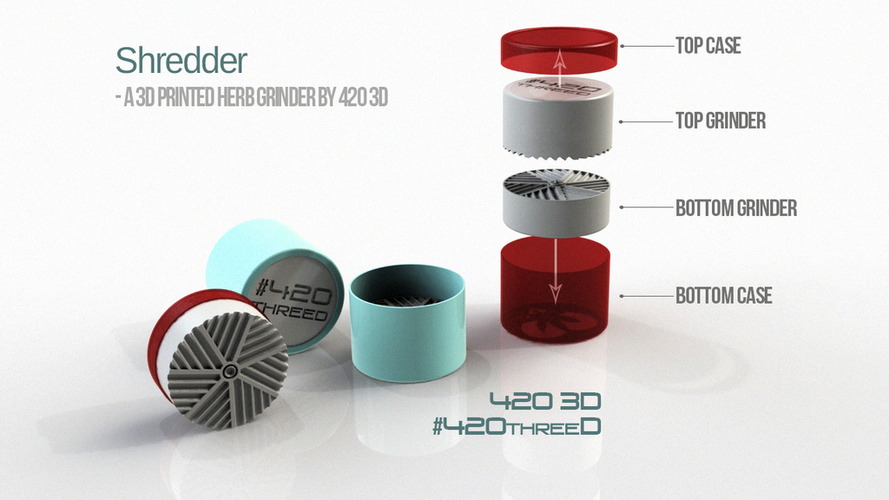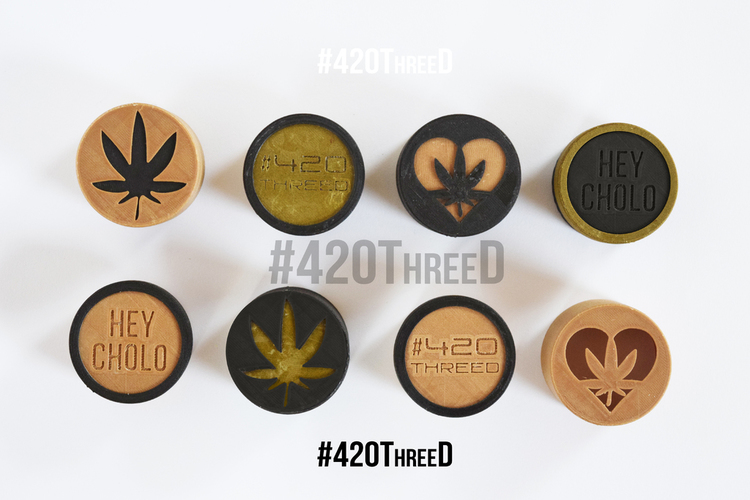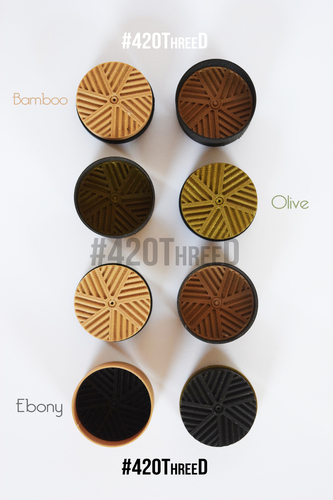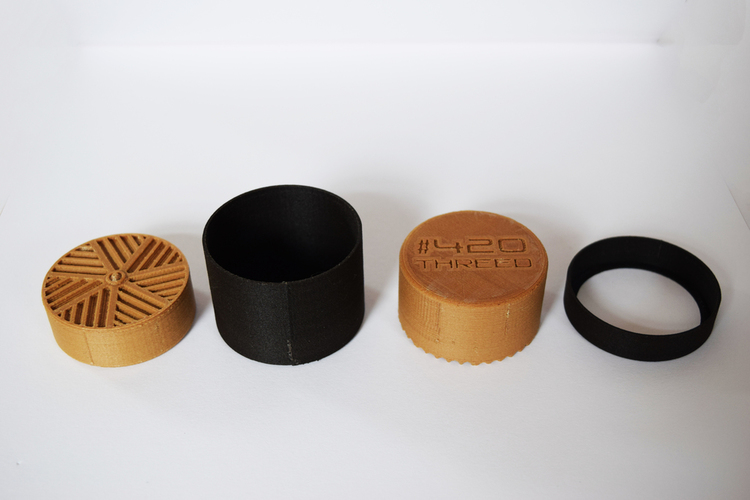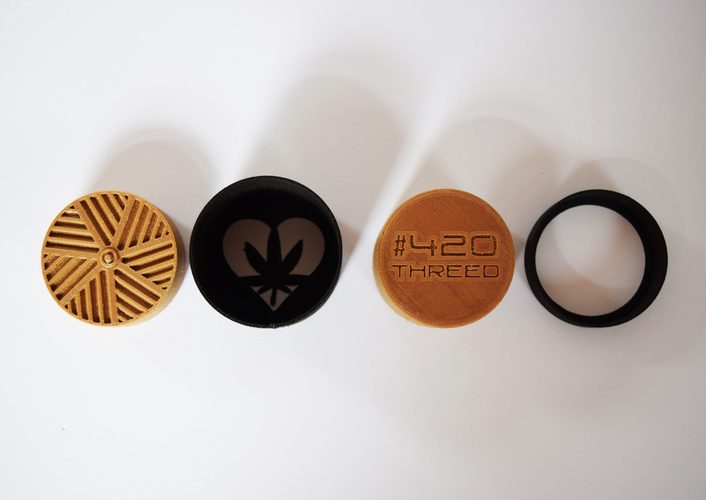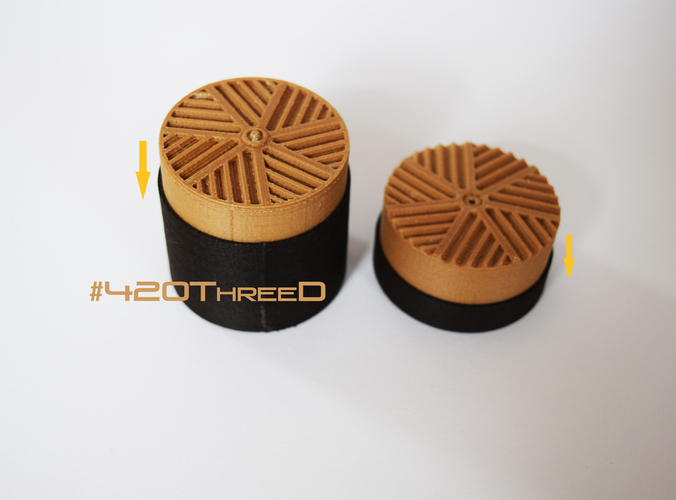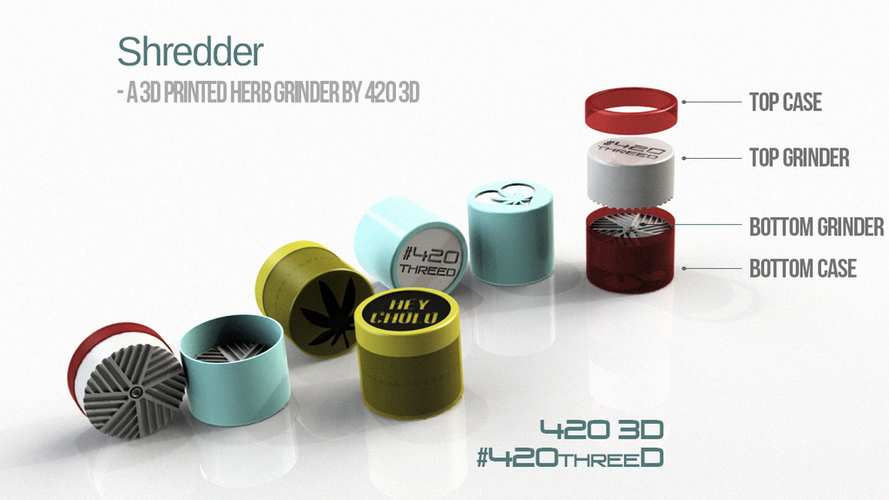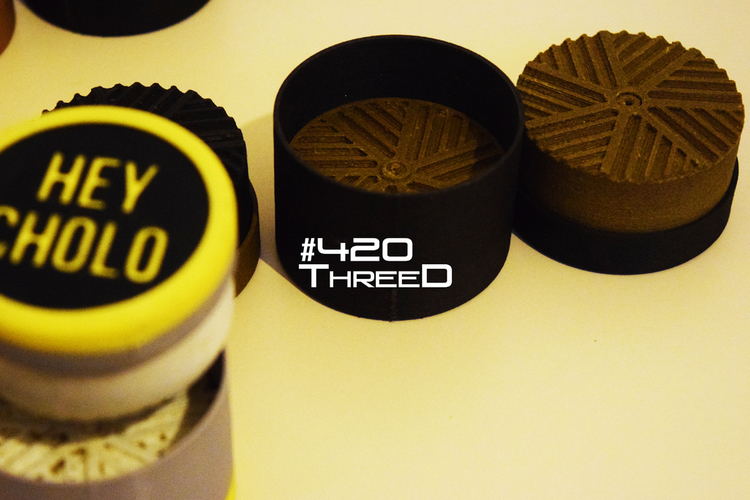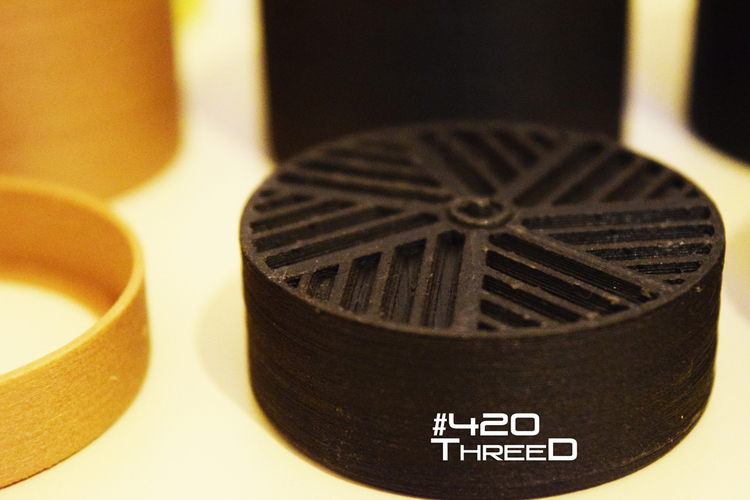 No Prints Yet

Be the first to upload a Print for this Design!
Summary ADDED: Mod Suggestion from @maestro72x If you find you'd like a larger particle size, print the new ring and slip onto the top piece of the grinder. 2xshells 1.2mm z height total. Please respect the licence this is provided under. Some douche is selling rubbish quality prints of these of etsy... grrrrrr I've been meaning to design & print a working grinder that doesn't leave bits of plastic in the mix.... Saw a design that took from flour mill grinding plates, read the reviews, it sounds as though it needed another iteration / quality control check. Improving upon the original, I've produced a similar design for you lovely, smokey printer fanatics - print in wood pla for a fantastic finish! It literally pulverizes and obliterates evenly up to 2g of herb within three turns. Please read the Print settings and see the image for assembly guidelines. Shredder2.0 here: http://www.thingiverse.com/thing:2107631 Print Settings Printer: Duplicator i3 Rafts: No Supports: No Resolution: 0.25 Infill: 15 Notes: For a complete gRINDER you will need to print:
1x Top Case 1x Bottom Case - Leaf OR Heart (the Heart is a TM of 420ThreeD) OR 1xThicker Cases 1x Grinder
Print the Case's together on 2xshells 0%infill
Print the Grinder file separately: 3xshells 15%infil (min), top layers: 3 I cannot stress the 3x shells and 15% MIN infil enough, you don't want a holey print. Although over 25% is EXCESSIVE and it just wastes filament / time / money. 15% is great Happy Slicing!
Thicker Cases NEED 4XSHELLS!!!! But the original thin cases work a treat - A TON of R&D Went into producing these! Countless test prints and many many successful grinders out with clients.
PLEASE NOTE THE LICENCE THAT THIS MODEL IS PROVIDED UNDER
NON-COMMERCIAL!!!!!!!!!!!!!!!!!!!!!!!!!!!! NO SELLY SELLY PLEASE.
Post-Printing Once you've got all the parts out, Assemble the smaller grinder piece into the bottom, larger, case. Then slide the larger grinder piece into the top, shorter, case. Depending on the results from your printer you may need to glue the grinder pieces in to get a good turn. Happy Grinding!
Custom Section
There are thicker, but un-necessary cases to download now. put 4 shells on. want more 4203D Creations!?? Get in touch or like 420 3D on Facebook! https://www.facebook.com/420THREED/
MaestroSpacer.STL
27.6 KB
blank.baseCase.STL
119 KB
Grinder420threeD.stl
1.44 MB
BottomCaseLEAF.stl
160 KB
BottomCaseHEART.stl
170 KB