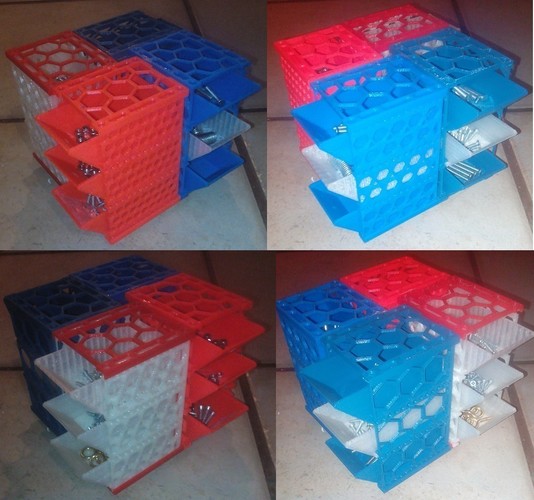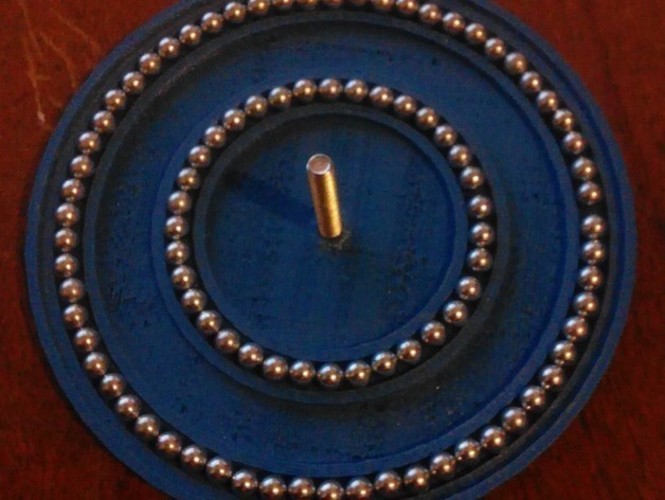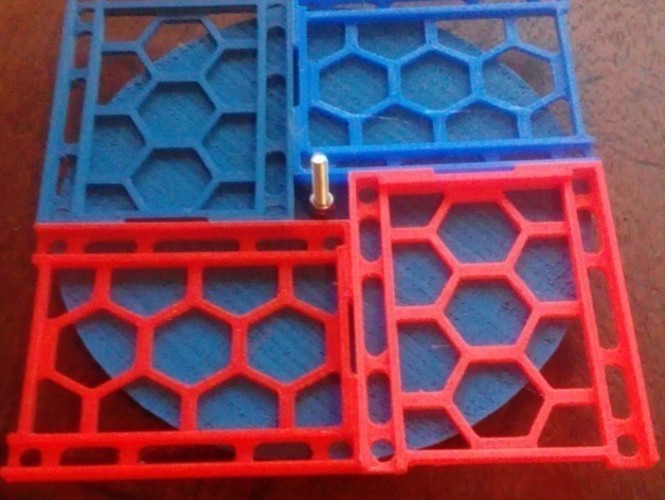 https://www.youtube.com/watch?...
I designed this box to save space and get my workshop neat.
All my little bit and bobs go in here, i can stack it as high as needed when needing more storage space.
it rotates on a nice turntable base, easy to use.
There are 3 options for sides, all different designs for the different tastes, pick one, or pick all like I did, every time i rotate it looks different.
Print the sides onec, and another time mirrored on the x axis to make opposing sides for the drawers to slide in.
The bottoms clip onto the base, and the sides slide into the bottoms. Some glue, silicone or other adhesive can be applied to make it strong and not fall apart when moving.
Billy Bearing top and base.stl
63.2 KB
Billy Bearing top.stl
67.5 KB
Billy Screw box sides.stl
297 KB
Billy Screw box sides option 2.stl
244 KB
Billy Screw box sides option 3.stl
233 KB
Billy Screw box top bottom v2.stl
68.8 KB
Billy Screw box.stl
23.9 KB
Billy Screw box KNOB v3.stl
32.1 KB