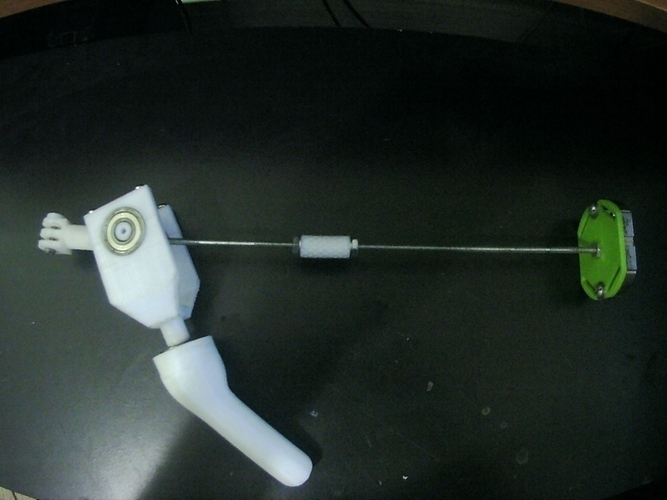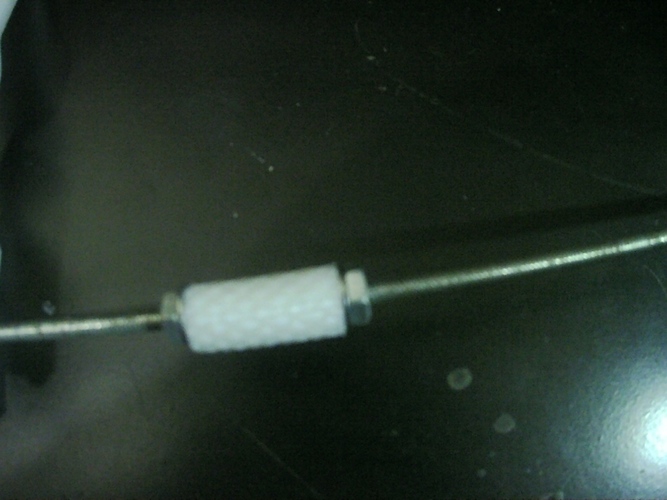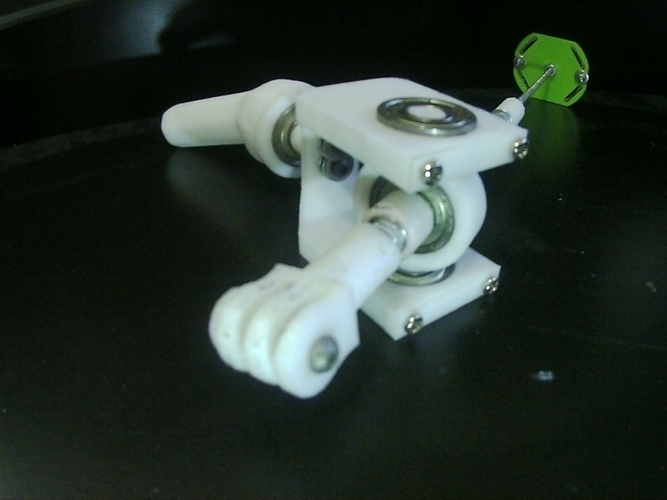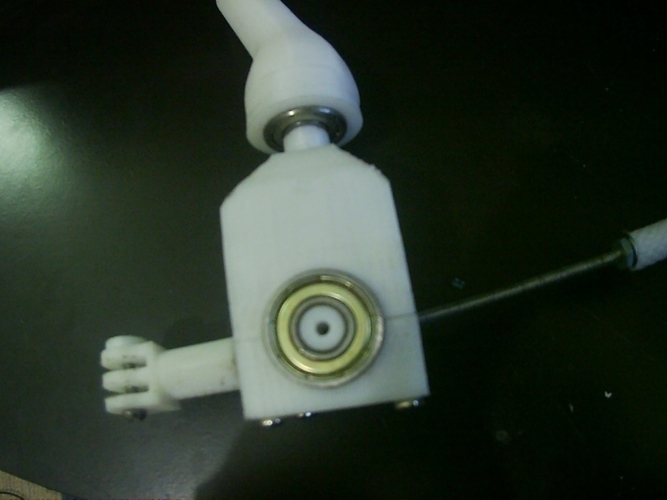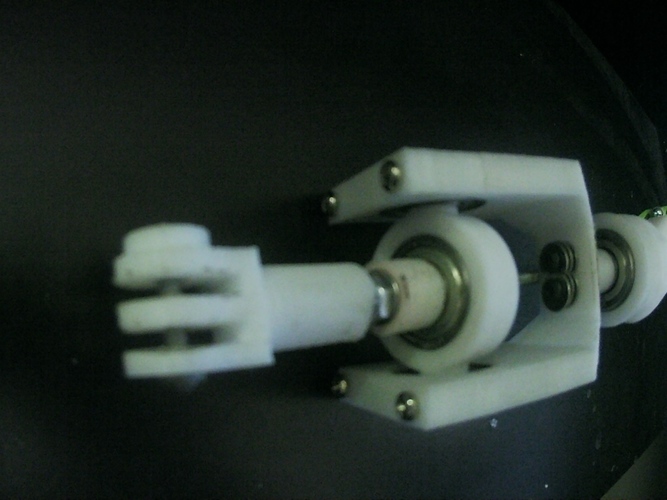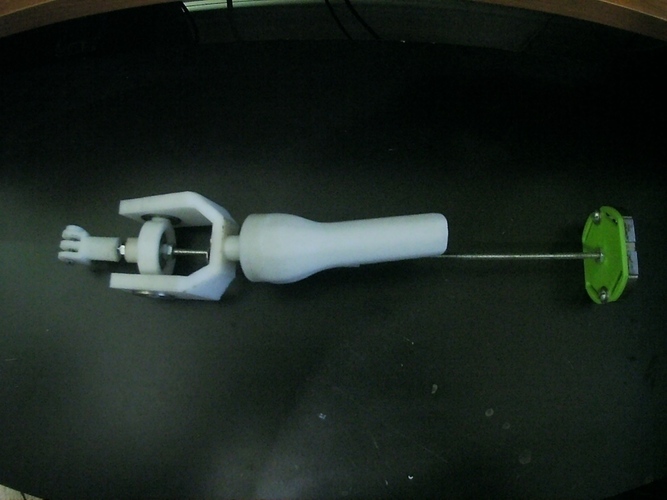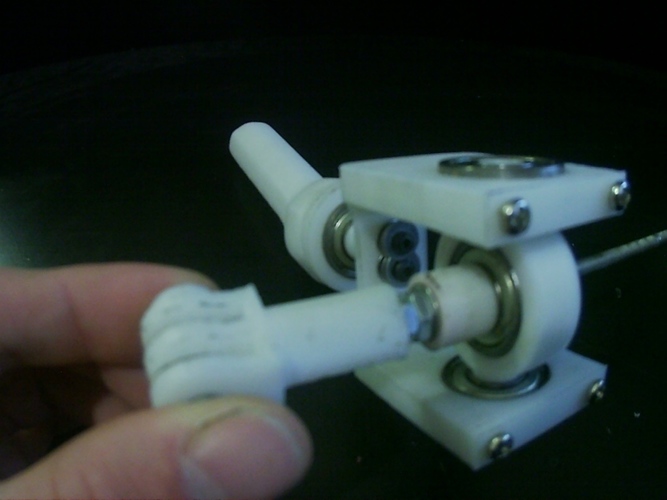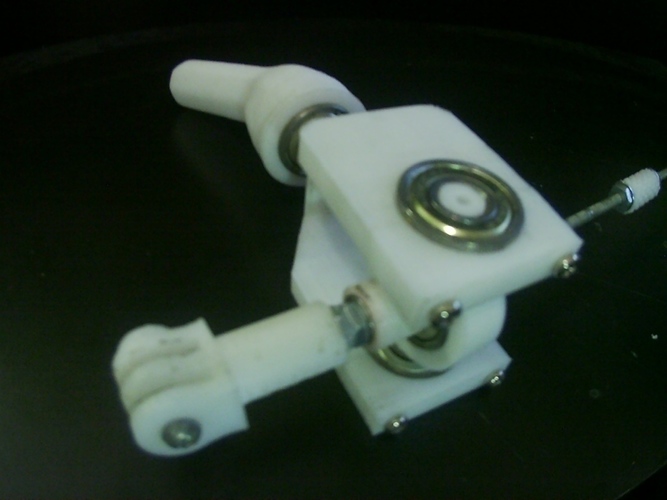 Summary:
glidecam-style stabilizer for gopro. made to use 4 common 608 skate bearings. Hardware: 4X 608 skate bearings 1X threaded rod (6/32 used, max size is inner dia. of bearings (8mm), would need to 'cut' new hole in actual mount) 11X 6/32 nuts (3X if using different sized rod (and 8 of that size) 3X 6/32 machine screws (3/4 inch or longer) 11X #6 washers (stacked ones seen inside gimbal are needed if not cutting 15mm M3 screws to size) 7X M3 Machine screws (4X 30mm and 3X 15mm (may need to cut to specific lengths) Optional (for outside bearings on gimbal (holes for screws included, not needed)): 2X #6 washers 2X M3 or 6/32 machine screws You will likely need to figure out your own weight solution. mine is part of the iron core out of a small A/C motor. 
Special Thanks:
'spinner.stl' is borrowed from 'Tiny Planetary Gears Set' by Aubenc: http://www.thingiverse.com/thi... (crank_handle.stl) 'GoproMount.stl' is modified and borrowed from 'GoPro Extension (75 mm, straight)' by Hcc23: http://www.thingiverse.com/thi... (Gopro_Extension_75.stl) 
Printer:  Wanhao Duplicator i3 V2
Rafts: Doesn't Matter
Supports: No
Resolution: 0.18
Infill:  varies
Notes: used 25% infill for handle, 40% for 'loop' and 'loopends' 100% for the rest. 
Post-Printing/Assebly:  Assembly video coming soon.
handlebearingInner.stl
219 KB