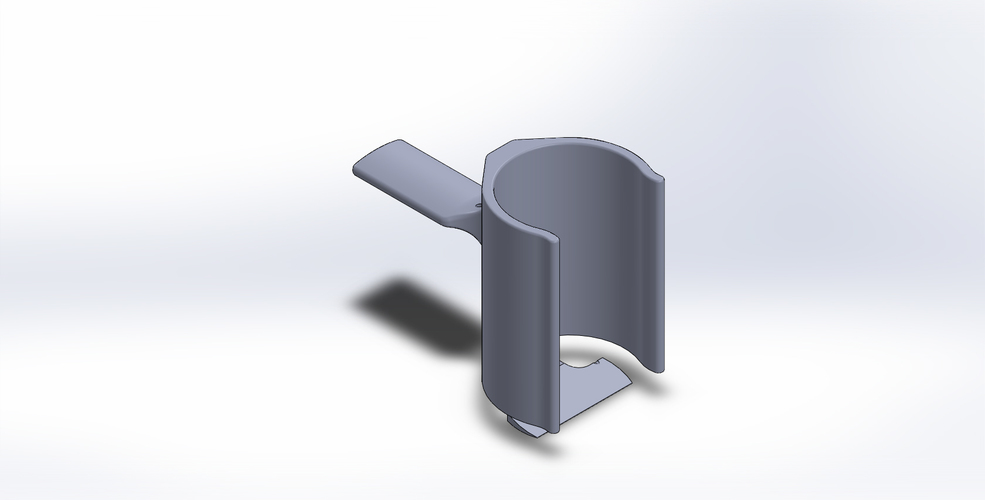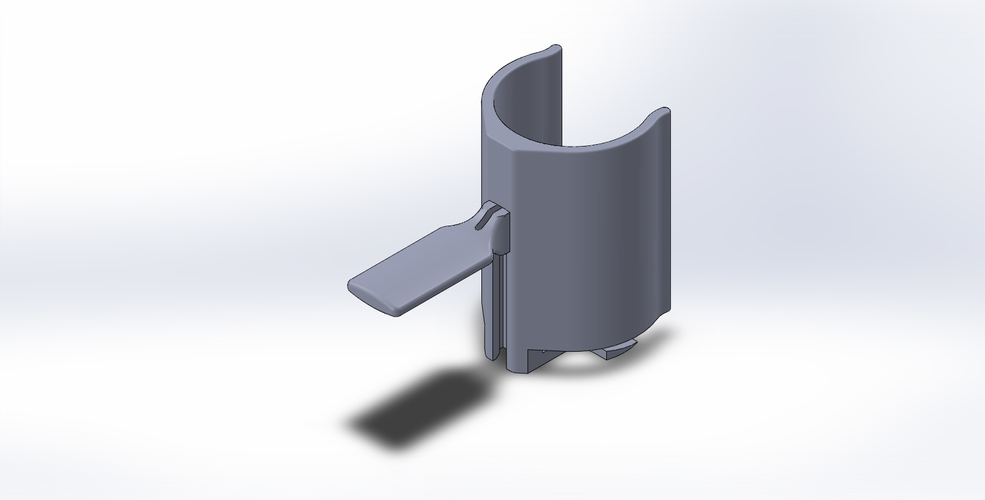 Soda Can holder for those who do not have full mobility of hands. Easy to insert can clip with bottom support allows for easy insertion, transportation, and drinking. Handle on the side helps hold the can for people who do not have the ability to open up their hand wide enough to grip the can.
ASSEMBLY:
Insert T-Shape Clip of HANDLE into Groove of HOLDER until HANDLE reaches the top of the groove. There should be a snap in of the HANDLE and the HANDLE should be prevented from separating from the BASE. 
PRINTING:
MANUALLY INSERT SUPPORT MATERIAL UNDER CLIP OF BASE AND UP THE CENTER OF THE T-SHAPED TRACK OF THE BASE.
STAND HANDLE UPRIGHT WITH THE T-SHAPED CLIP LAYING FLAT ON THE BED.