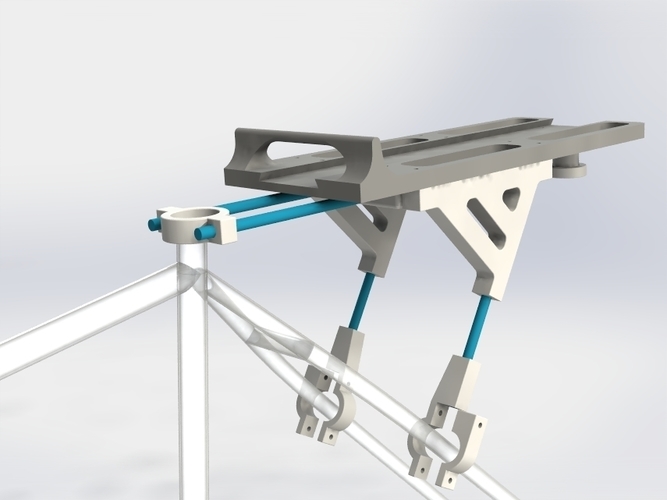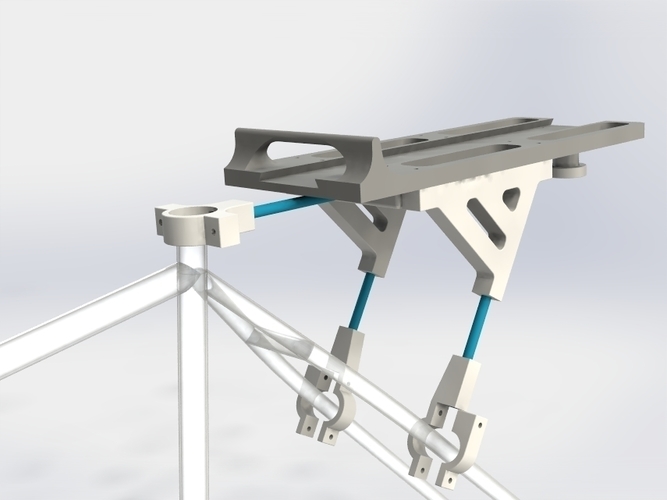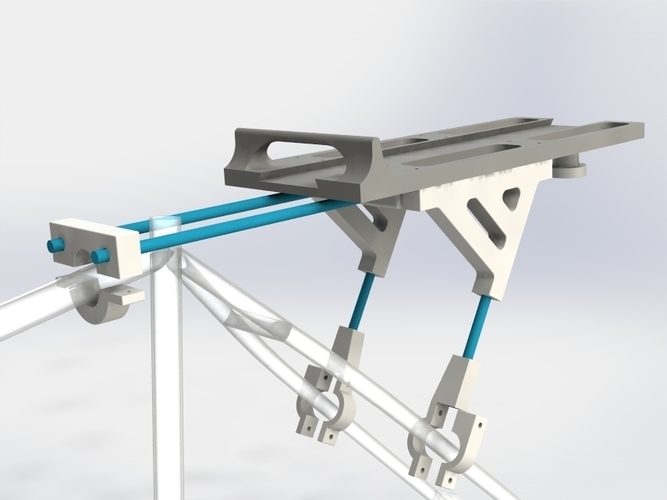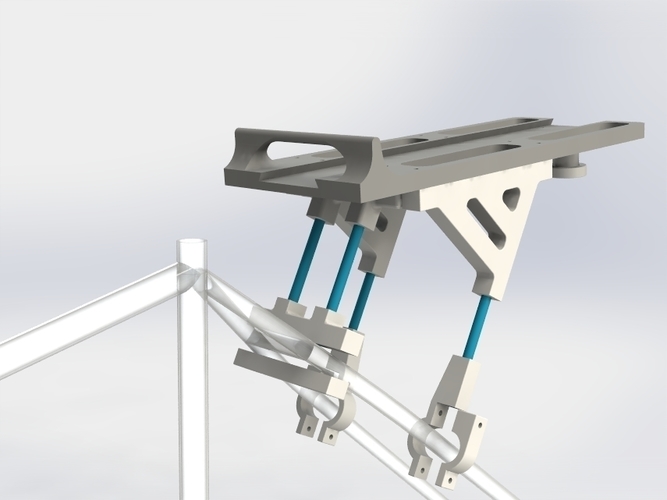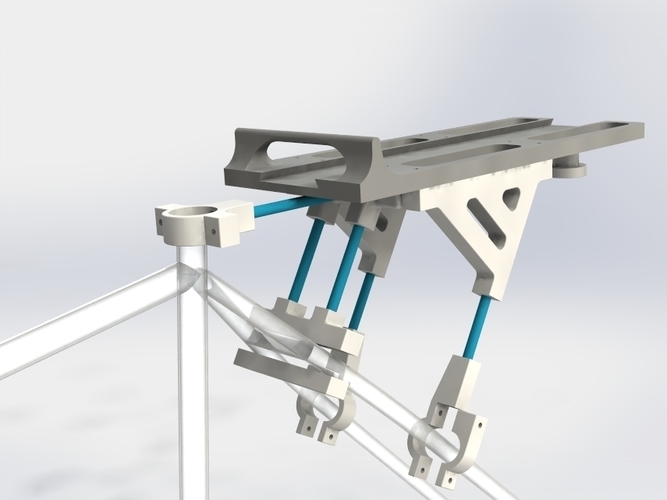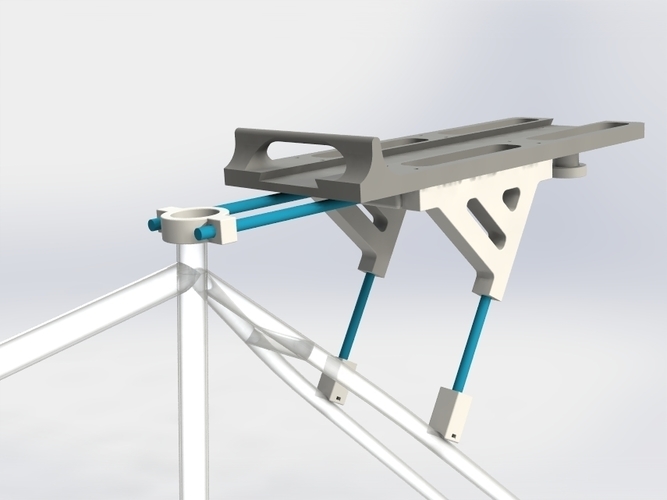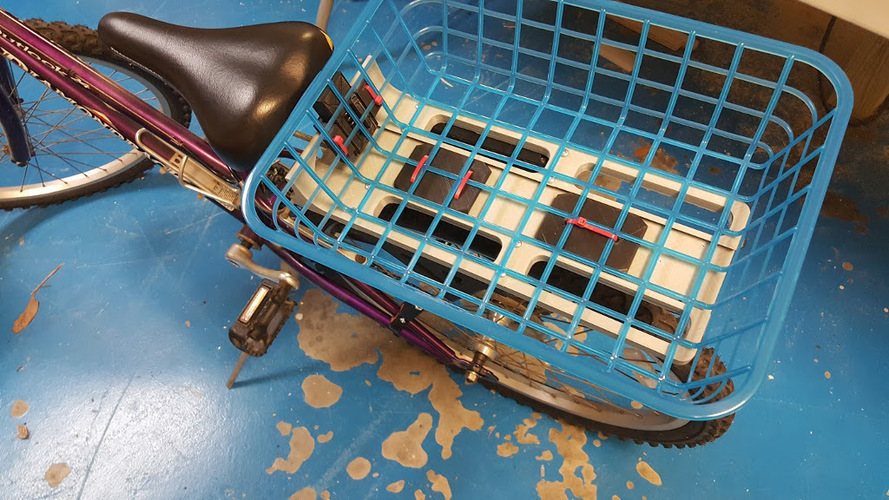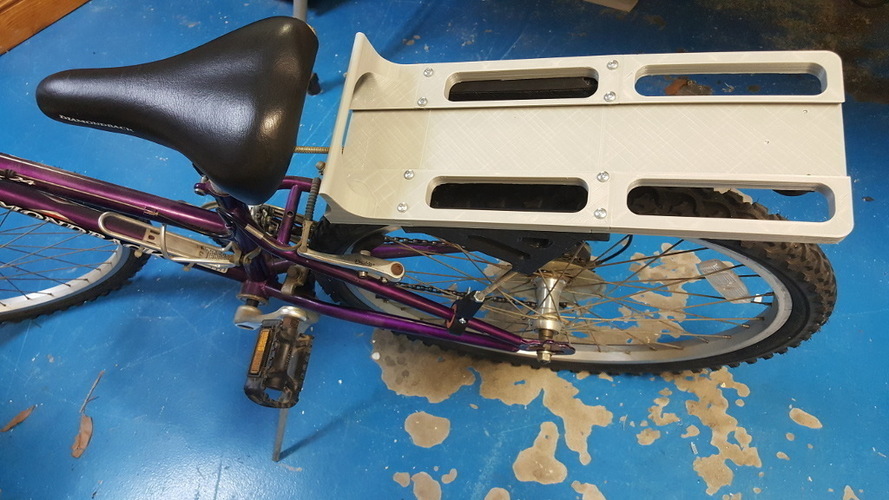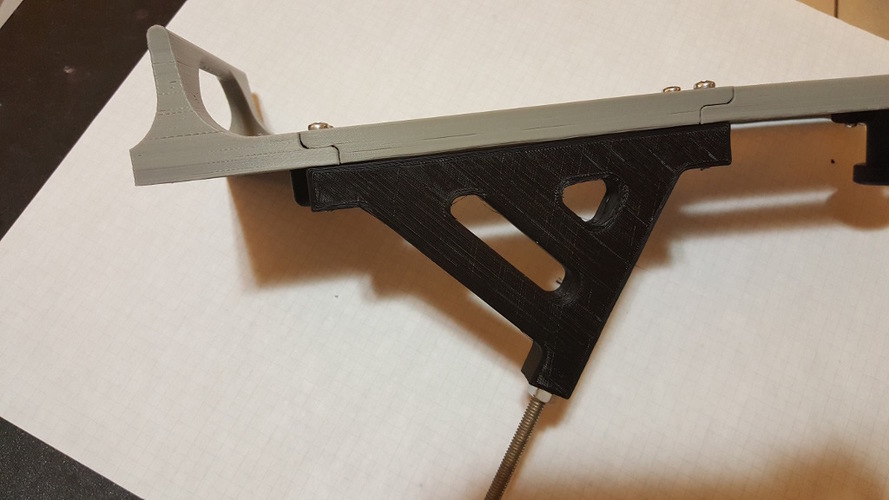 No Prints Yet

Be the first to upload a Print for this Design!
I have designed this rack to be a center piece in a few of my upcoming designs. This rack is designed for the person who does a lot with their bike and is looking for a way to make it more utilitarian. This is the basic rack parts needed to replace your typical rack, and includes files for you to attach to any container you might want to be able to secure to it while traveling.
There are a few parts that need to be purchased from your local hardware store. You can find these listed in the included Text Document.
I plan to continue updating this design as I fine tune it for build quality and then work on weight reduction.
Features:
- Multiple Frame Attachment Options : To allow you to install it on mostly any bike frame without having to worry too much about tire or tube size. - Dove Tail Slide Track w/Printable Locking Clasp : Designed to make attaching various containers or bags simple. - Rack Slots : To allow you to hang or attach side saddles or panels.
Print Information and Settings I used:
Print Bed Size – 170mm x 145mm x 50mm (MINIMUM) Print with Supports Recommended for some parts(Indicated on STL file if required) 25-35% Infill (Honeycomb) or 40-50% Infill (Standard Linear) 5 Shells 3 Top/Bottom Layers
Frame Clip - Stay Rod for 22mm.STL
212 KB
Frame Clip - Stay Rod for 16mm.STL
212 KB
Rear Light Cap.STL
199 KB
Rear Light Body.STL
199 KB
Platform Prt 5 - Side Support.STL
294 KB
Platform Prt 4ALT - Forward Center Brace with Angles - NEEDS SUPTS.STL
215 KB
Platform Prt 4 - Center Brace.STL
75.5 KB
Platform Prt 3 - Rear - NEEDS SUPTS.STL
89 KB
Platform Prt 2 - Middle - NEEDS SUPTS.STL
92.3 KB
Frame Clip - Top Tube 30mm.STL
143 KB
4-Double Angles.JPG
142 KB
5-Single Rod Double Angles.JPG
150 KB
6-Double Rod ZipTies.JPG
137 KB
Rack Center Braces.jpg
96.7 KB
Locking Clip to Front of Rack.jpg
178 KB
Platform Assembly 1.jpg
115 KB
Platform Assembly 2.jpg
132 KB
Platform Assembly 3.jpg
138 KB
Rack Installed 2.jpg
251 KB
Rack Installed.jpg
267 KB
Rear Light Assembly 1.jpg
120 KB
Rear Light Parts.jpg
128 KB
Side Supt on Platform.jpg
138 KB
Side Supt to Rod.jpg
151 KB
Slide Plate To Basket 1.jpg
210 KB
Slide Plate To Basket 2.jpg
236 KB
Slide Plate Zip Tied.jpg
258 KB
Slide Plates Top.jpg
156 KB
Stay Rod Clips.jpg
146 KB
Stay Rods Clips on Rod 1.jpg
138 KB
Attachment - Locking Clip - NEEDS SUPTS.STL
48 KB
Attachment - Locking Clip Body.STL
95.4 KB
Attachment - Slide for M6.STL
30 KB
Attachment - Slide for Zip Ties.STL
20.2 KB
Frame Clip - Seat Post 1 Rod Close.STL
101 KB
Frame Clip - Seat Post 1 Rod.STL
152 KB
Frame Clip - Seat Post 2 Rod.STL
211 KB
Frame Clip - Front Stay Rods.STL
2.52 MB
Frame Clip - Top Tube 25mm.STL
132 KB
Frame Clip - Top Tube Close 25mm.STL
198 KB
Frame Clip - Top Tube Close 30mm.STL
208 KB
Platform Prt 1 - Front - NEEDS SUPTS.STL
165 KB
Frame Clip - Stay Rod forZip-Ties.STL
103 KB
RackMultipart20160701-143-m1eov6.zip/Universal Bike Cargo Rack Assembly.txt
3.23 KB