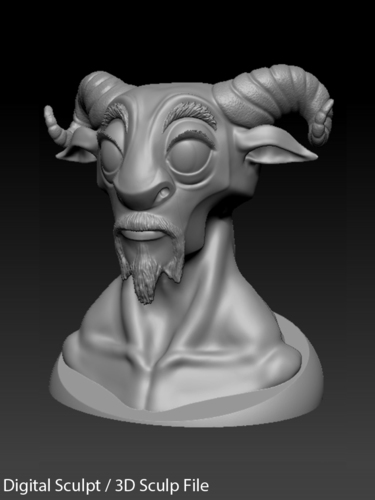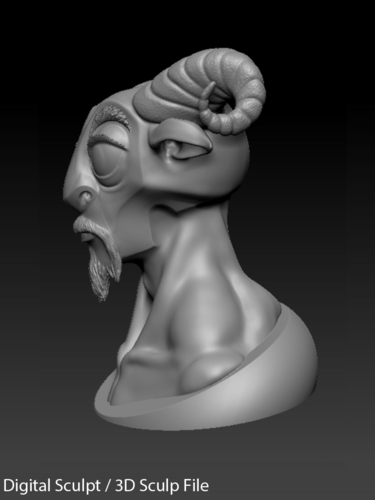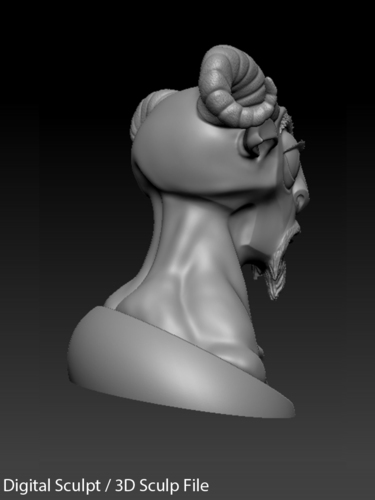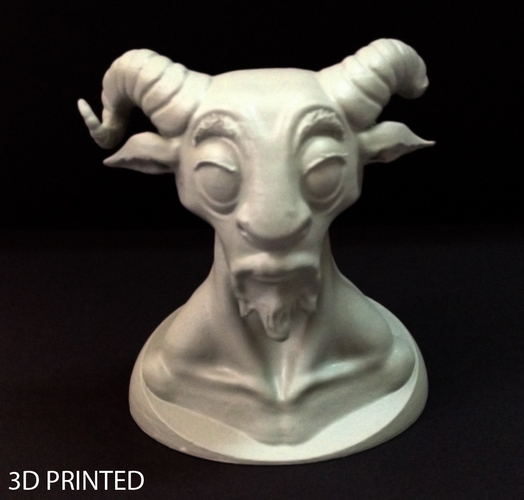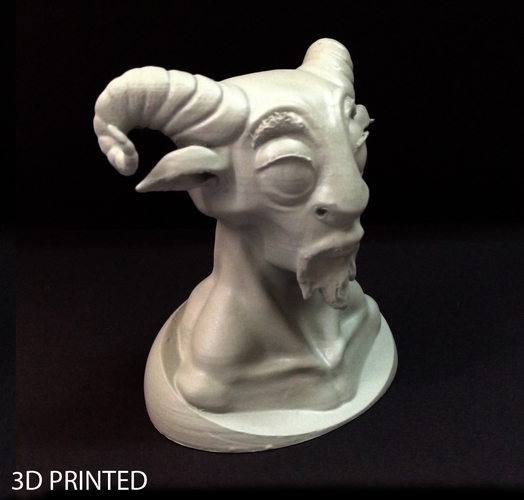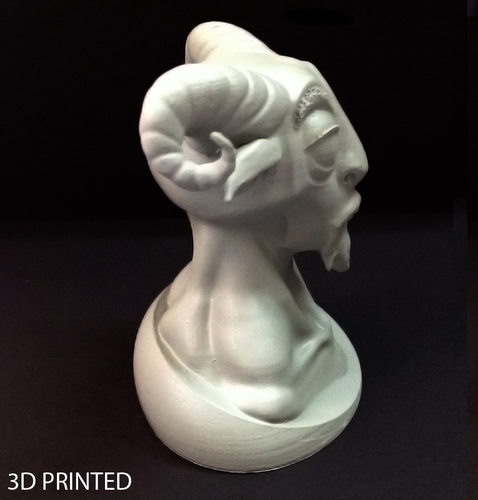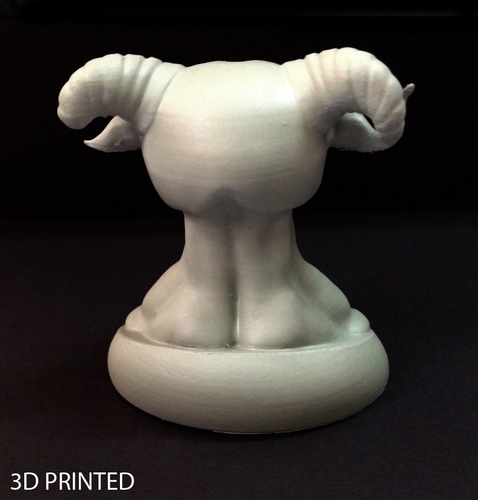 A personal Sculpt created in 3D sculpting software. I have 3D Printed using a basic level printer. Sorry for one broken horn, I accidentally broke it and lost the piece while sanding. But the .stl (digital) file does have both the horns for you to print. :)    My 3D Print sample details:-
Height = 10 cm. 
Print Res = 100 Microns. 
Material = PLA. 
Print tech = Fdm. 
Post Process = Sanding & Acrylic mat Paint.  
Check the turntable of my 3D Print below https://www.youtube.com/watch?...
For any Queries or feedback's please feel free to Comment or mail me at [email protected]
GoatHeadForPrint.stl
22.9 MB