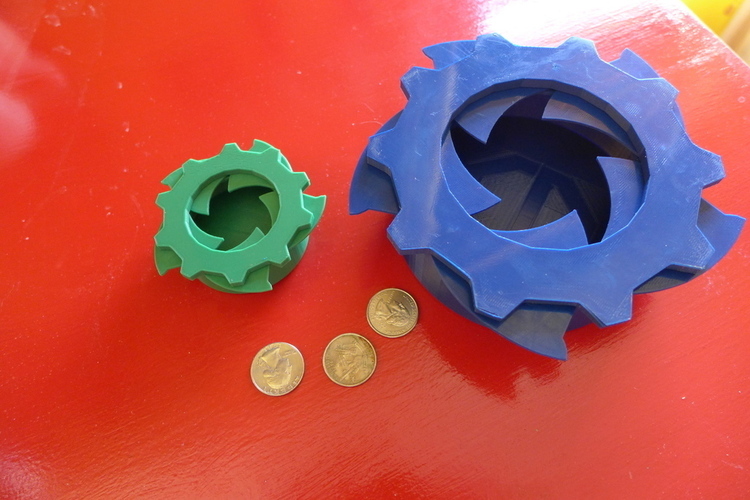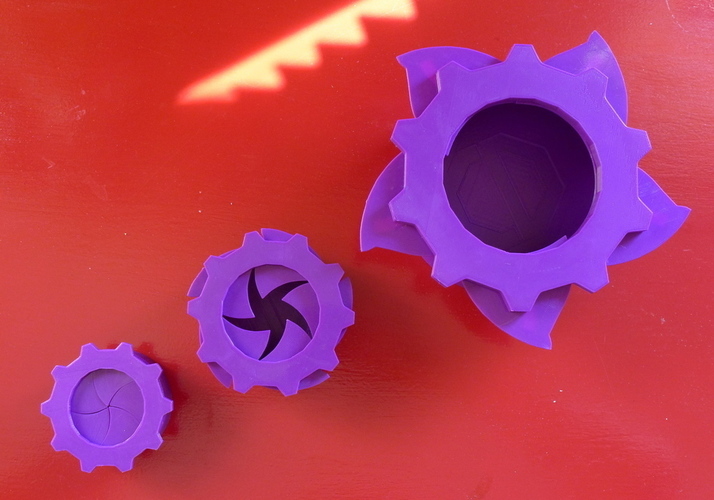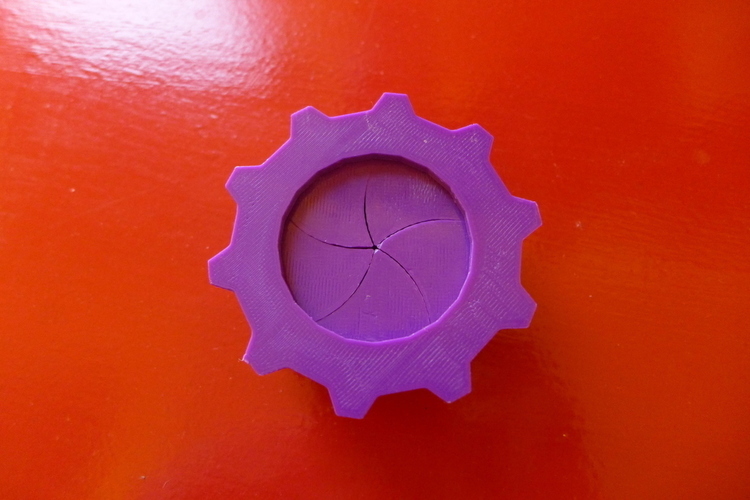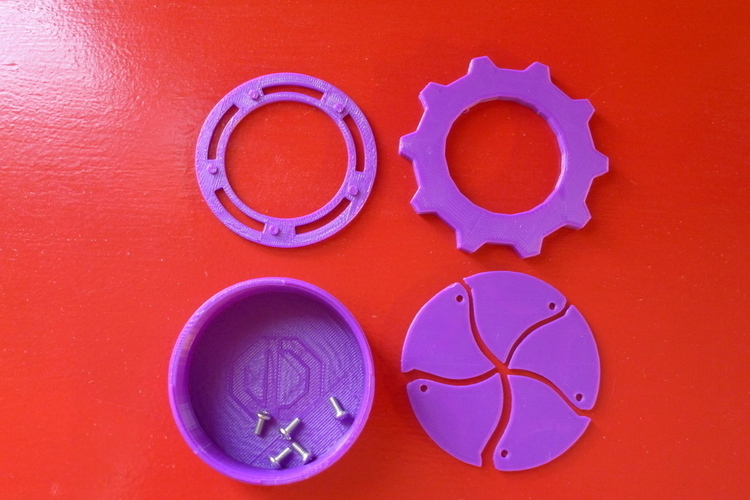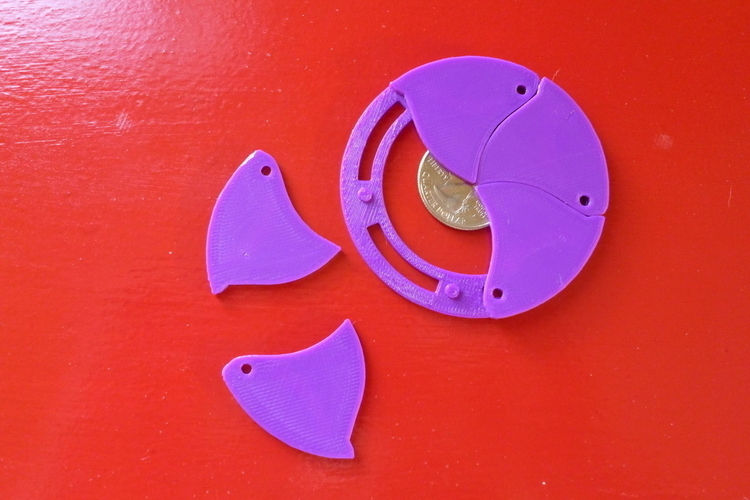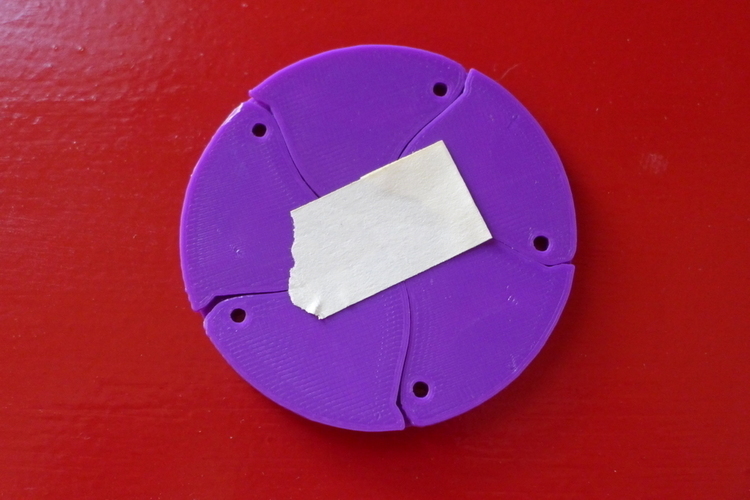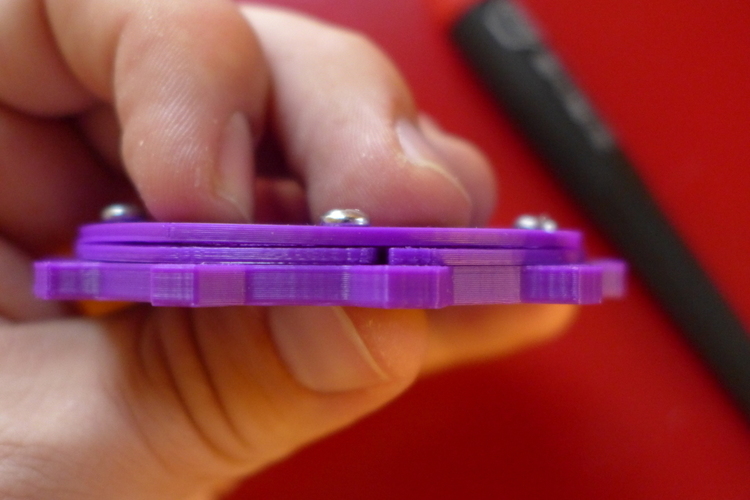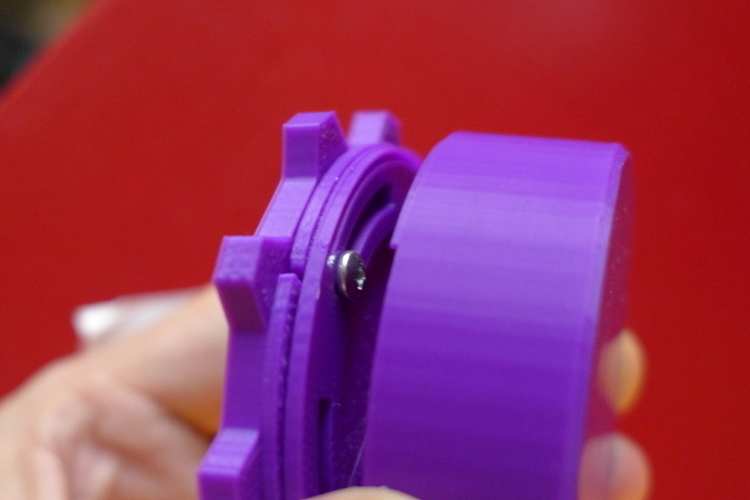 This is a completely rebuilt version of my original iris door box. The walls, leaves and top ring are much thinner on this version, reducing material and print time. The mechanism is also easier to assemble and adjust.
They are designed to work with a specific screw diameter so sizing them up or down may not work. 
The box assembles with screws and glue. Written instructions are included in the TXT file.
iris_SM_leaf_jig.stl
47.5 KB
Iris_Box_Instructions.txt
3.26 KB
iris_sm_leaves.stl
2.35 MB