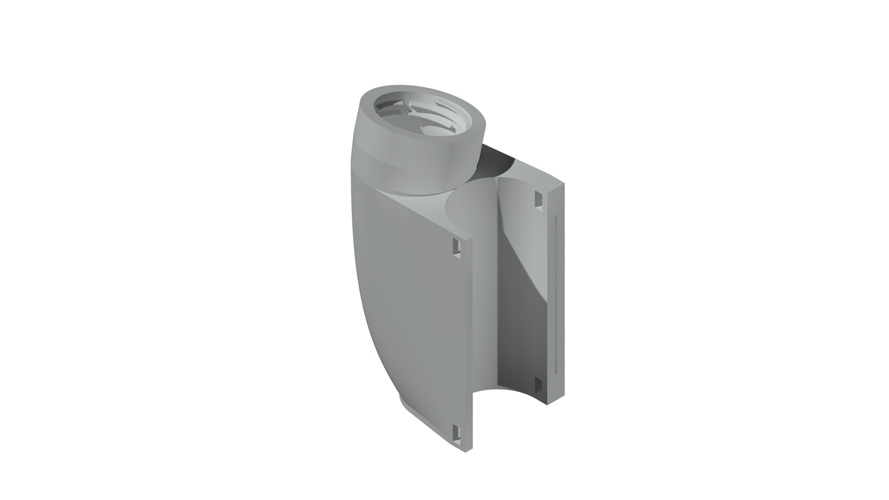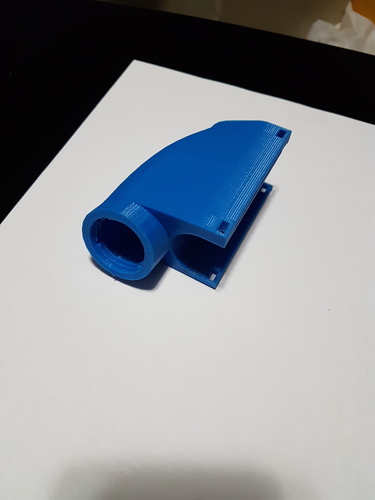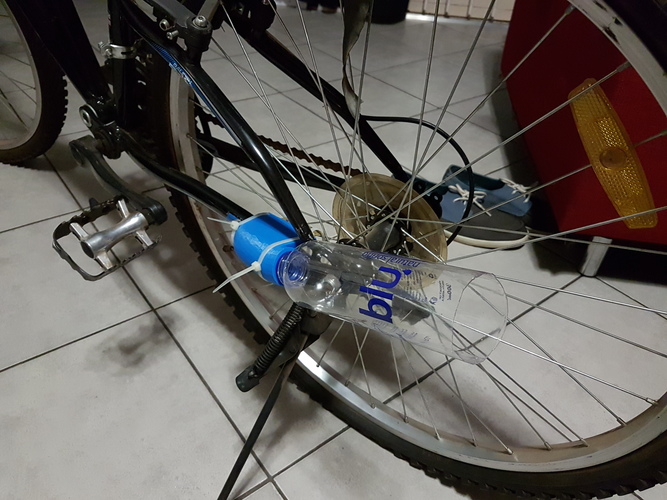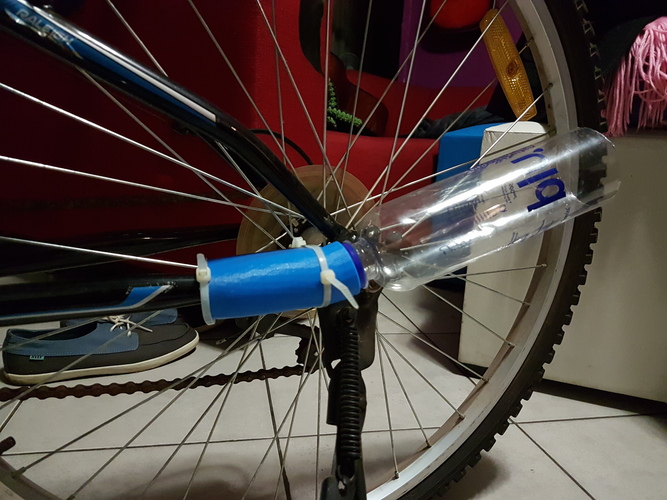 This one is for the kids!
Ever wanted your bicycle to sound like a motorcycle? Well, now's your chance!
Printed on a Wanhao Duplicator i3, with the following settings:
Plastic: PLA
Infill: 20 %
Layer height: 1 mm
Bed temperature: 65 °C
Print temperature: 215 °C
No supports
You will need:
Old gift card
Cable ties
Standard water bottle
Instructions:
Cut the end of the bottle off to create an opening. Paint the bottle to give it some more authenticity. 
Cut the gift card in half, or until it makes good contact with the spokes while in the exhaust manifold (the thing you printed). 
Assemble the exhaust by screwing on the bottle, and sliding the gift card in to the designated slot. 
Attach it to the back wheel frame with the cable ties and ensure it is tightly secured.
It may not be a real motorcycle, but at least you'll get some serious street cred.
Exhaust Full 1.1.stl
423 KB