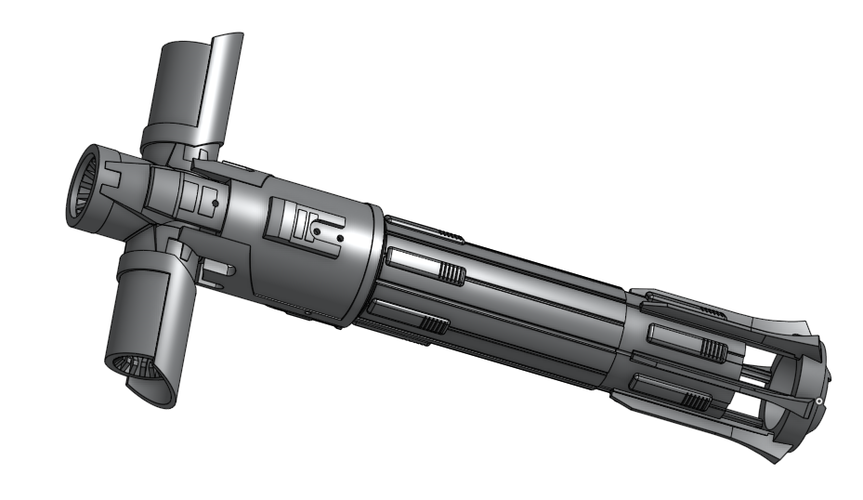 These parts assemble to form the outer casing of Kylo Ren's lightsaber. It's hollow, so what you put inside is up to you. Don't forget the crystals! 
The longest dimension measures 9.75" long, so please scale as you wish. There are places to glue in 6 1/16" rods for strengthening the handle. 
This model was done in Onshape by me. 
Ren Saber - Part 5.stl
444 KB
Ren Saber - Part 4.stl
120 KB
Ren Saber - Part 3.stl
116 KB
Ren Saber - Part 2.stl
544 KB
Ren Saber - Part 1.stl
572 KB