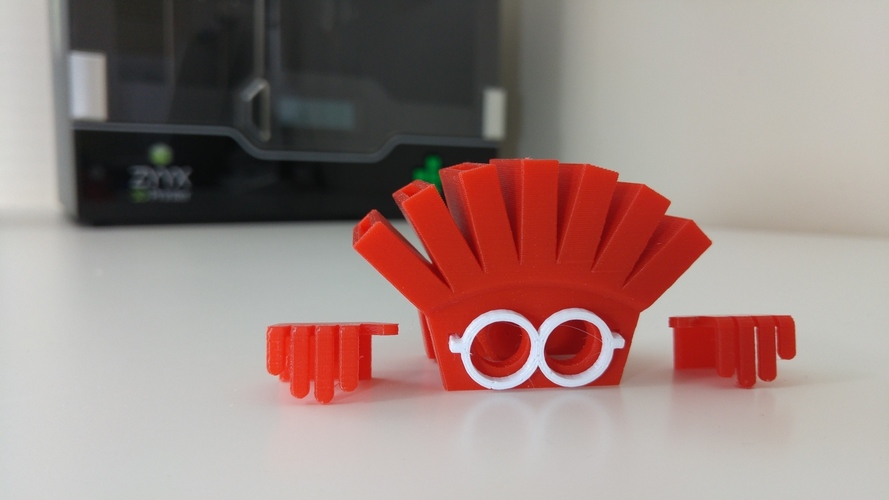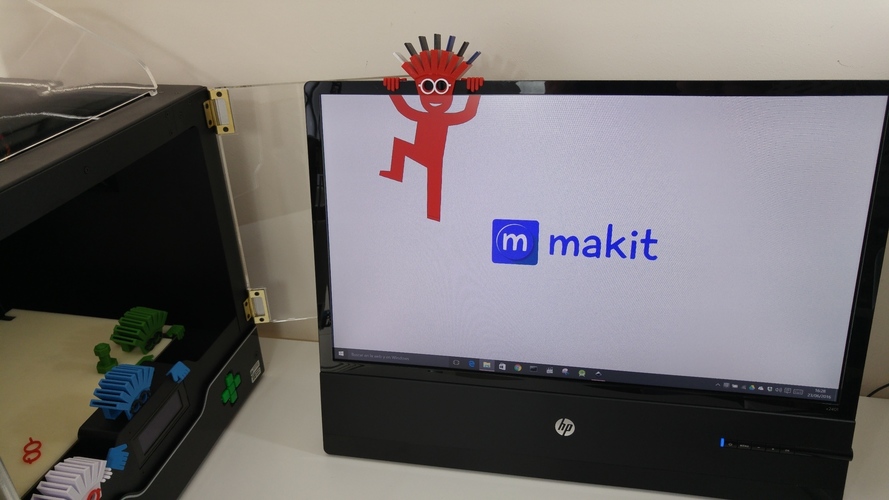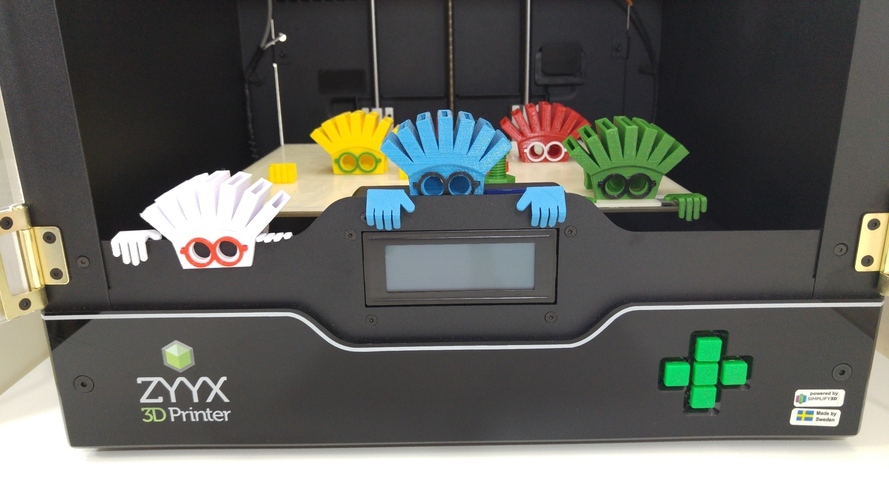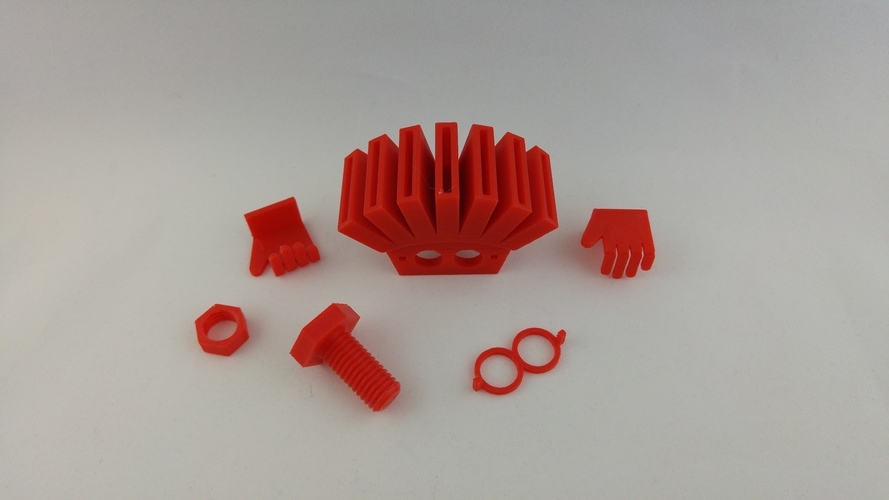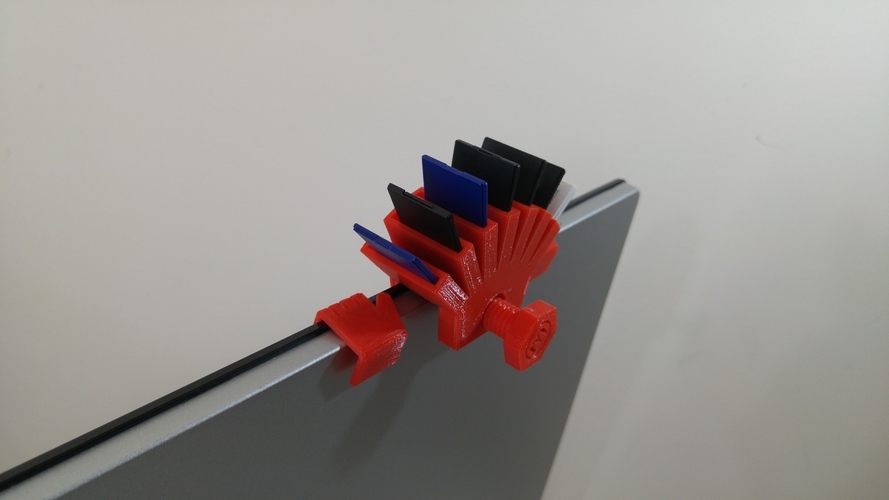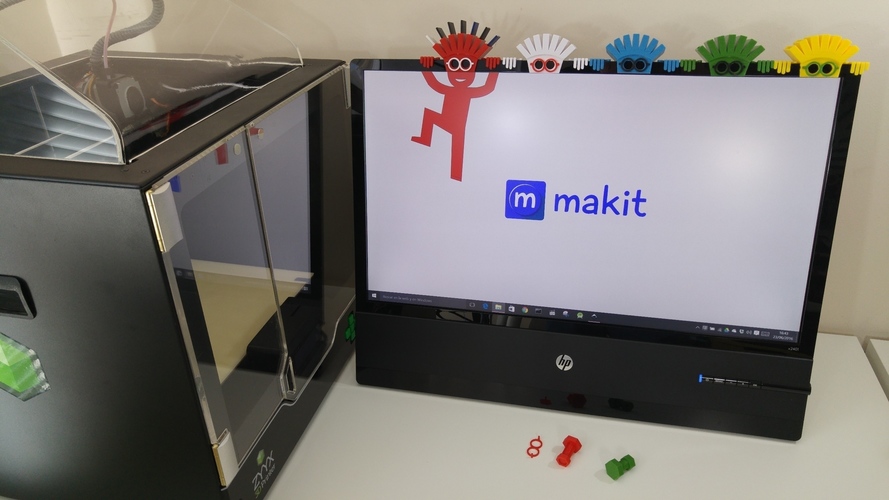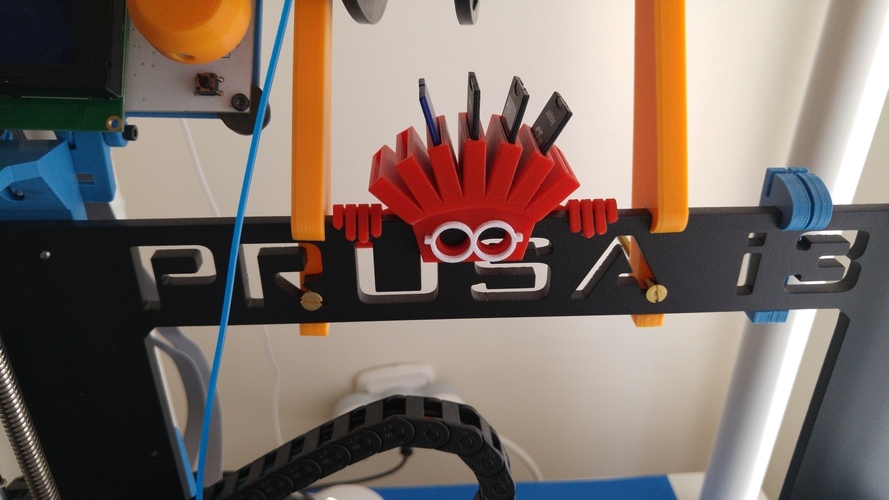 No Prints Yet

Be the first to upload a Print for this Design!
This is a cool adjustable SD holder and it's called SUP! 
Although it is aimed to computers displays, as it is adjustable, it fits other places up to 16mm thick and can store up to 7 SD cards. For example, I use it with my display but also on my Prusa i3.
Nut and bolt are designed separately for two reasons. Firstly, so you can use different printing settings. Secondly, because this part can be tricky if you don't have your printer well-tuned, so if you have problems printing the screw, you can use a standard M8 screw and nut instead.
I printed all parts at once with different settings thanks to Simplify 3D and ZYYX+ 3D printer, but you can combine colors as you wish. Head is printed with 0.2mm layer and the rest with 0.1mm layer. With my ZYYX+ 3D printer, I reduced extrusion multiplier to 0.9 for the nut and bolt and they work perfectly out of the plate.
The design is intended to be combined with a custom wallpaper. I uploaded an example but I'm not a graphic designer, as you can see ;), so I challenge you to design some wallpapers and post them here or on the project's webpage makitpro.com, LET YOUR CREATIVITY OUT!
Remember to upload pictures of your prints and…
…be careful with SUP, it is always watching you! ;)
Happy printing!
wallpaper1_24inch_1080_red.png
56.1 KB