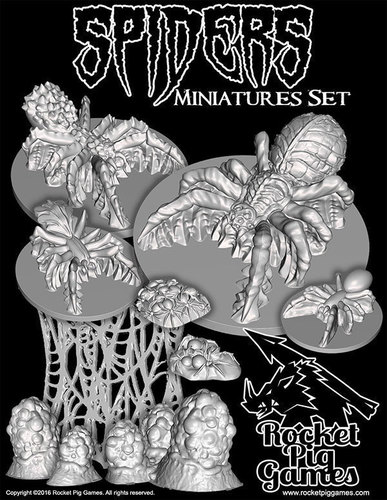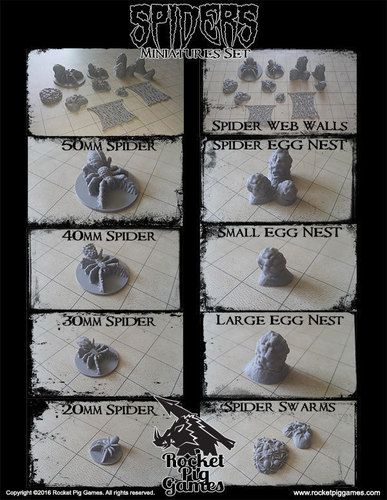 Professionally designed 3D models with NO need for printing supports.
You get .STL files for ten different 30mm scale miniatures. There was NO cleanup whatsoever in the miniatures in the pics.
They are shown as they were straight from the printing bed! These were printed using Grey ABS at 100 microns.
Purchase once and print forever.
Printing with affordable ABS or PLA plastic makes the cost of printing these just pennies each.
Print Settings:
100 micron ABS filament 250 Temp and 85 Bed 60mm/sec speed .40 mm extrusion width with a .35mm nozzle 4 solid top/bottom layers 43% infill
No supports
3D_spider_cluster_30mm.stl
766 KB
3D_spider_eggs_large_30mm.stl
1.83 MB
3D_spider_eggs_small_20mm.stl
1.65 MB
3D_spider_eggs_triple_40mm.stl
8.48 MB
3D_spider_swarm_30mm.stl
1020 KB
3D_WebWall_1_75in.stl
1.51 MB
3D_WebWall_2in.stl
1.51 MB
spider_medium_evil_50mm.stl
6.75 MB
spider_medium_ridged_30mm.stl
1.98 MB
spider_medium_smooth_20mm.stl
1.91 MB
spider_medium_spikey_40mm.stl
5.33 MB