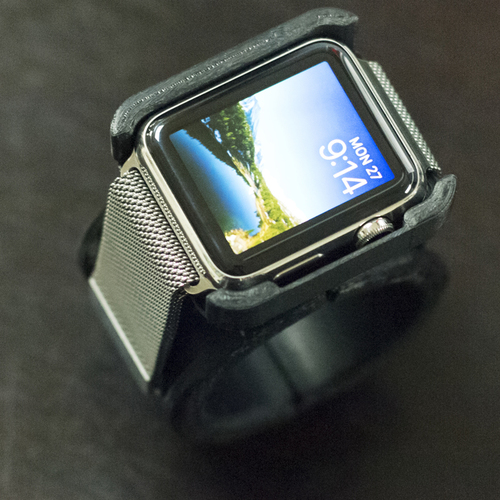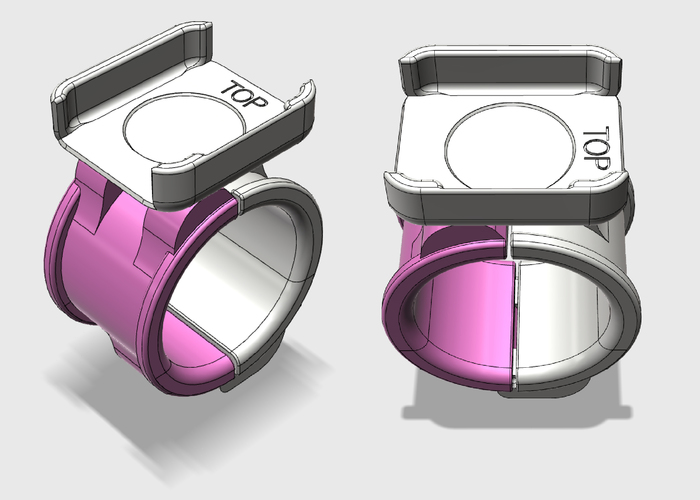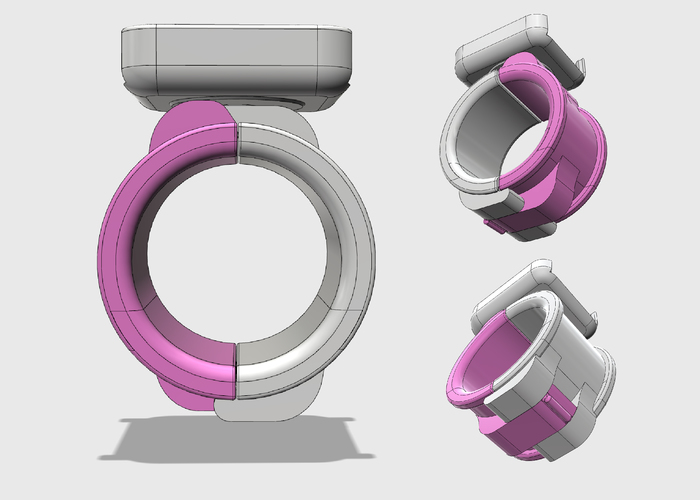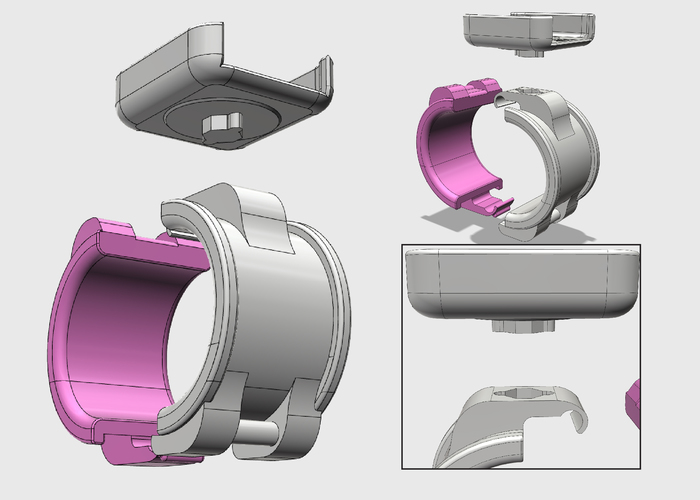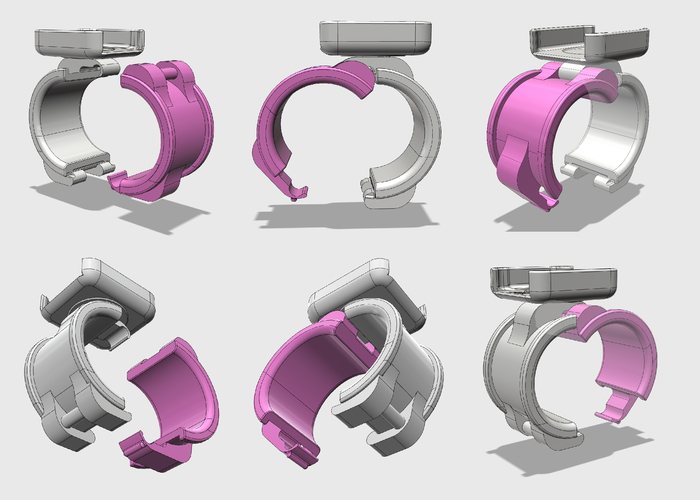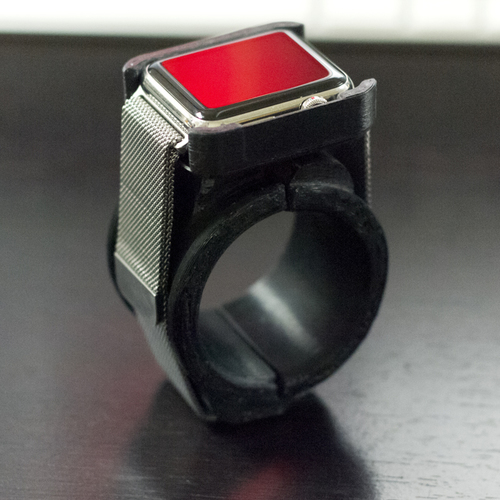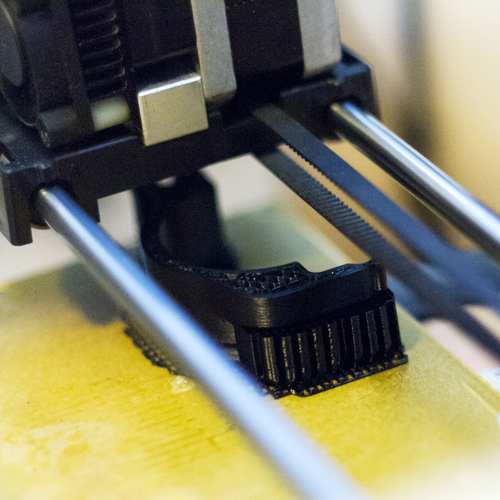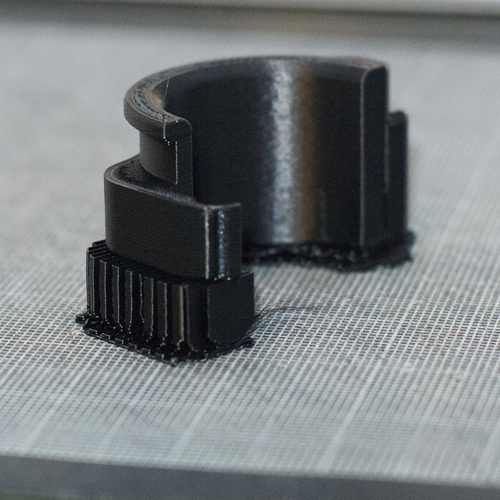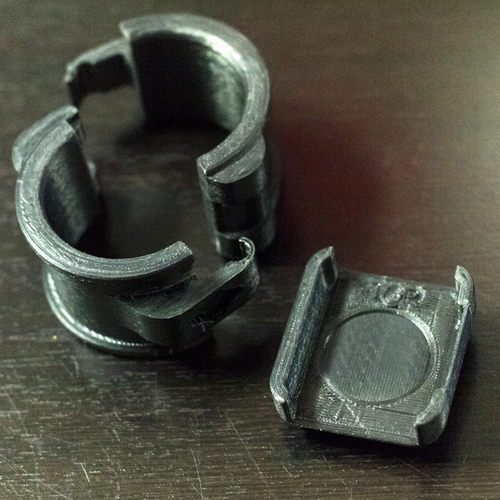 Mount your Apple Watch on top tube of frame (44-45mm diameter) instead of your heavy, precious, bulky iphone.
This is just conceptual and made 1 print for testing. Theoretically, this should not require any hardware, such as bolts, nuts or screws. Snap lock. 3 parts to complete.
Glue the male peg on the cradle onto the part with the matching female receiver on one of the clamp parts. 44-45mm bars. Start by hooking at the top (at the cradle). Snap lock at the bottom. Place Apple watch in the cradle and wrap the watch band around, using the magnetic clasp to secure.
I would imagine a heavy infill (20-30%?). Possible to print the 2 wrap pieces without supports. and Print the cradle with supports.