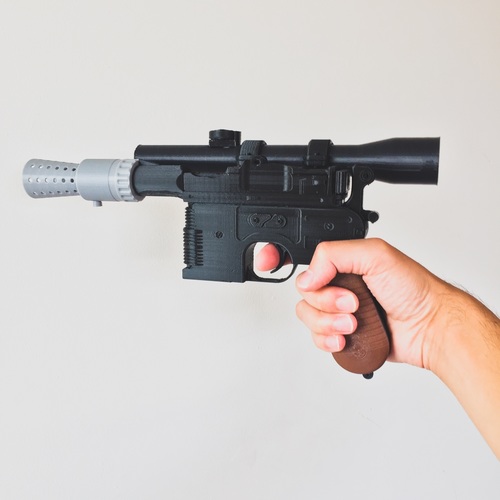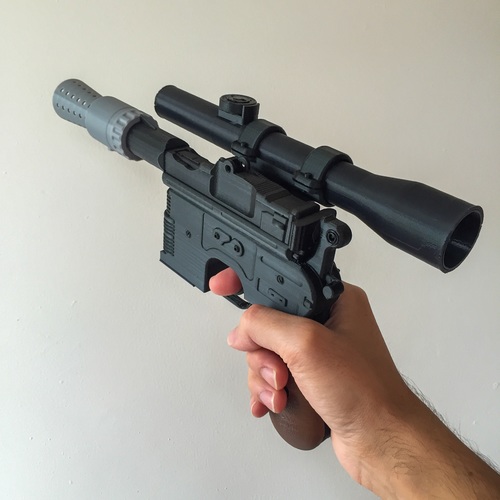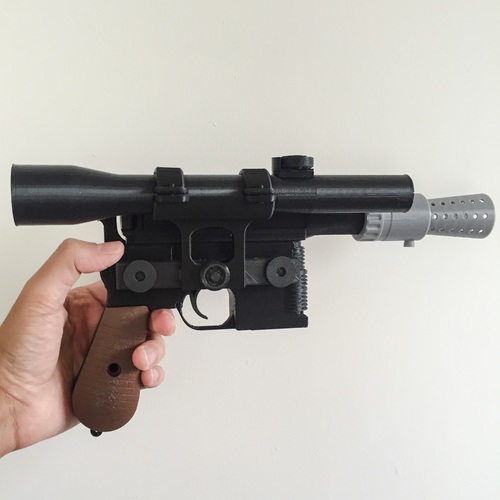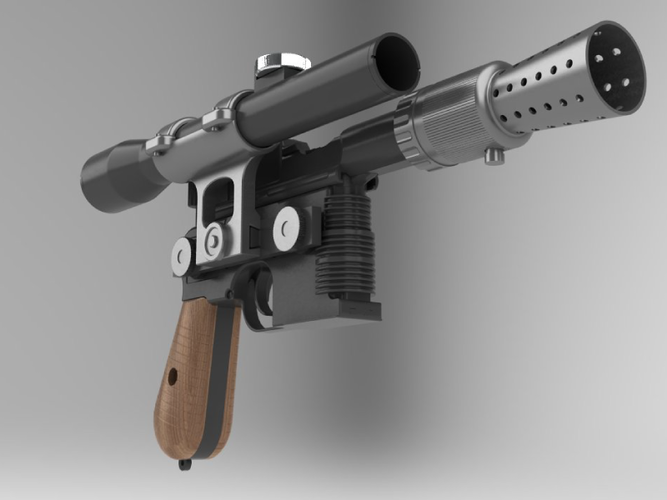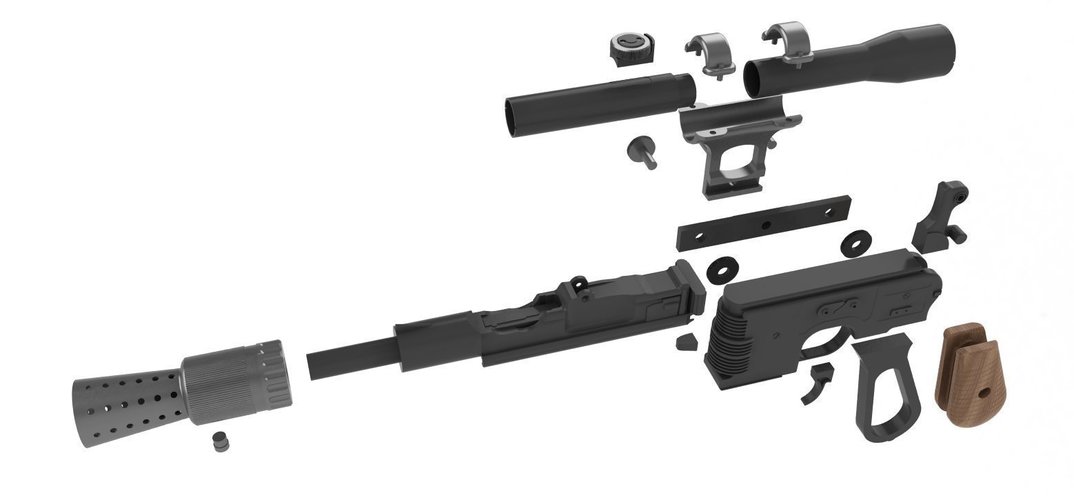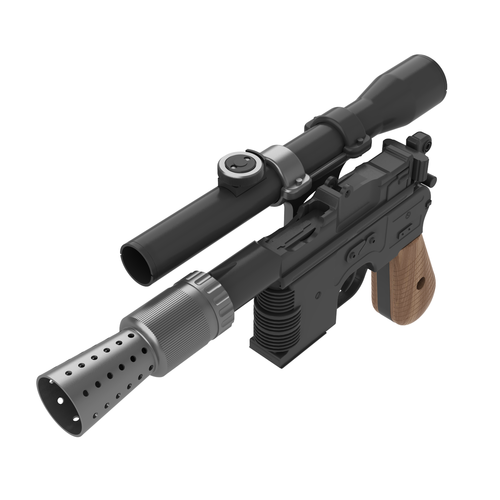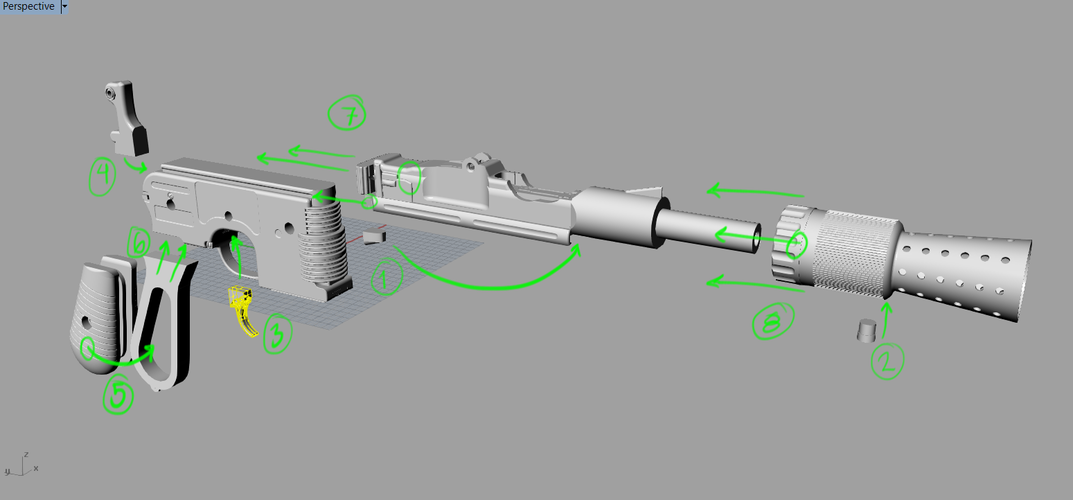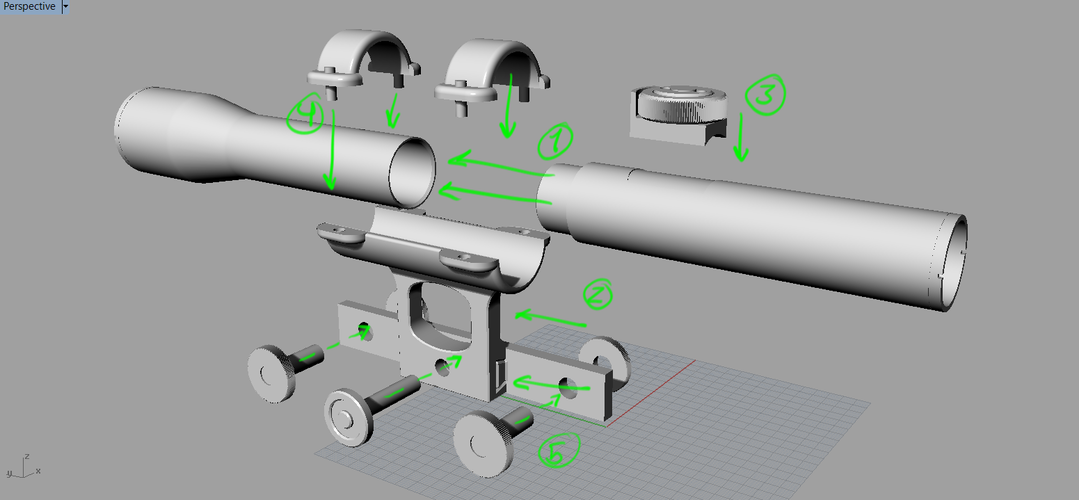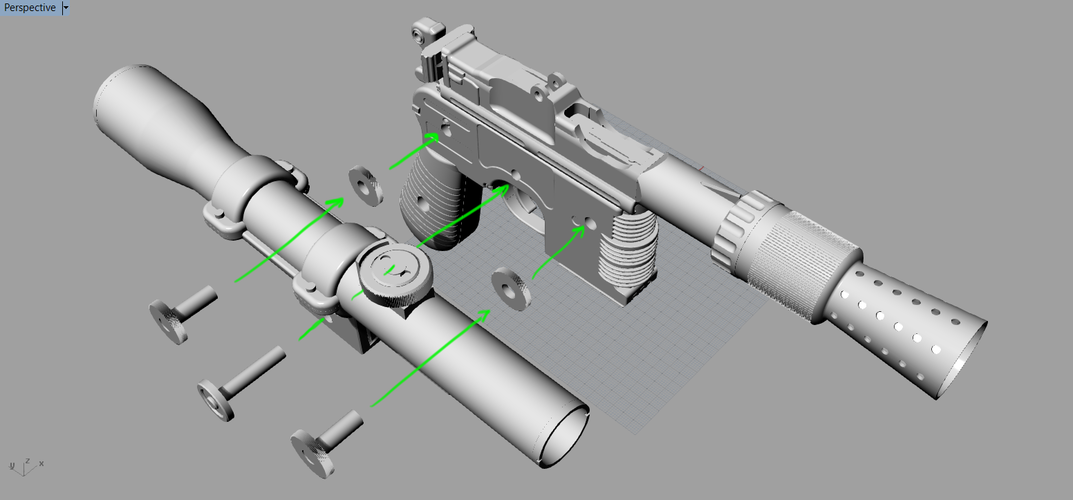 *Update 12/4/2018 : Re-encoded, re-packaged and re-uploaded the whole thing
Tip me here: www.paypal.me/3DNG 
Want to print and sell these? For a small licensing fee you can do that while helping us design and make more cool stuff: https://www.patreon.com/3DNG
There are many 3D Printing kits for Han's Blaster, but none as complete and as fun to put together as this one. Authenticity, ease of printing and snap together construction make this the best DL-44 Heavy Pistol you can 3D print today!
I am a hardcore Star Wars fan and I have been very lucky to work on actual Lucasfilm products and merchandise. I have put together all my Star Wars, industrial design and 3D printing knowledge in the making of this awesome prop kit.
The kit consists of 22 pieces that fit together to assemble the blaster.
No tools required! (just a bit of crazy glue)
Print the pieces as shown on the pre-positioned STL files.
On some pieces, supports are a must.
Scope_Complete.stl
3.01 MB
Rail Bolts Shims.stl
533 KB