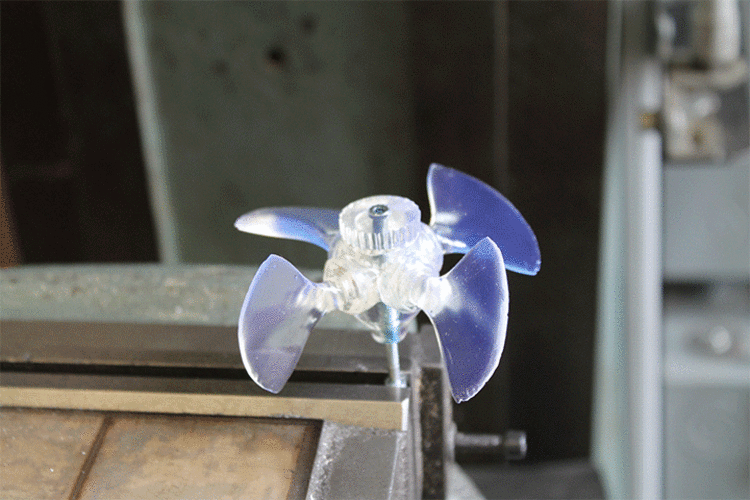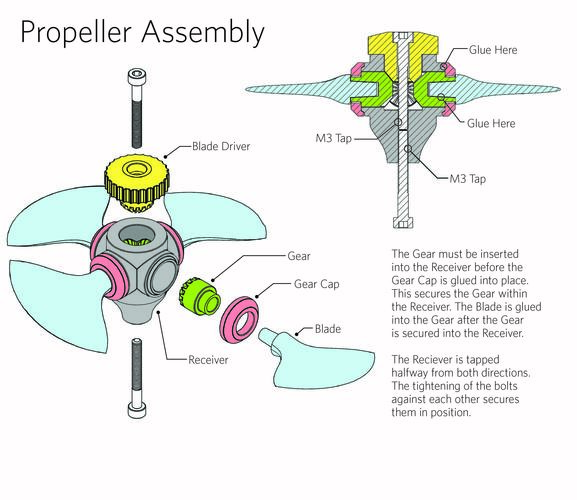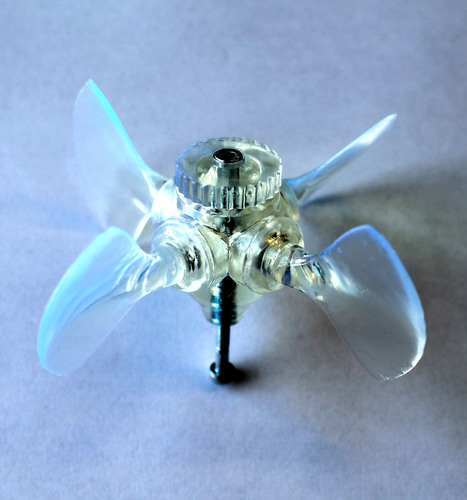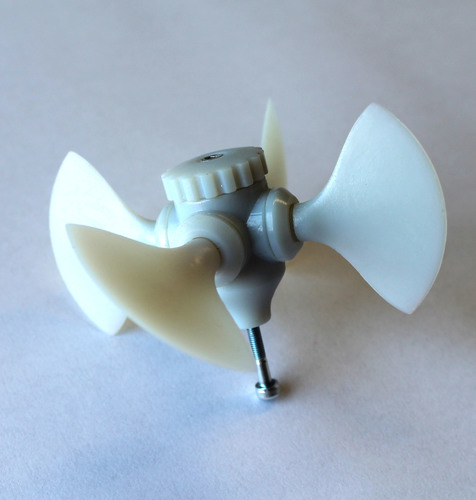 Originally designed as an adjustable propeller. Once printed it became a fun toy to play with.  
This Is specifically designed to be printed on ether a Polyjet or SLA printer. If printed on an FDM printer I recommend enlarging the parts.  
This design requires two M3 bolts and a M3 Tap to make the threads. 
http://www.mcmaster.com/#91502...