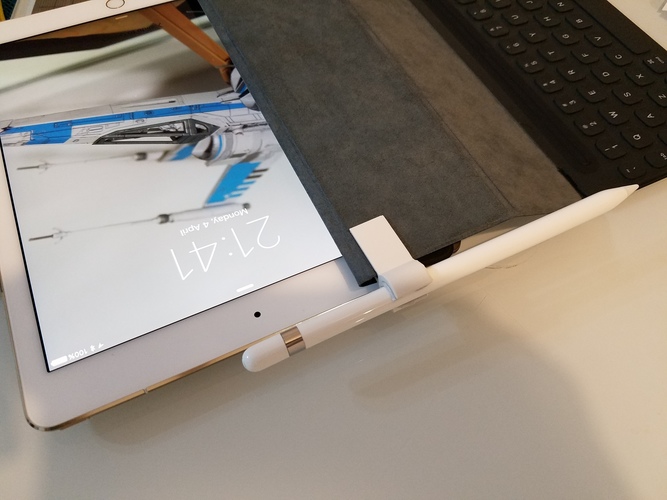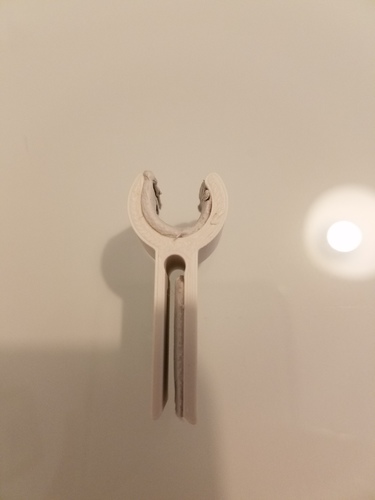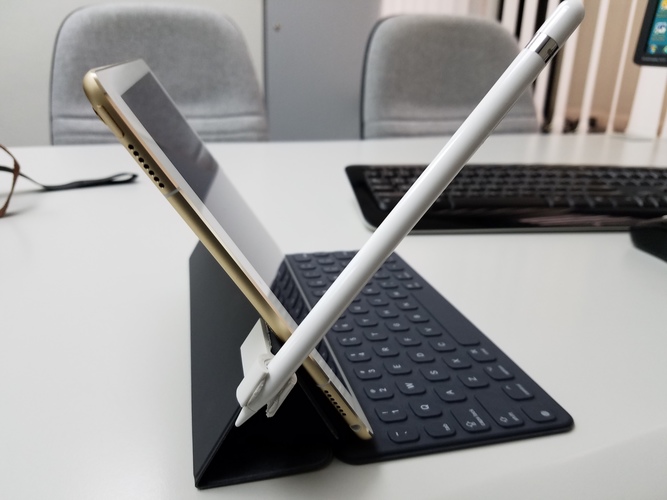 I want to have Apple Pencil attached to my iPad Pro and Smart Keyboard so I can easily carry all of them around, but Apple does not provide any official accessory for holding Apple Pencil with iPad Pro together. I think I would easily lost the Pencil if I have no proper place to place it. So I make my own.
Note that version 1 is a little bit bigger. It is for printers that is less precise. And if you wish to apply some padding to prevent the holder leaving scratch or mark, this version will give you enough room for your padding material. Otherwise you may choose version 2, which will fit better. 
One of the photos above shows how did I applied padding material. It is a piece of sponge sheet.
Apple Pencil Clip for Smart Keyboard.stl
33.1 KB
Apple Pencil Clip for Smart Keyboard v2.stl
27.6 KB