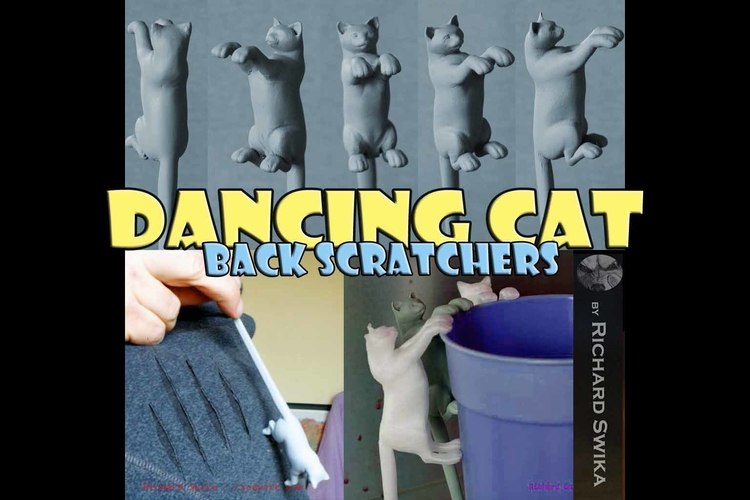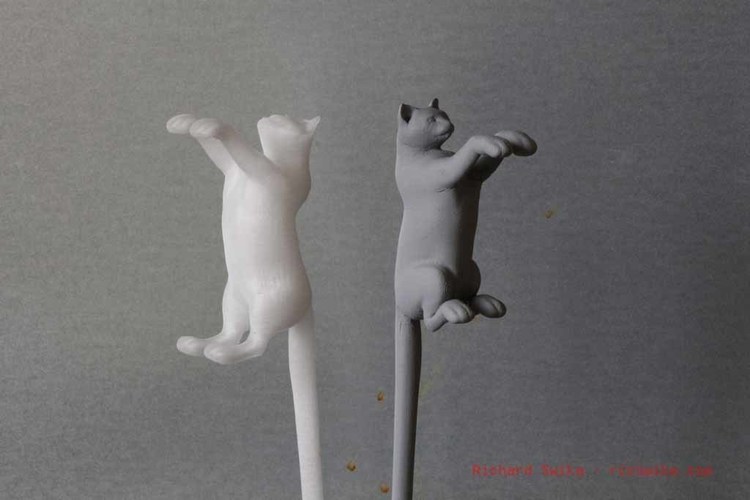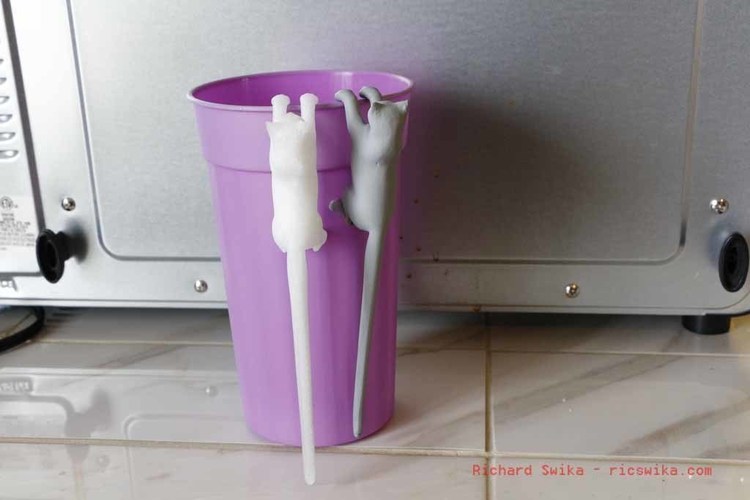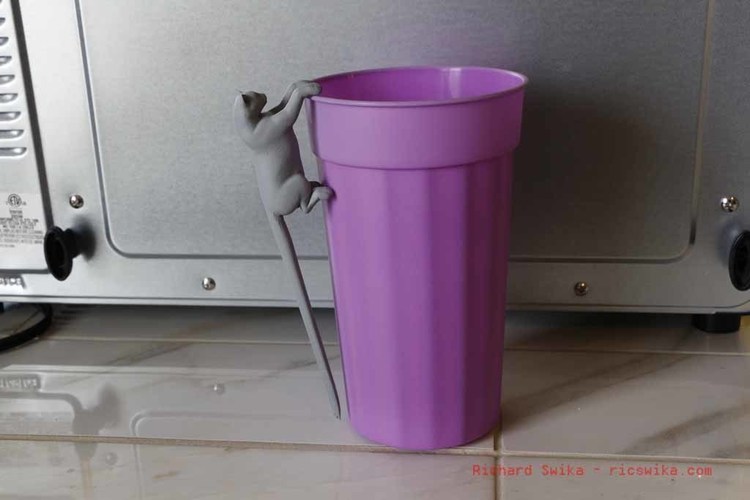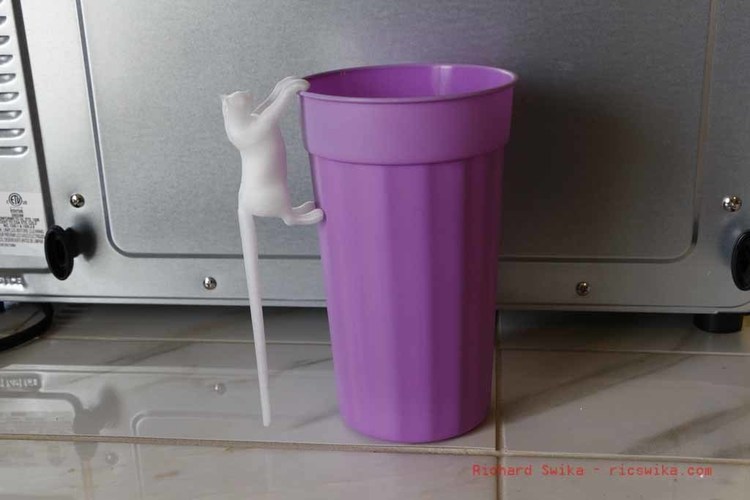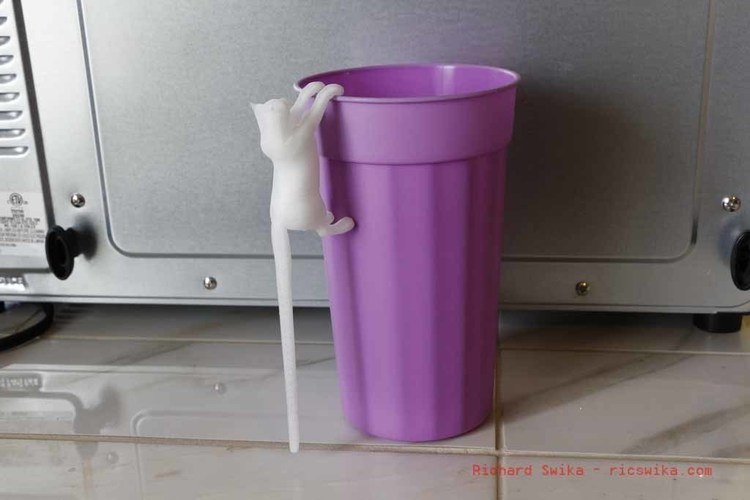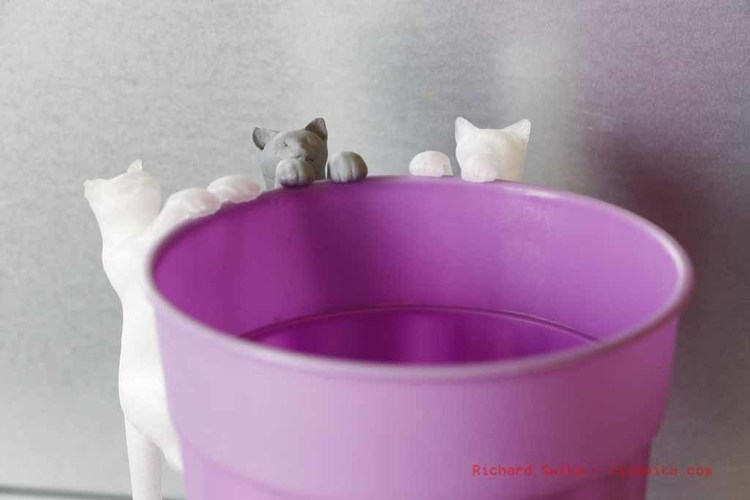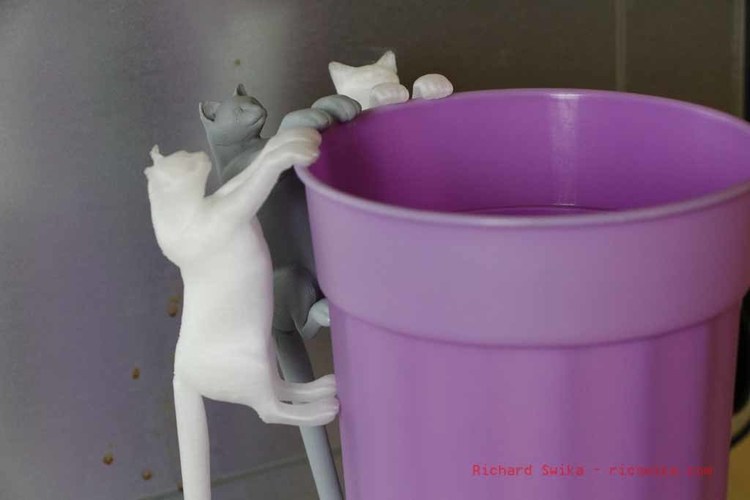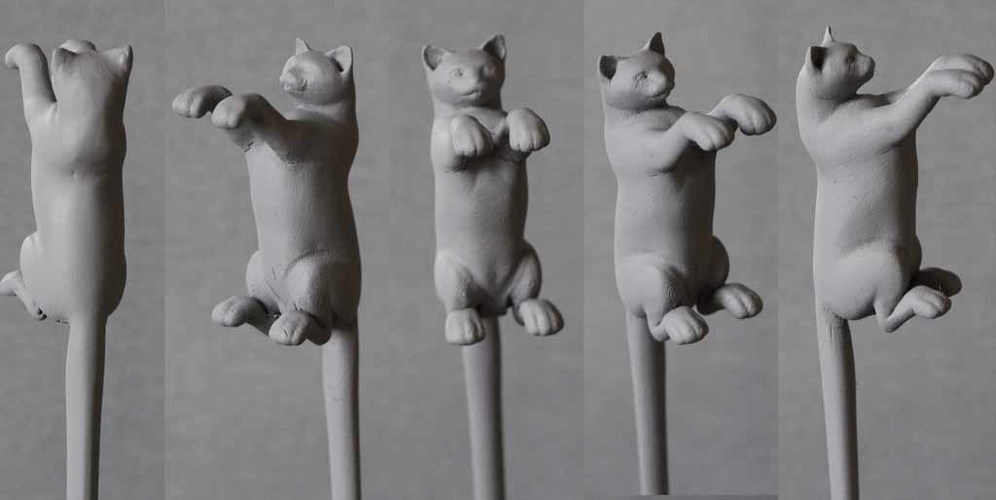 No Prints Yet

Be the first to upload a Print for this Design!
"Here comes Dancing Cat…bum, bum, bum…He wants to scratch your back…bum, bum, bum!"
Includes Dancing Cat in three different poses, each in a separate .stl file.
The first pose in file "DancingCatBackScratcher.stl" makes the best back scratcher. If you only print one design, print this one, it's probably the best one. The rear legs are crouched with the front legs in good position for blissful scratching, with the head down to more easily slide around under your clothing.
The second pose, "DancingCatBackScratcherAlt.stl", makes the best puppet. It has the back legs straight, the front legs at a 45 degree angle and the head up. This version is good for scratching outside your clothing, playing with your cat, and as a child's toy or cat's toy. It prints with less support.
In the last pose, "DancingCatLeaping.stl" the legs are outstretched in a leap. This one makes the best cat toy. This design prints best right side up but doesn't make a very good back scratcher and won't hang, it is more of a puppet. It uses support mainly for the tail.
Stores by hanging onto ledges and large containers. The extra long tail serves as a handle. Up to nine lives per file.
DancingCatBackScratcher.stl
11 MB
DancingCatBackScratcherAlt.stl
11 MB
DancingCatLeaping.stl
3.28 MB