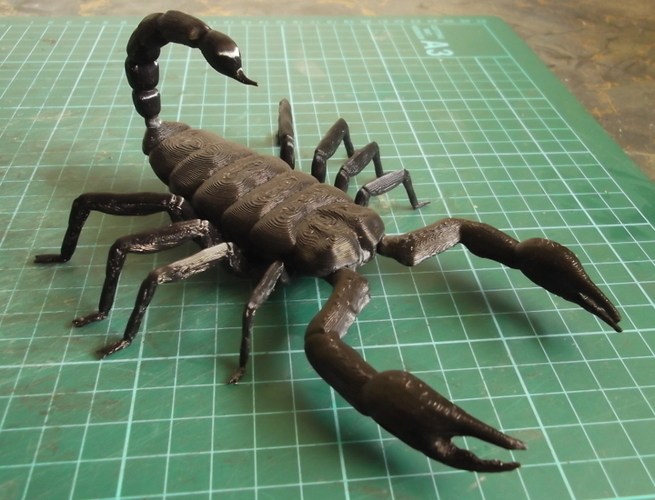 I like scorpions but don't want to keep live ones so the next best thing is a plastic one.
It prints in sections to minimize the amount of support . You will still need support, just not as much.  Assembly is easy, just sandpaper the join and apply a few drops of superglue if using PLA.
I printed at 0.2 layers, 3 perimeters, 30% infill and support.