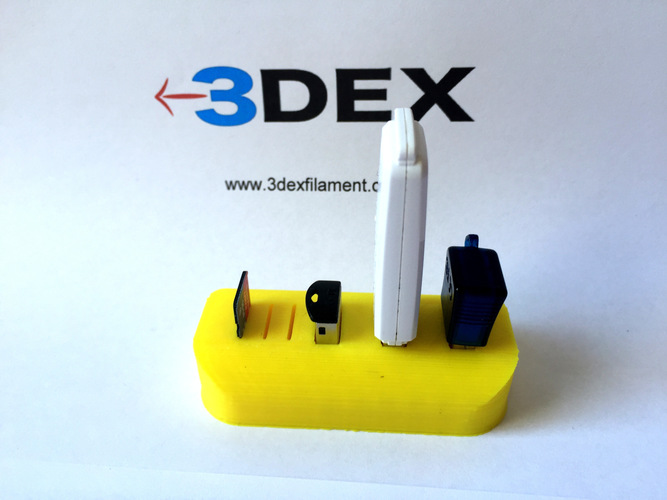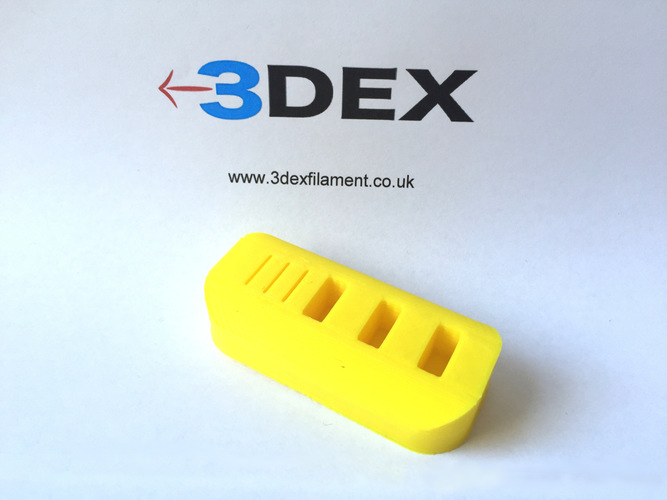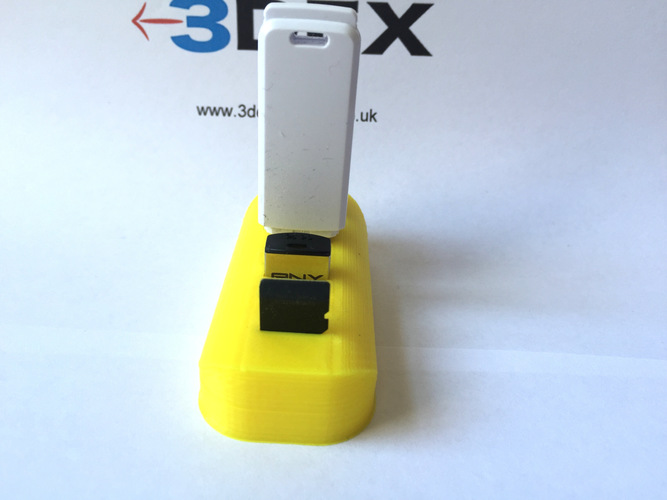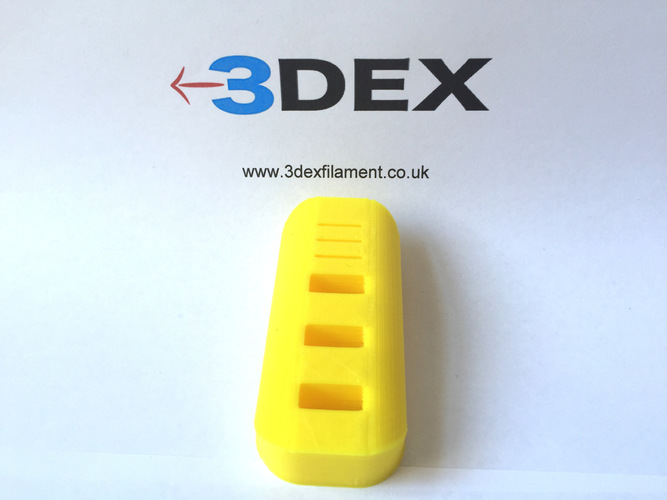 No Prints Yet

Be the first to upload a Print for this Design!
Here is our easy-to-print USB and SD card holder exclusively designed by 3DEX ltd. We designed this as we had many USB sticks and SD cards lying around. Using our holder we can store our sticks and cards in a neat way on our desks. We hope that you'll be equally inspired to print our design . 
Best of all, our USB holder is simple and quick to print. We used a layer height of 0.2mm but the smaller the layer height the better quality the print. We used an infill of 20% but this could be reduced to save time and filament. Print speed was 70mm/s and shell thickness was 0.8mm. Using these settings the total print time was less than 30 mins. 
We printed our design in Yellow PLA plastic available from our online store here:
http://www.3dexfilament.co.uk/product.php?id=7
The benefits of using our filament is that it is very high quality meaning that you'll experience great print quality. Our filament benefits from tolerances of only ±0.03mm; consistent melting temperatures; minimal moisture absorption; and vibrant colours. We are sure that you'll love printing this our filament. 
We hope you enjoy our 3D printable designs and we look forward to publishing more designs for you.
Regards,
3DEX ltd