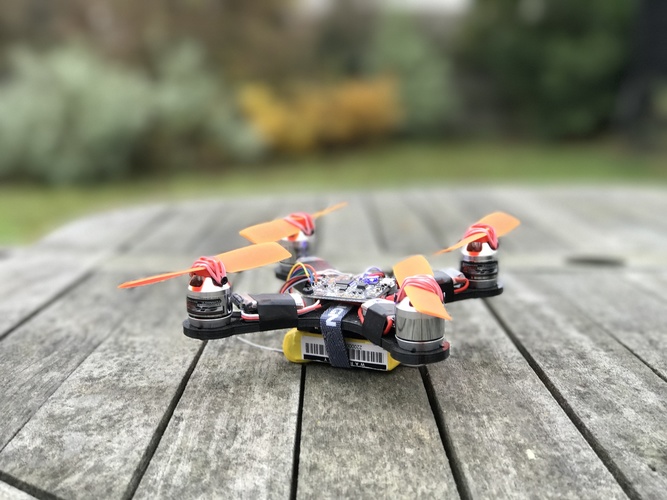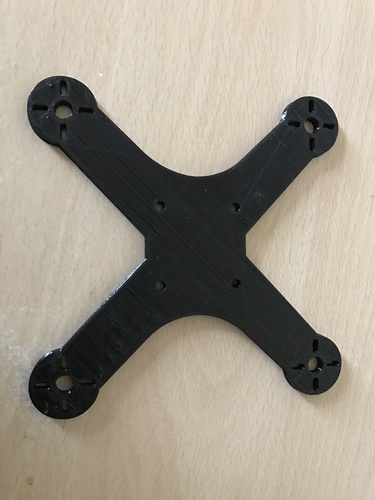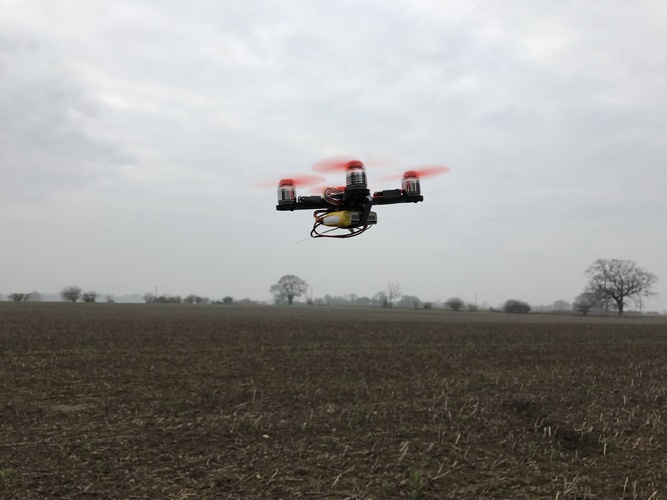 No Prints Yet

Be the first to upload a Print for this Design!
This is our 140-size quadcopter frame that is easy to print, easy to assemble and easy to fly. We have found that the frame is virtually indestructible. We made it using our Black ABS filament. 
Be sure to buy your 3D printer filament from 3dexfilament.co.uk if you want the same great results!
We wanted to design a small quadcopter frame that could be printed on most standard sized 3D printers. However, we also wanted the quadcopter to be able to use standard sized electronics. Therefore, we decided to make the motor mounts larger (this frame will accept 22-XX sized motors). This then created a need for wider frame arms. We also designed the frame for a standard sized flight control board. We ran a Naze32 but intent to fit a Raceflight Revolt soon. 
The frame is big enough to run 3.5" props which we would recommend. After using only 3" props we upgraded to 3.5x4.5" props for better flight characteristics. This quad frame would be an excellent FPV racer and we will be updating this design to include an FPV camera and TX mount that will go above the flight control board.
If you are new to 3D printing or quadcopters then this is an excellent place to start. It can be printed easily and assembled easily too. Also the frame is very resilient to crashes and we have yet to break one. We absolutely love this frame and we know you guys will too. 
3DEX is always coming out with new 3D printable designs and therefore be sure to follow us to find out more. We supply great quality 3D printer filament which is available from our online webstore Please get in contact with us if you have an issues or comments ([email protected])