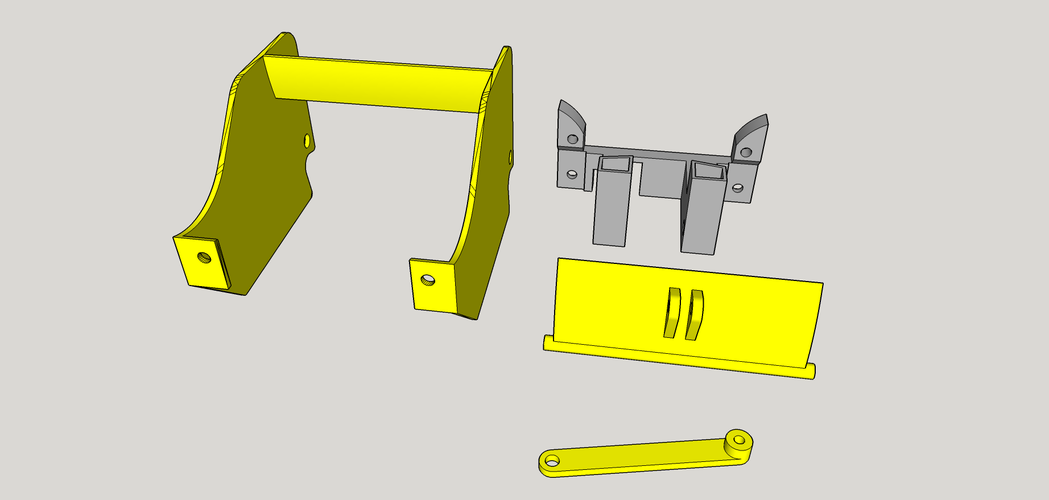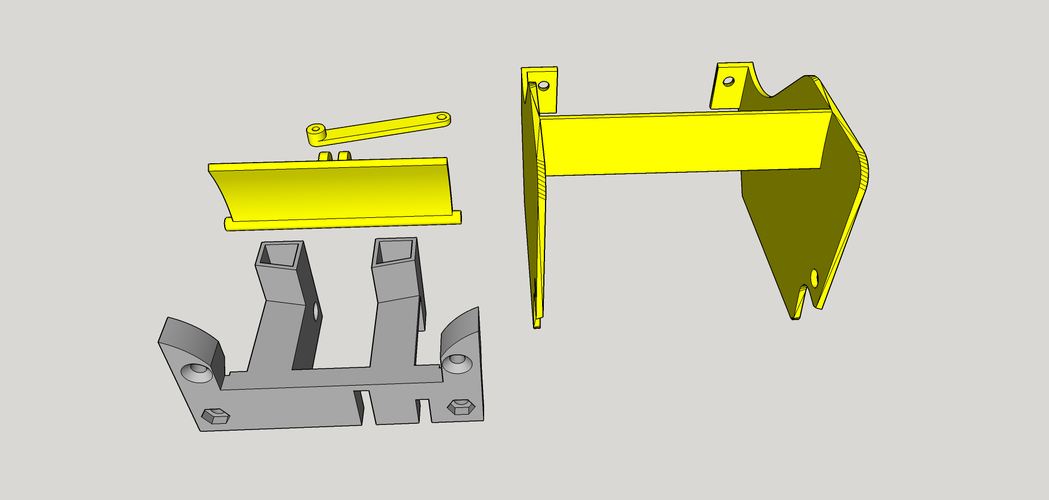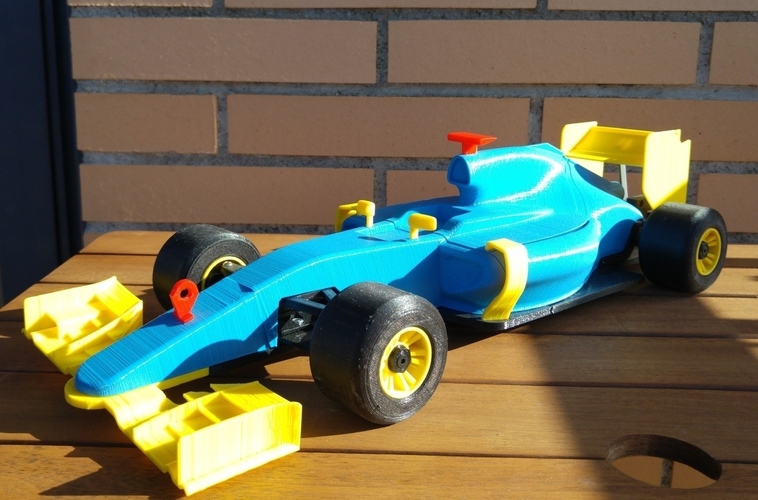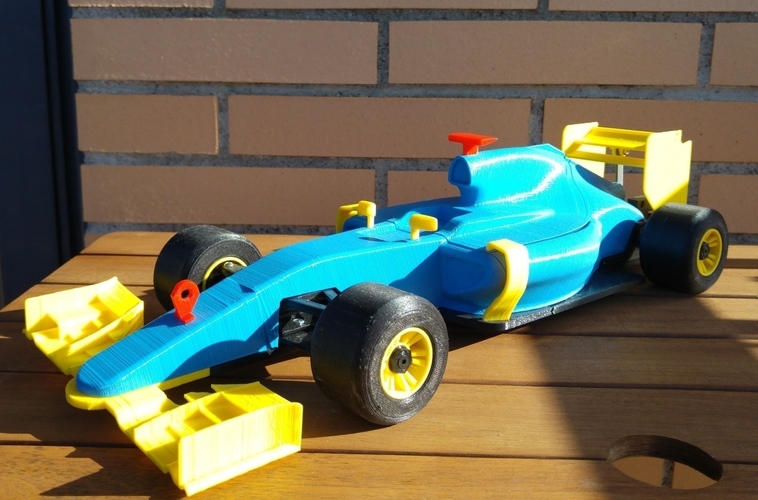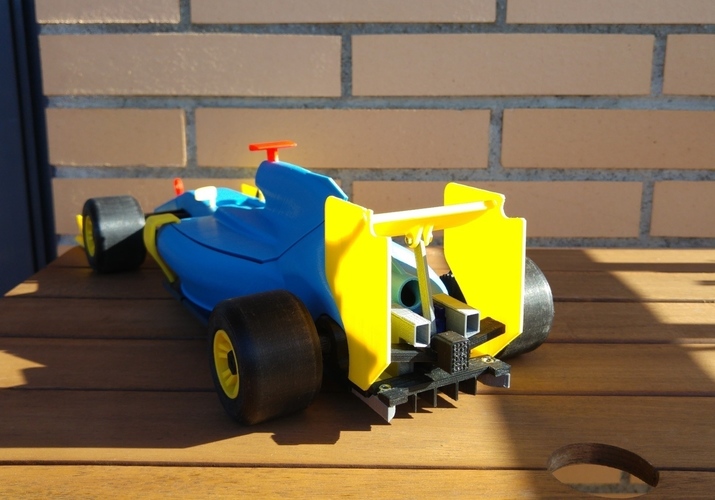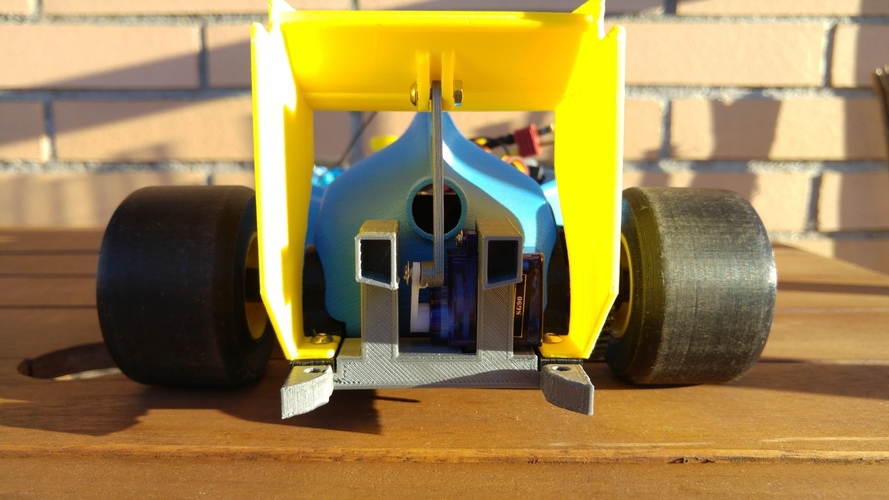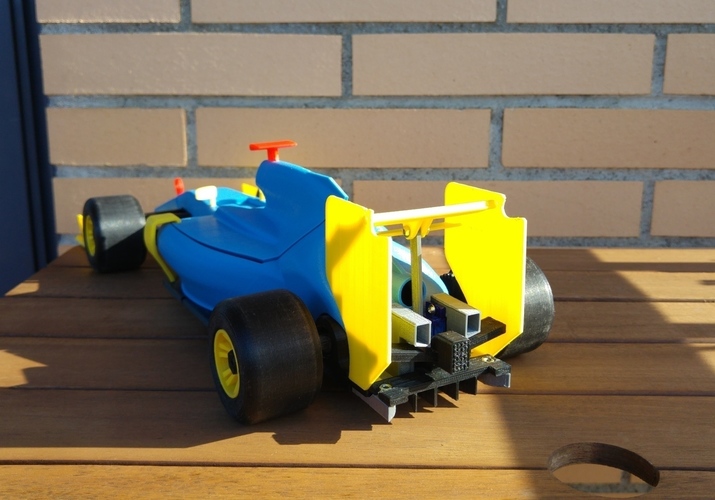 No Prints Yet

Be the first to upload a Print for this Design!
I designed a DRS system for the OpenRC-F1 design contest.
I tried to keep modifications to the minimum. I modified the rear wing and added a pin and an extra diffuser. You still need the original diffuser as mine only serves as a servo holder. You'll need a radio system with 3 channels (throttle, steering and DRS).
All print with no supports (except rear wing as original), 0.2 layer, 20% infill, 30-40mm/s PLA
You'll need:
DRS_rear_wing.stl
DRS_wing.stl
DRS_pin.stl
DRS_diffusser.stl
3 x M3x12mm screws and nuts
1 x micro servo sg90 or similar
Instructions (see pictures); it is not difficult to assemble but it's better if you follow this order:
First attach the pin to your servo with one of the servo's screw
Then put the servo in the servo holder using another servo screw
Now you can screw the wing structure (without the moving wing) to the car
Then attach the moving wing to the pin with a 3mm screw and nut
Now gently force the moving wing into the wing structure holes
Finally mount the original diffuser with the other two 3mm screws
Video: https://youtu.be/wcOxkoGnHrM
Isn't this awesome? A 3D printed F1 car with working DRS system!!
Hope you like it; I'd appreciate it if you vote!!
Thanks!