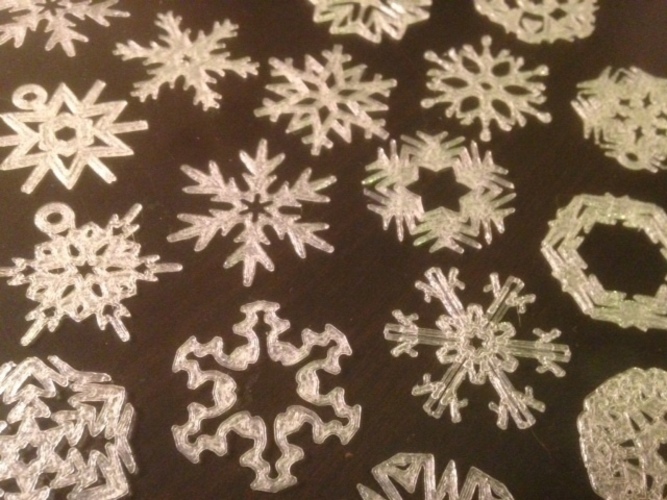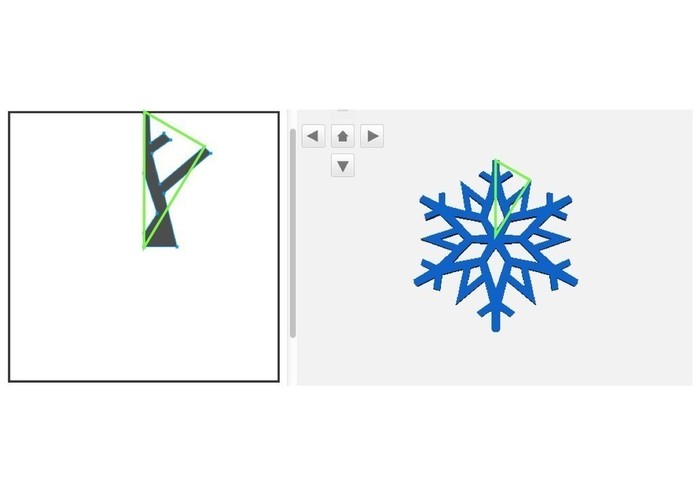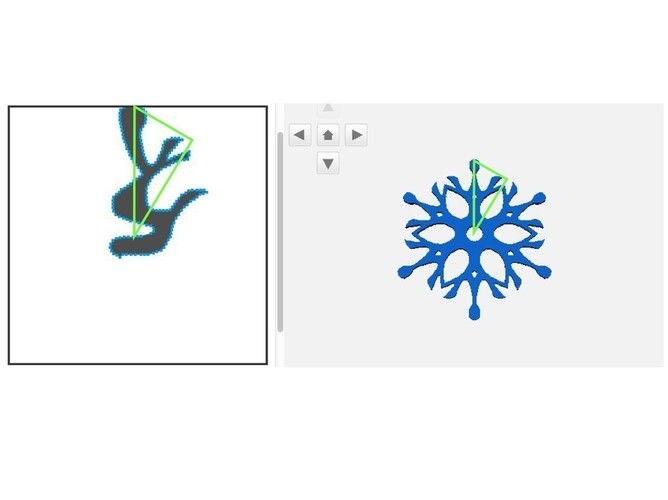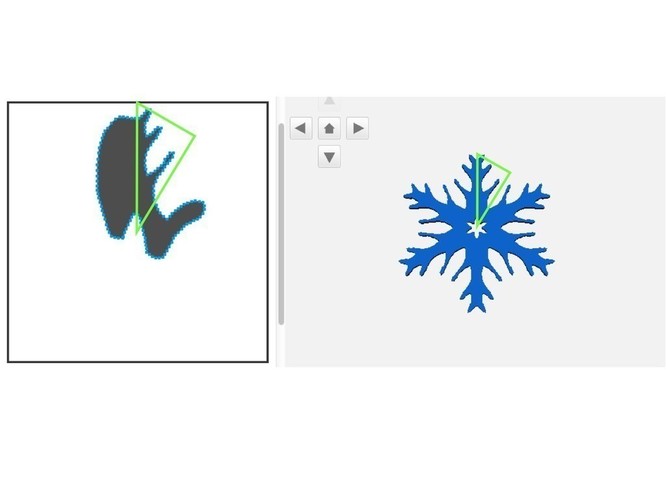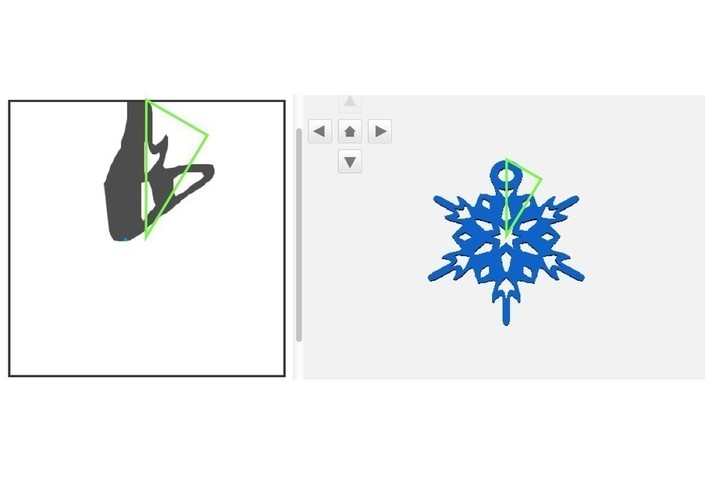 Have you ever folded up a piece of paper and cut a snowflake out of it? This is the 3D-printing version!
Press the "Open in Customizer" button to draw a wedge of your own unique pattern, which will then be mirrored and rotated to make a snowflake ready for downloading and printing. See the green triangle illustrations in the gallery for examples of where to draw in the square to make your snowflake pattern.
Please post a "make" if you create your own snowflake! Every one will be different and it will be great to see what they look like.
Read more about this design at Hacktastic: http://mathgrrl.com/hacktastic...
SNOWFLAKE UPDATE 2015: This year you can create algorithmically-grown snowflakes from a random seed and use sliding parameters to control the style and form of the design of the snowflakes, at http://www.thingiverse.com/thi...
Press Customizer button.
Set size, thickness, and whether or not you want a loop to be included.
Press the "Cut" tab.
Scroll down and press "Clear" to clear the design.
Draw in the Customizer box to make your pattern. The part you draw between "12 o'clock" and "1 o'clock" is what will be used to make the snowflake. For example, see the green triangle in the gallery pictures; the triangle isn't shown in the Customizer so you will have to imagine it when you make your drawing.
Save and download your design.
Print with no raft at whatever layer height you prefer. Works well on .3mm/low setting.
=====
Twitter:  twitter.com/mathgrrl
Hacktastic blog:  www.mathgrrl.com/hacktastic
Shapeways geekhaus store:  www.shapeways.com/shops/mathgr... 
This design and all associated pictures and files are licensed under the Creative Commons Attribution Non-Commercial Share Alike license. If you want to use designs, images, or files outside of the terms of this license, please email [email protected]