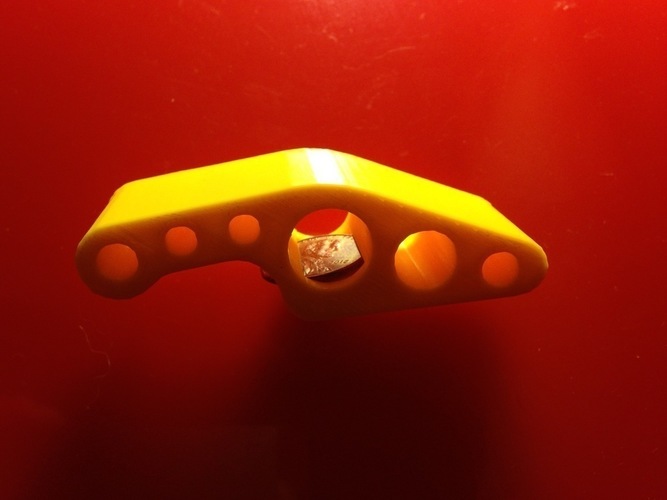 A minor remix of hoeken's lovely minimalist Coin-op Bottle Opener on Thingiverse (http://www.thingiverse.com/thing:1813), with holes added for style and so you can see the penny better. 
(Also I couldn't fit a US penny into hoeken's design when printed on a MakerBot on "low" setting, so I made the coin slot larger.) 
Featured on Day 7 of MakerHome: http://makerhome.blogspot.com/2013/09/day-7-holey...
This design and all associated pictures and files are licensed under the Creative Commons Attribution Non-Commercial Share Alike license. If you want to use designs, images, or files outside of the terms of this license, please email [email protected].
day7_holeycoinop.stl
35.4 KB