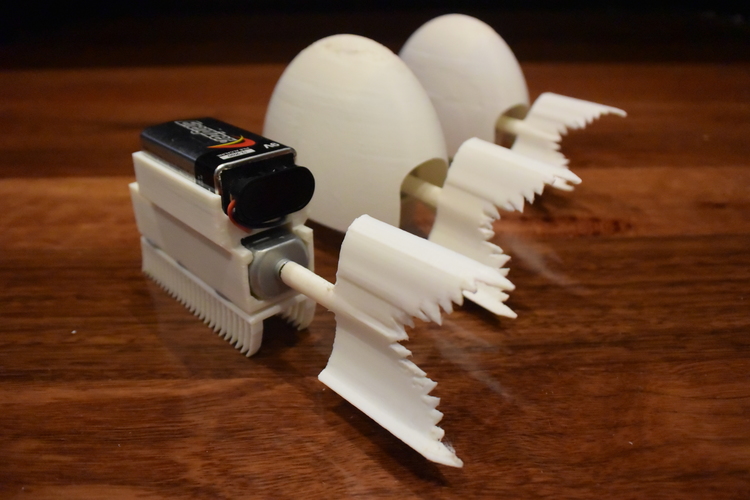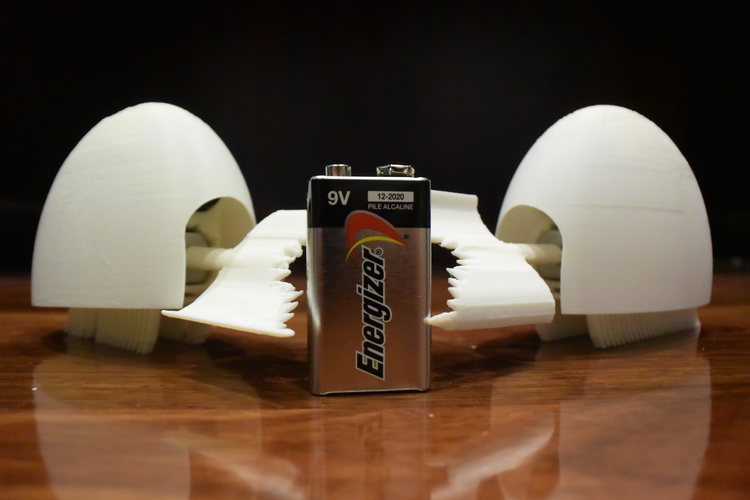 No Prints Yet

Be the first to upload a Print for this Design!
Ever wanted to 3D print your own Bristlebot? Well now you can.
BeetleBot in action >>> https://www.youtube.com/watch?v=FAmfD0BB9do
The BeetleBot uses two low cost DC powered motors (1 motor x $2 AUD + 1 motor x $0.70 AUD). One DC motor powers the vibrating bristles to move the BeetleBot around and the other DC motor is used as a spinning weapon to attack. I have special designed this model for 3D printing and all parts have been thoroughly tested.
Have fun printing multiple BeetleBots and battling them against each other. This is the first installment of the BashBots series.
Please note : This is only a digital download (STL file) used on a 3-D printer, not a physical item.
***Disclaimer – 3D Print It will not be liable for personal injury resulting from negligent use of this product. Please use the 3D Printed Exoskeleton with care and do not cause harm to others. The purchasing of this product does not award the customer the rights to use this 3D model for monetary gain or re-sale. The designer retains all copyrights and intellectual property rights even after these files are sold. Do not distribute the 3D Printed Exoskeleton STL files. The files that you have bought are for your personal use only. Copyright (c) Alex Czech 2015 www.3DPrintIt.com.au
9V_BeetleBot_Attachment_1.stl
262 KB
9V_BeetleBot_Bristles.stl
133 KB
9v_BeetleBot_Cover.stl
1.04 MB
9V_BeetleBot_Motor_Housing.stl
67.7 KB
Instruction_Manual_BeetleBot.pdf
2.05 MB