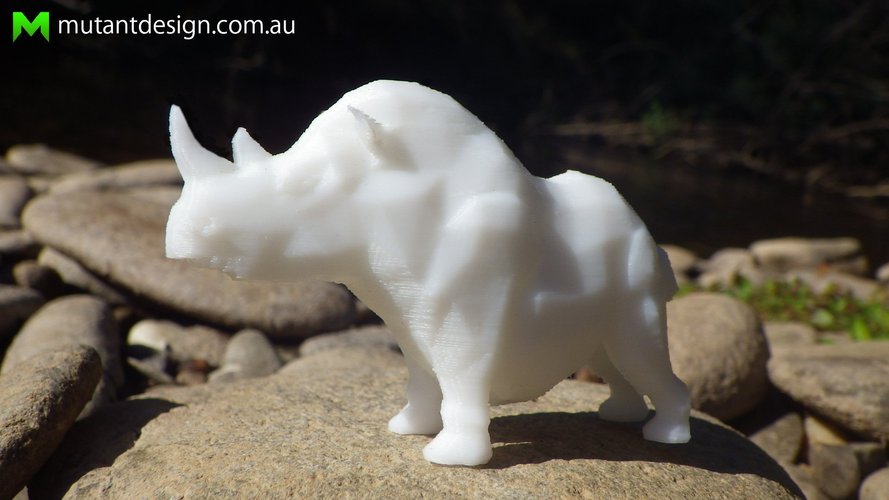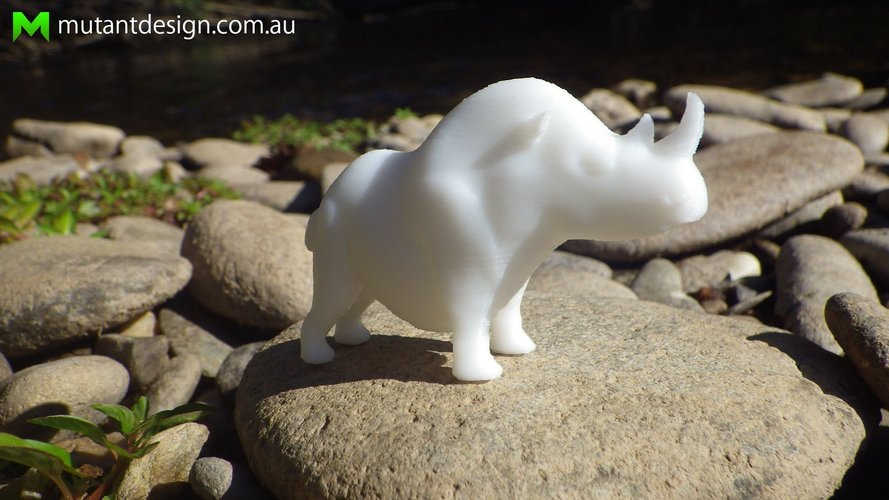 Stumpy the Rhino is your new best friend you can take where-ever you go. Stumpy is a great listener, never gets annoyed if you want to stop to snap-chat something and fits in your pocket for easy transportation. Coming in both smooth and low-poly versions there is a Stumpy for everyone to enjoy, no matter what your geometrical preference. Take Stumpy home now and give him a good home.
Dimensions:
Centimeters : 2.11 w x 6.00 d x 3.87 h | Inches : 0.83 w x 2.36 d x 1.52 h
Disclaimer:
Purchasing this product does not award the customer the rights to use this 3D model for monetary gain or re-sale. The designer retains all copyrights and intellectual property rights even after these files are sold.
Copyright (c) Mutant Design 2016
RackMultipart20160130-566-idbz19.zip/Rhino-HardEdge_[mutantdesign.com.au].stl
396 KB
RackMultipart20160130-566-idbz19.zip/Rhino-SoftEdge_[mutantdesign.com.au].stl
6.11 MB