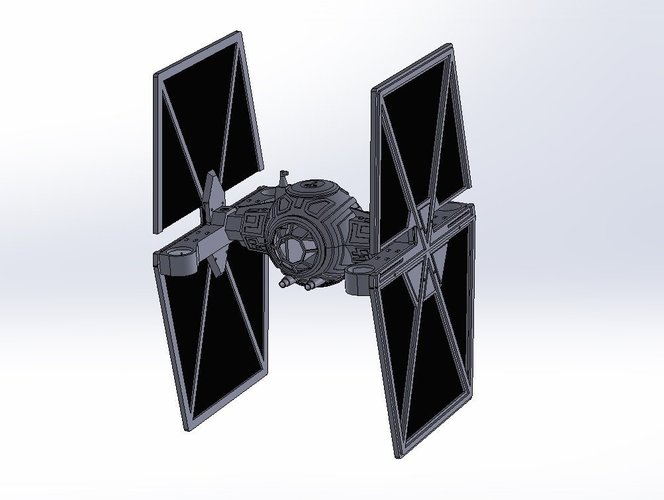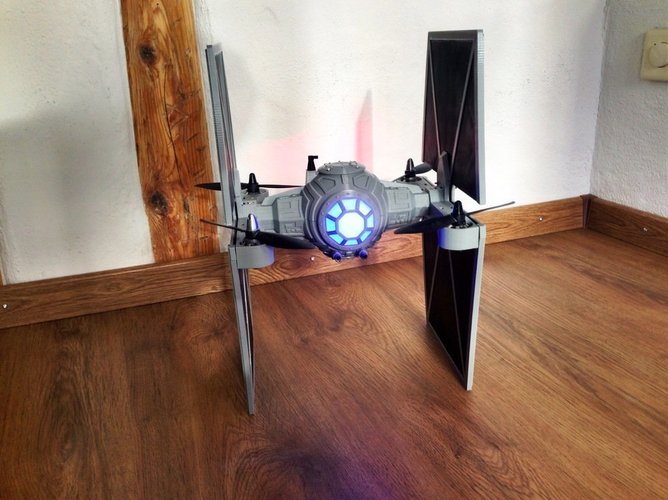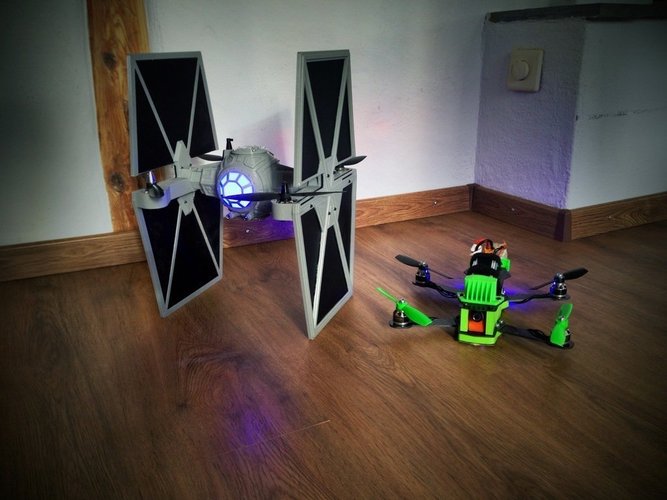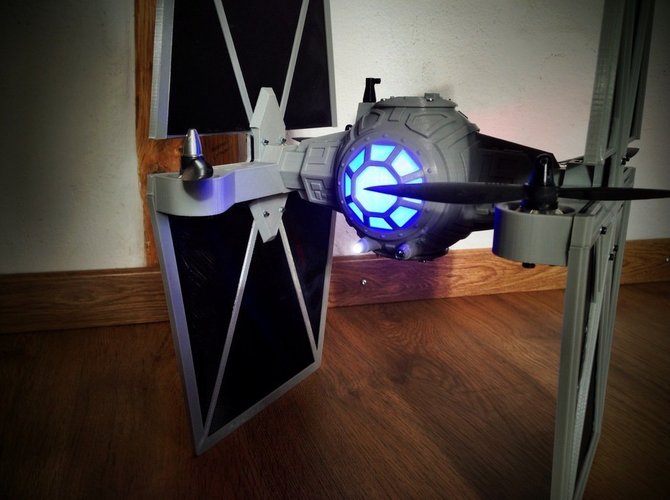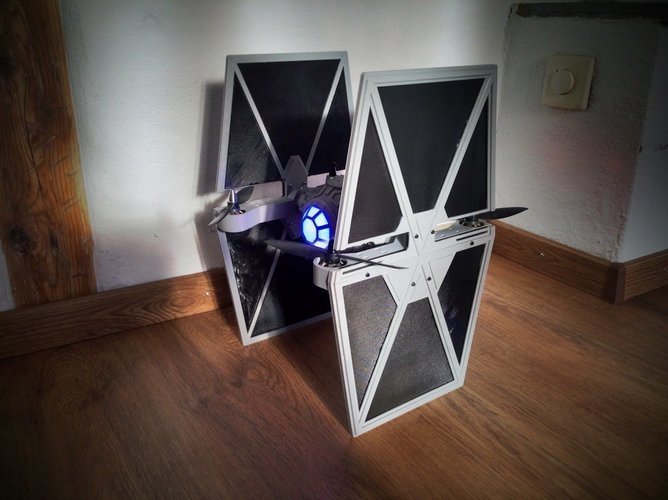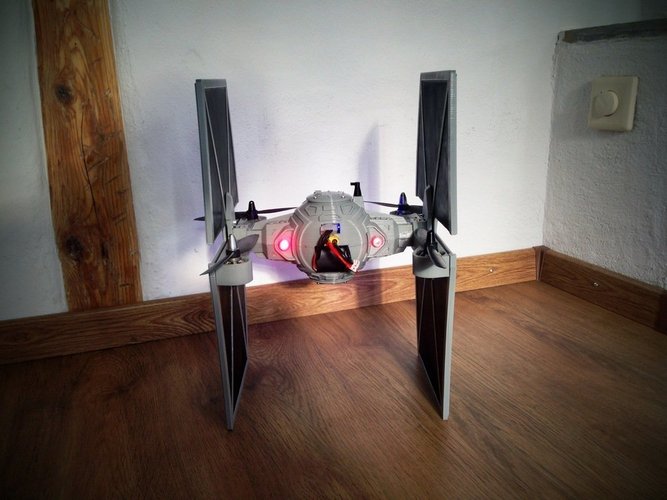 No Prints Yet

Be the first to upload a Print for this Design!
NEW VERSION AVAILABLE: https://pinshape.com/items/36248-3d-printed-starwars-tiefighter-gen2
This winter allmost everyone seems to be in the StarWars fever - so am I! On Christmas I decided to do an Imperial Tie Fighter! Like the common 250 Racer I wanted to use the same components. 
You can find a little video about the project on YouTube under the following link: https://youtu.be/QK5DBfn9214
And that's it. Here it is, my version of the Tie Fighter. In an kind of Racer-Style... 8-) 
I'm using the following stuff: 
1x CC3D with Spektrum Sat-Receiver 
4x DYS 20A 4x T-Motor 2204 
4x 6045 Bullnose Props 1x Tattu 4S 1550mAh 
some LED's 
But there is also an 1806 Version - it flies with the lighter winglets on 3S... The whole project is still in development...
EDIT 30.01.2016
Added the 3S TieBody (Koerper Oben 3S / Koerper Unten 3S). It works with an 3S 1300mAh, Flytime is about 3 Minutes with the 1806 Motors on 6". It needs the lighter 3S Winglets...
EDIT 08.06.2017
NEW VERSION AVAILABLE: https://pinshape.com/items/36248-3d-printed-starwars-tiefighter-gen2
12-FrontScheibeInlet2.STL
684 Bytes
4b-Winglet_3S_Oben.STL
131 KB
11-FrontscheibeInlet1.STL
3.01 KB
5b-Winglet_3S_Unten.STL
126 KB
5a-WingletUnten.STL
131 KB
3c-SideWing2204_6Zoll.STL
713 KB
2-KoerperUnten.STL
1.89 MB
3a-SideWing1806_5Zoll.STL
833 KB
3b-SideWing1806_6Zoll.STL
685 KB
4a-WingletOben.STL
135 KB
7-WingInlet2.STL
484 Bytes
8-WingInlet3.STL
484 Bytes
1-KoerperOben.STL
2.16 MB
Koerper Oben 3S.STL
1.84 MB
Koerper Unten 3S.STL
1.9 MB