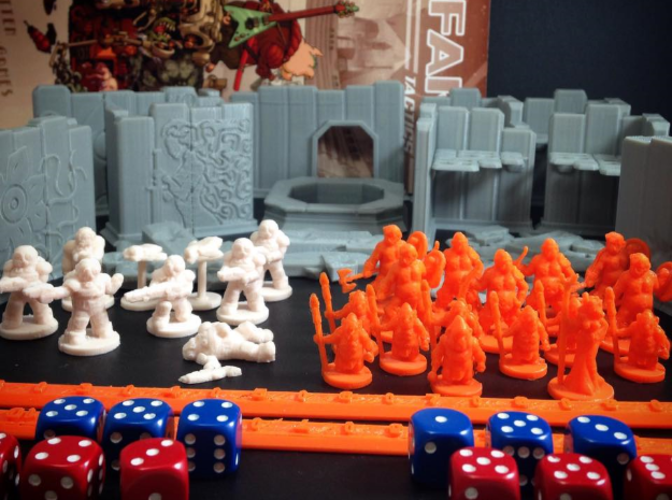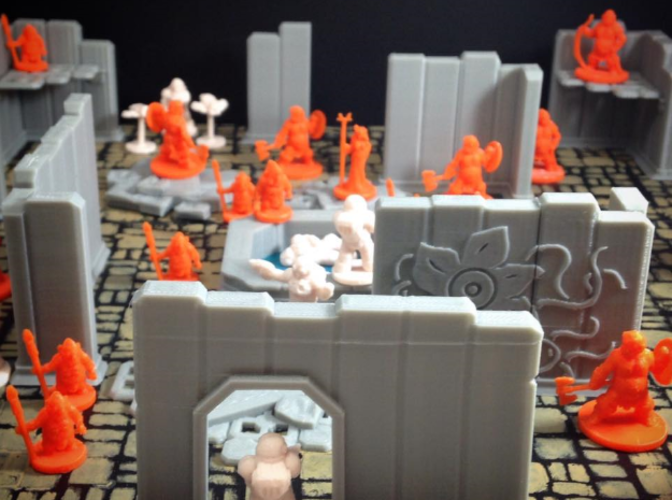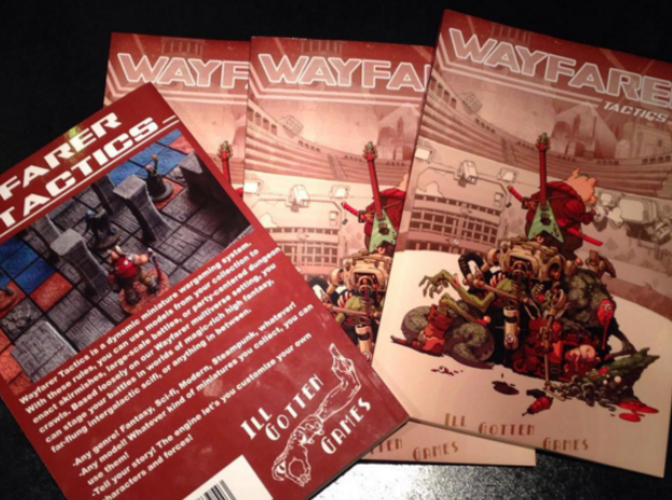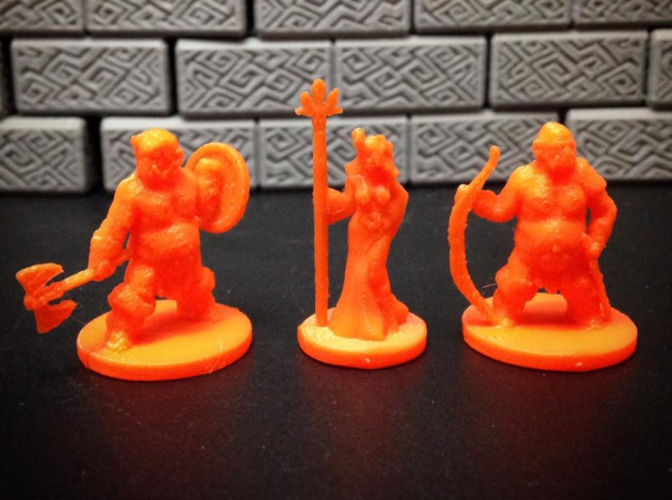 No Prints Yet

Be the first to upload a Print for this Design!
Introducing the core set for our (years in the making) tabletop miniature wargame system, Wayfarer Tactics!
Based on the vastly open Multiverse setting from our tabletop RPG, Wayfarer: Things Beyond Wonder, Wayfarer Tactics gives you a comprehensive tool set to adapt miniatures from any genre (fantasy, science fiction, modern, et cetera) at any scale and play fast, decisive battles with resolution based on our Pocket-Tactics core dice mechanics.
Wayfarer Tactics was recently successfully Kickstarted and, as promised, we've released the rules codex free and open sourced. You can download it here with the models or on our website. If you or someone you know is into tabletop miniature gaming, come check it out!
This set was designed for 18mm scale gaming, and includes special rulers (with 2-cm increments), though you can feel free to use inches or ceentimeters if you prefer. The factions included would also be easy enough to proxy with lots of 28mm miniatures that are available out there. For this core set, you'll need 6 red dice, 6 blue dice, a couple of white dice, two decks of playing cards, and you'll want to print: Sorceress x1, Hobgoblin Brute x4, Hobgoblin Archer x3, Goblin Wretch x7, Goblin Warlock x1, Freespace Merc Captain x1, Freespace Merc Technician x1, Freespace Merc Heavy Support x1, Freespace Merc Trooper x3, Spotter Drone x2, Trooper Casualty x1, Measuring Stick x2, Ruined Wall A x1, Ruined Wall B x1, Ruined Wall C x1, Ruined Wall D x1, Ruined Wall E x1, Well x1, Rubble Pile A x2, Rubble Pile B x2, and Ruined Wall Corner and Corner Upper Floor x4 each.
We've set up a Patreon page for anyone who's interested to help fund us so we can keep making free and open sourced games like Pocket-Tactics, Wayfarer Tactics. and others, not to mention the growing catalog of gaming miniatures that you can use for whatever you want! (Psst... we take requests and commissions...)
Enjoy!
Starter Booklet.pdf
1.24 MB
MercTrooper_Split.stl
28.9 MB
Wayfarer Tactics Codex.pdf
8.09 MB
MercCaptain_Split.stl
34.6 MB
HobgoblinWarriorSplit.stl
36.1 MB
HobgoblinWarrior.stl
31.6 MB
HobgoblinArcherSplit.stl
32.7 MB
HobgoblinArcher.stl
28.8 MB
GoblinWarlockSplit.stl
32.3 MB
18mmMeasureSticks.stl
1.58 MB
CornerUpperFloor.stl
462 KB
GoblinWrtetch.stl
22.4 MB
MercHeavy_Split.stl
38.5 MB
RuinedWallCorner.stl
153 KB
TrooperTechSplit.stl
27 MB
TrooperCasualty.stl
27.7 MB
GoblinWretchSplit.stl
27 MB
SorceressSplit.stl
26.4 MB