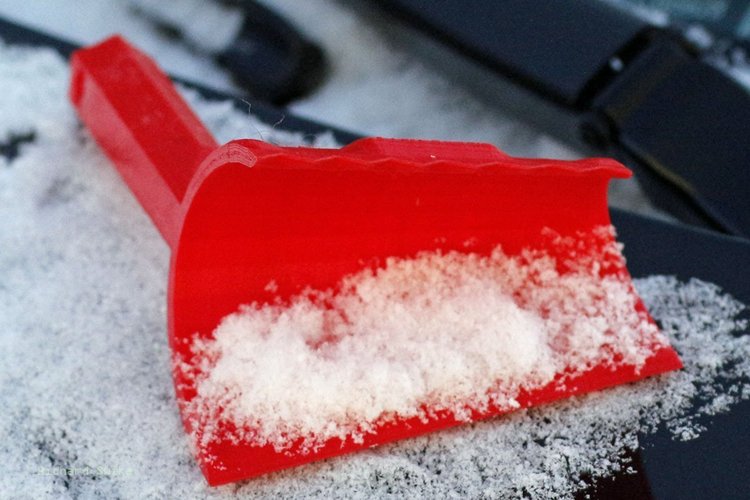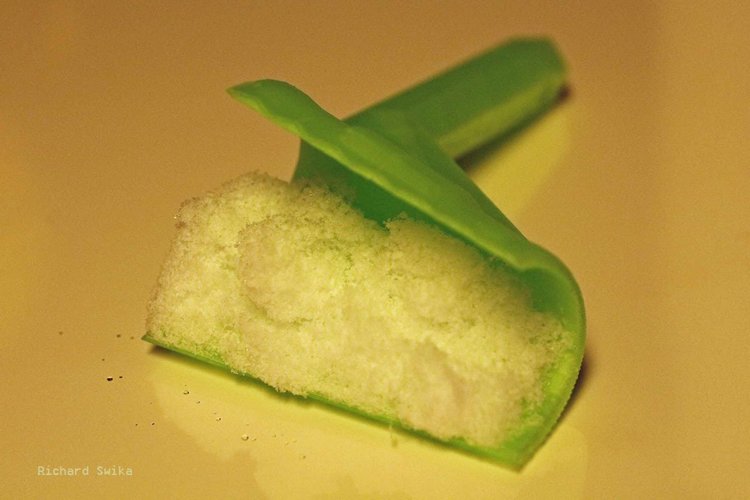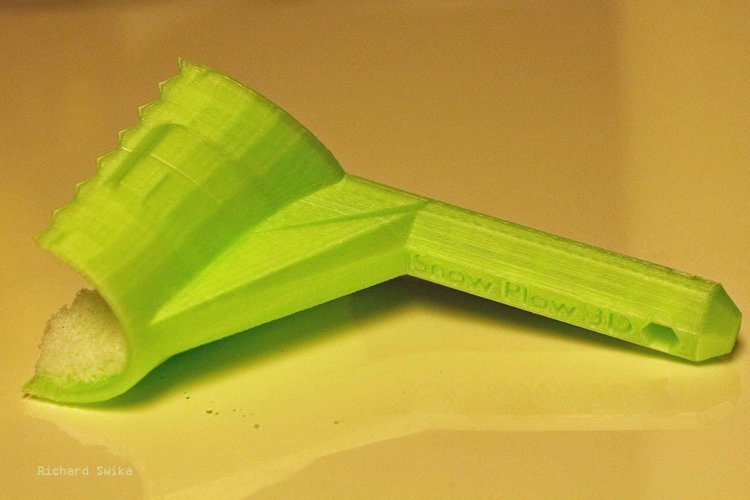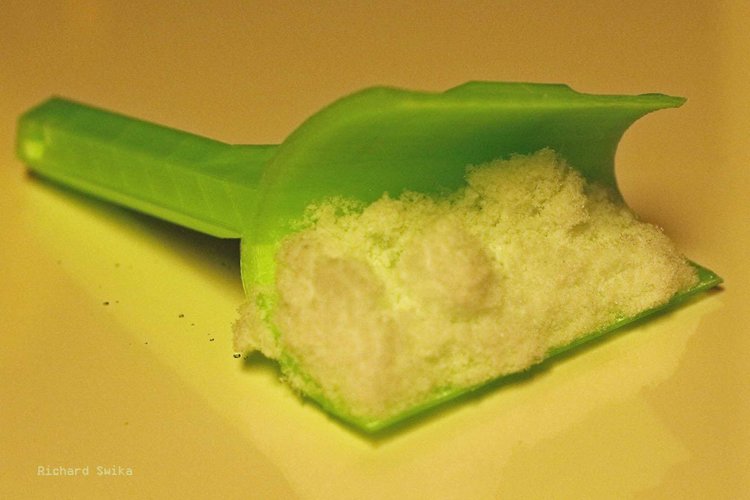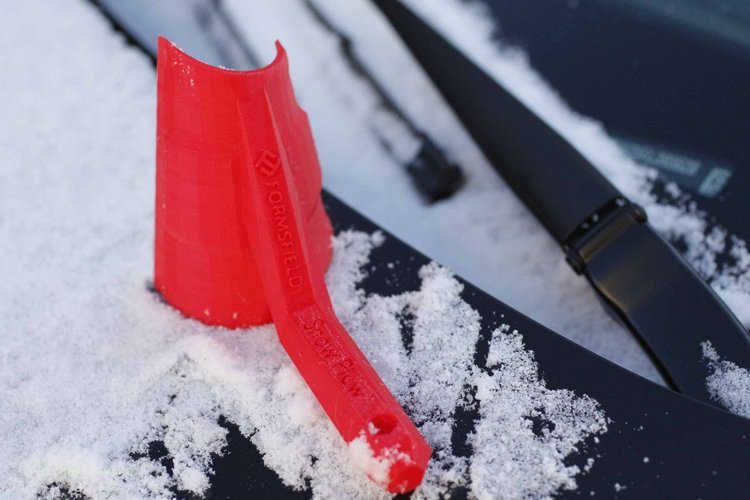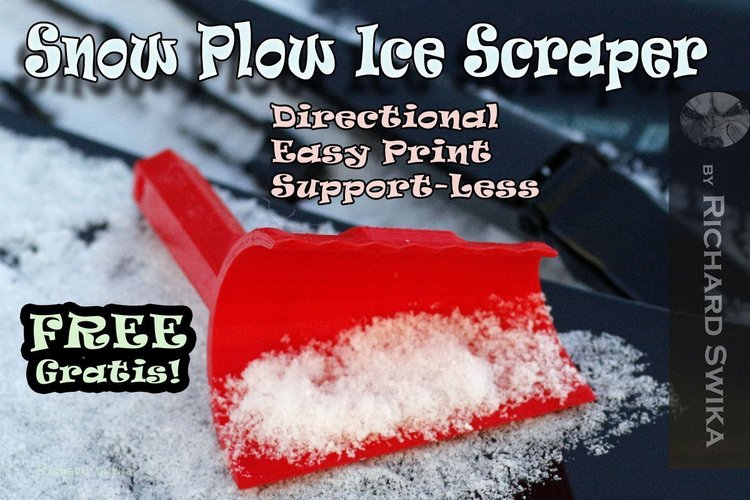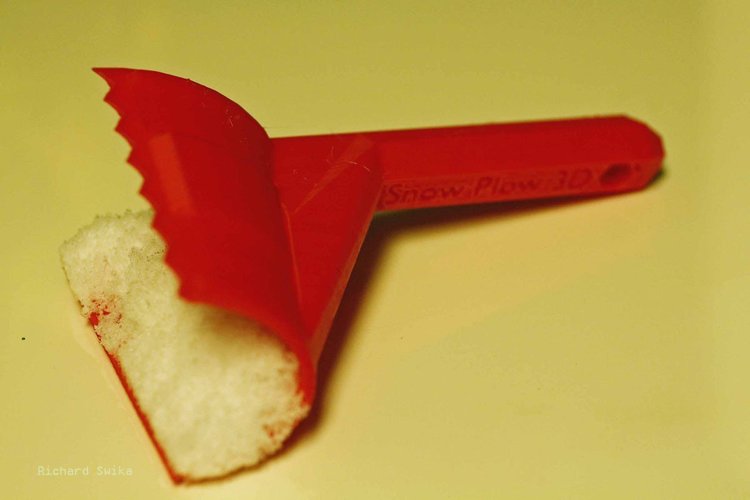 UPDATE: Now includes beefy 3/4" threaded version, with poll extension and handle; also fits standard 3/4" broom handles. Each extension adds about 170mm (6.7") to the handle length. (Fits the broom handles I have around the house, I know there are other sizes in some areas.)
Most ice scrapers are the same. They do the job, but leave ice and snow all over your car. The SNOW PLOW 3D printed ice scraper is different. It's made so you can direct debris off your vehicle while you are cleaning the windshield. Working much like a full size snow plow, the blade scoops and directs loose snow and ice away from your vehicle. Unlike ordinary ice scrapers, the SNOW PLOW has two edges, a flat sharp edge for getting down to the glass, and a serrated edge for breaking up ice that works. Common sense and now laws, in the US, require drivers to fully remove ice and snow from their vehicles before heading out onto the road. Don't cause an accident or get a ticket...use the SNOW PLOW! 
Also a fun toy for kids to play with by plowing their own roads in the snow. 
The SNOW PLOW is designed to be 3D printed, with ribs for strength, and orientated not to delaminate, like typical 3D printed scrapers do. It prints strong without any support, so there's no waste. It prints fast and comes off the build plate ready to use. 
PRINTING 
It is important to use a fresh quality filament, since strength is important. 0.2mm 30% infill 5 perimeters. Tested in ABS, PLA and PET+ with these settings, resulting in a strong and usable tool.
NOTE: Threaded version required support.
Snow_Plow_ricswika.stl
2.25 MB
PollExtension_Handle.stl
335 KB
PollExtension_Segment.stl
485 KB
SnowPlowScraper_Female.stl
567 KB