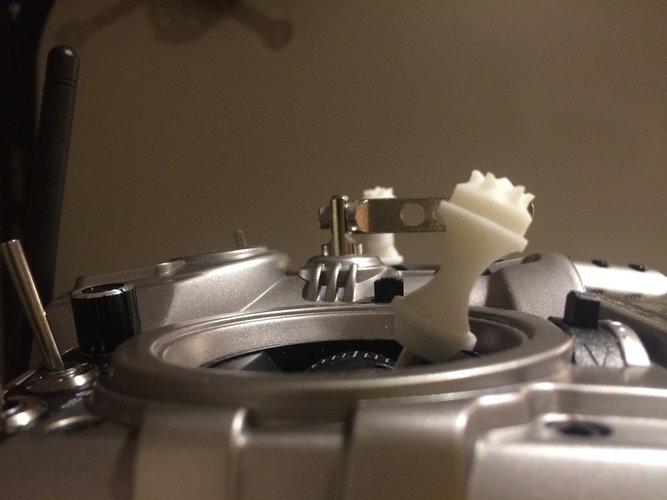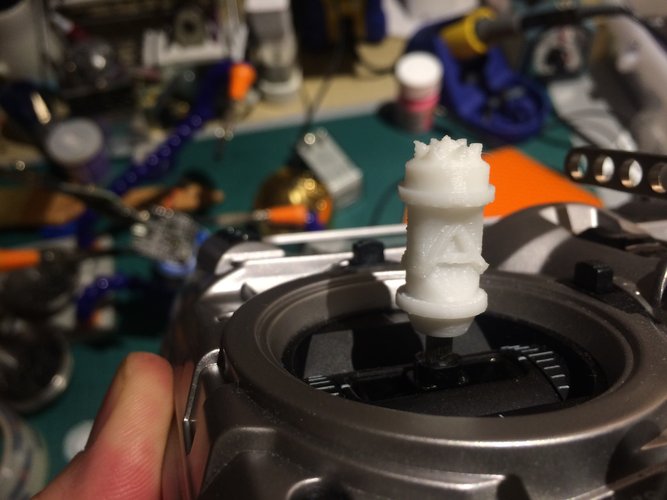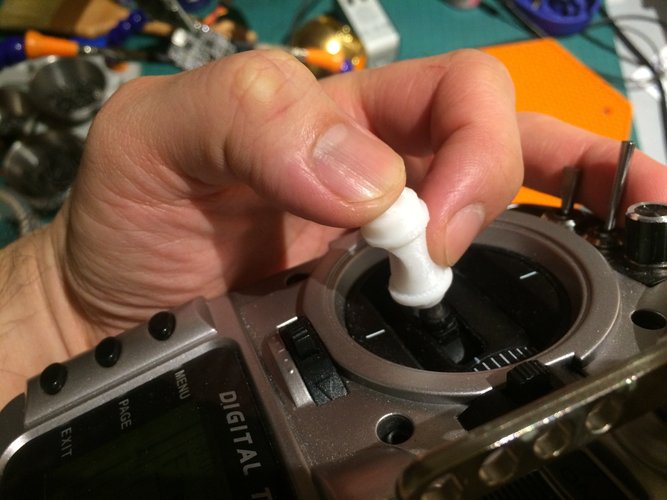 The stock sticks on a radio (both the DX8 and Taranis) don't cut it for me. The biggest problem I have with them is that they are too thin and don't grip on my thumb and index finger. There are two types of pilots: thumbers and pinchers. I have been both, and the stock sticks don't help either of these styles of flying. There is definately room for improvement.
The AG Thumb Sticks grip your thumb, and the index finger rolls nicely in the groove. Once you try them, your race lap times will be faster. Highly recommended upgrade to your original sticks.
I have personally tested them on a Taranis, DX8 and DX9
You can choose either the plain sticks ("AG Thumb Stick_noLOGO") or the one with the letter "A" logo ("AG Thumb Stick_withLOGO"). The plain version feels smoother on the finger tip, but the LOGO version provides better grip.
I like both versions. For my flying style, I used the plain stick on the left (throttle) stick. And I used the LOGO stick on the right (cyclic) stick.
UPDATE:
People asked me for a shorter version than the original ones I uploaded. So I've uploaded another STL file called "AG Thumb Stick_shortversion". It's good for pilots who prefer a longer throw. Shorter sticks gives you less sensitive movement... and longer sticks makes it more agile. For FPV racing, I prefer to be able to cover the full range of stick movement quickly and with ease (I find loosening the gimbals so there is less tension helps too) that's why I prefer the original length of AG Thumb Sticks. (the original length also gives a more comfortable space for your index finger)
Where I do prefer this shorter version is when you fly with just your thumbs. I still fly helicopters this way, and find the shorter version is much better for this type of flying.
AG Thumb Stick_shortversion.stl
2.42 MB
AG Thumb Stick_Bottom Collar.stl
396 KB
AG Thumb Stick_withLOGO.stl
2.05 MB
AG Thumb Stick_noLOGO.stl
1.74 MB