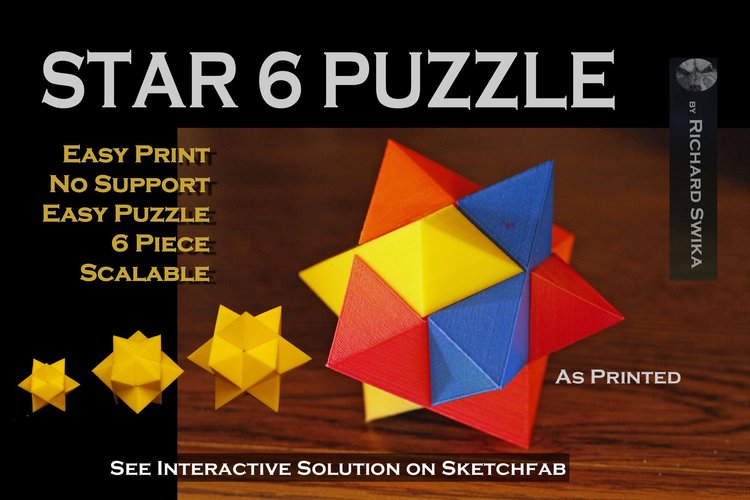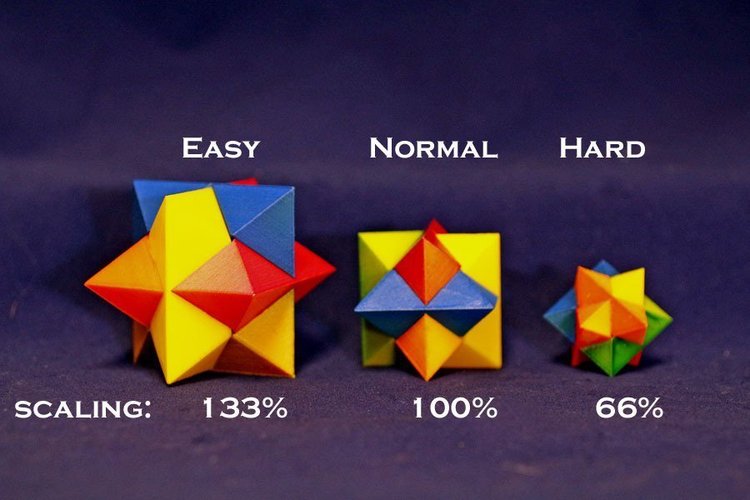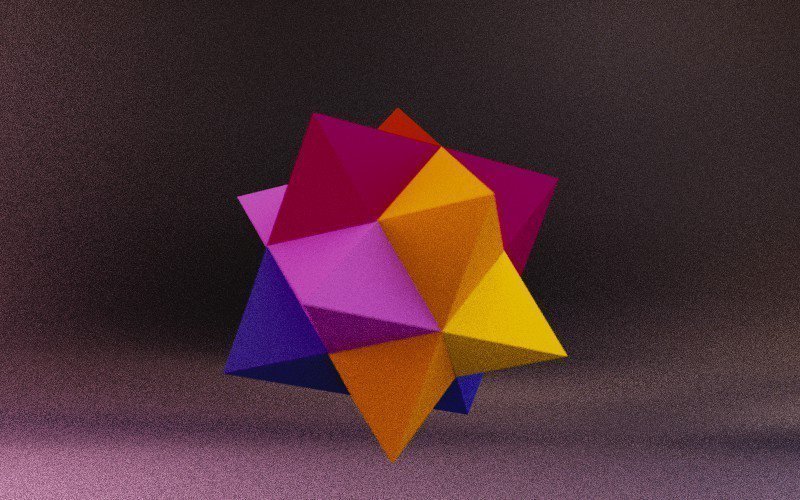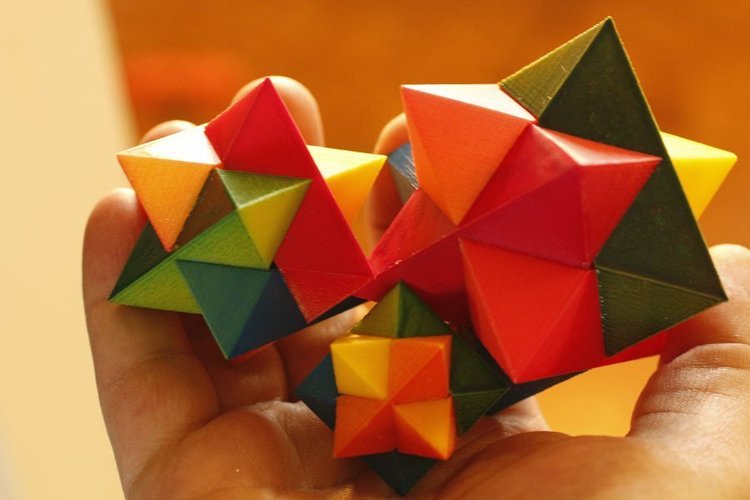 No Prints Yet

Be the first to upload a Print for this Design!
A simple 6 piece puzzle making a faceted 3D star shape. Easy to print without support. A difficulty of only about 2 out of 10 to solve, however surprisingly beautiful when assembled. Demonstrates the precision of 3D printing by making a tight and void free solid rivaling anything that could ever be hand made from wood. Small enough to print with filament scraps and free samples in a mix of colors.
Scalable – easier to handle and solve when made larger, more fun when made smaller (IMHO). Complete puzzle prints in under 40 minutes [on my printer] at the supplied scale and costs about $0.5 in material.
Instructions
I've provided the puzzle as a complete build plate with all the parts needed to make one complete puzzle. I've also provided each piece as a separate file so you can print in many colors using all those scraps and free samples you have laying around, before they go bad. In this case, to make 1 puzzle, print 1 copy of piece 1 (no cuts), 2 copies of piece 2 (3 cuts), and 3 copies of piece 3 (2 cuts). Scale for the difficulty level as explained below. Your choice.
IMPORTANT: Scale 133% (large puzzle in photos) for a relatively easy puzzle, simply because it will be easier to handle and will stay together under its own weight when partially assembled, where the smaller ones may not stay together when partially assembled and take more precision just to handle; scale at 66% (small puzzle in photos) for a harder puzzle. Print as supplied for an average difficulty puzzle (middle puzzle in photos).
Print at 0.2 mm, no support, 10% in-fill for the larger size, and 15 to 20% for the smaller sizes. I also used 4 perimeters and 4 layers top and bottom for strength. I've noticed a difference in the amount of in-fill required based on the quality of the filament, with better quality filament requiring less in-fill. So ultimately, experiment, these are just starting points.
Solution
View animated solution from any angle here (SOILER ALERT!): https://sketchfab.com/models/26dbe78d82df4d0aab5a0...