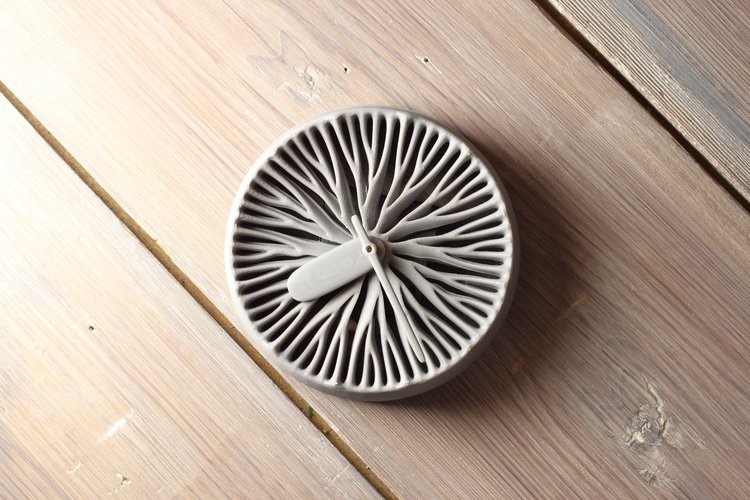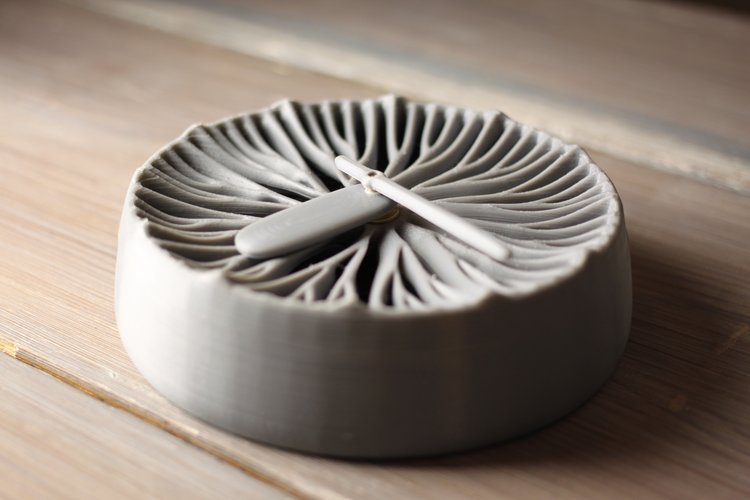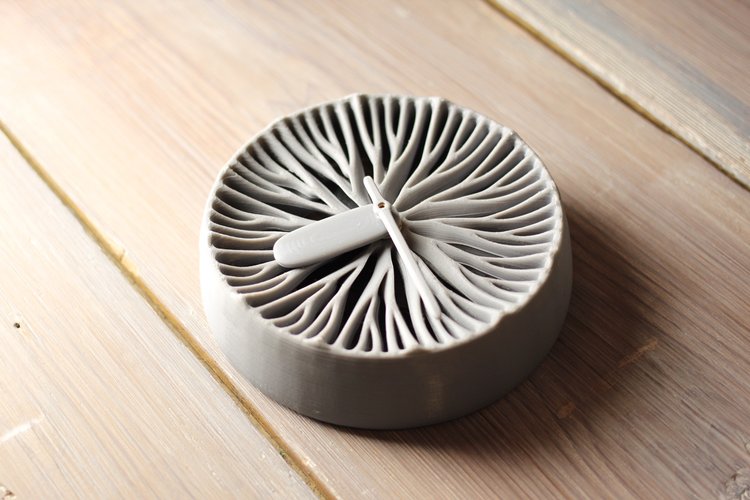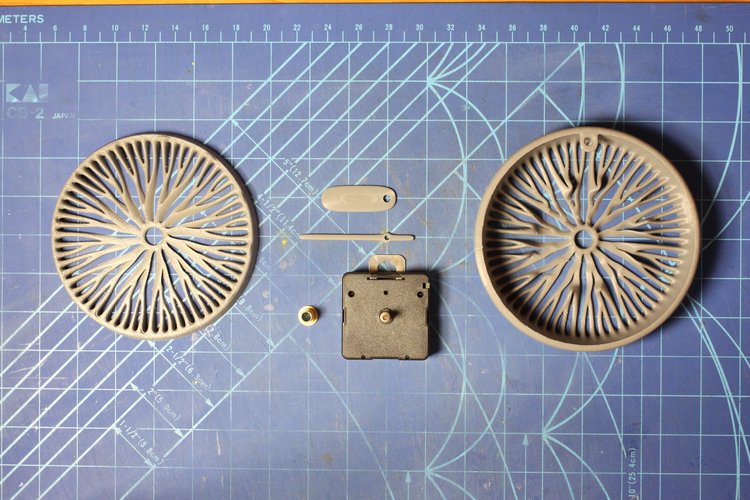 Shroom-clock has taken its inspiration from the forest. It's like looking under the hood of a mushroom. Look closer and you'll be surprised. 
This clock contains 4 separate pieces (2 clock parts + hour handle + minute handle) and all can be printed without support construction/material. It's good idea to print or paint the hour & minute handles with different color than clock itself.
How to assemble? Watch the video (link above) + 2 details that are missing on the video 1. Rather glue 2 clock pieces together (not necessary) 2. Add regular AA battery into clock movement to get it running ;) Here's a links where you can buy the clock movement for example (you can check also from you local hobby shop): (US) http://www.ebay.com/itm/UTS-Quartz-High-Torque-Cl... (EU) http://www.ebay.com/itm/QUARTZ-UTS-HIGH-TORQUE-CL...
Shroom-pointer-minute-3.stl
479 KB
Shroom-o-clock-3A.stl
11 MB
Shroom-o-clock-3B.stl
14 MB
Shroom-pointer-hour-3.stl
555 KB