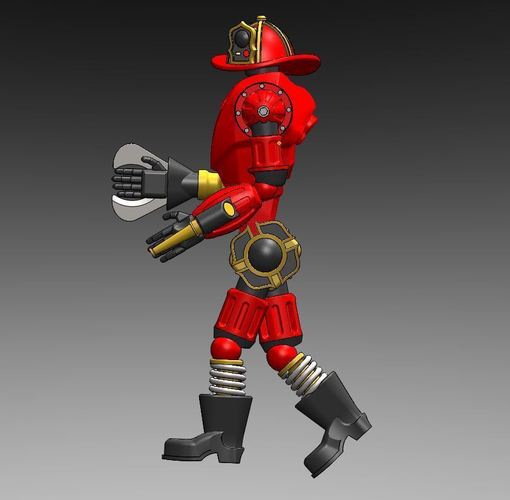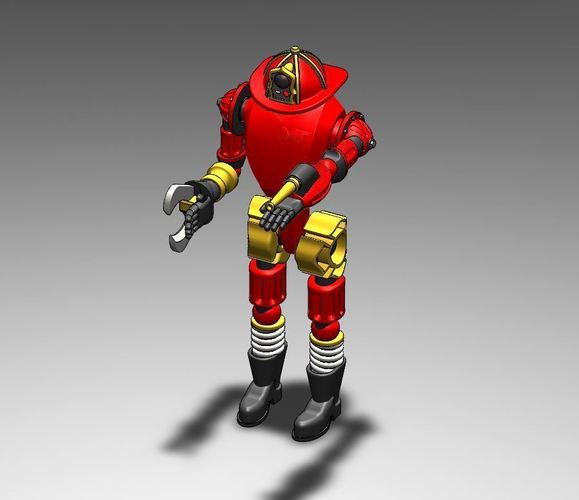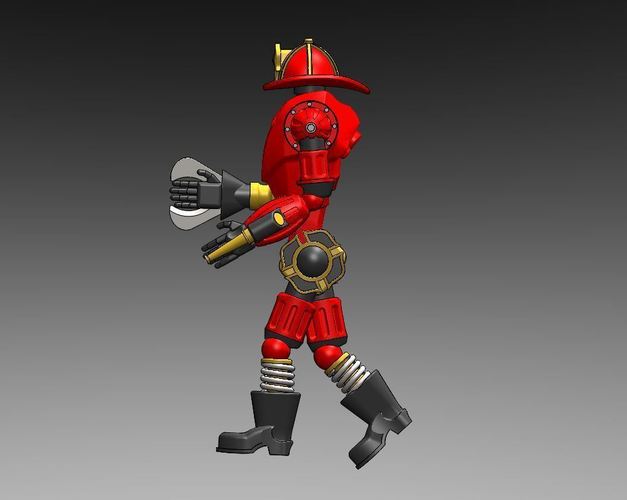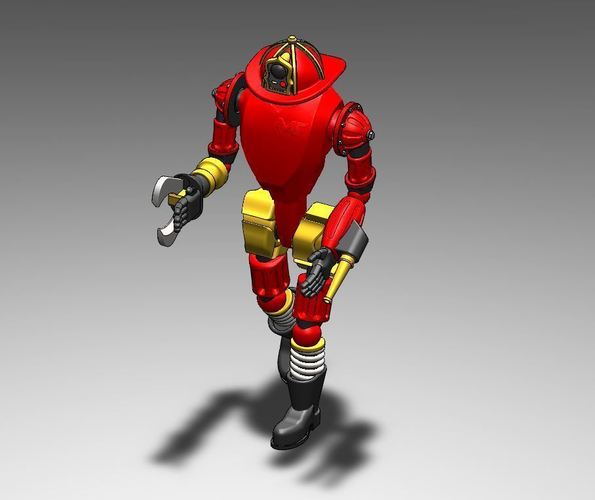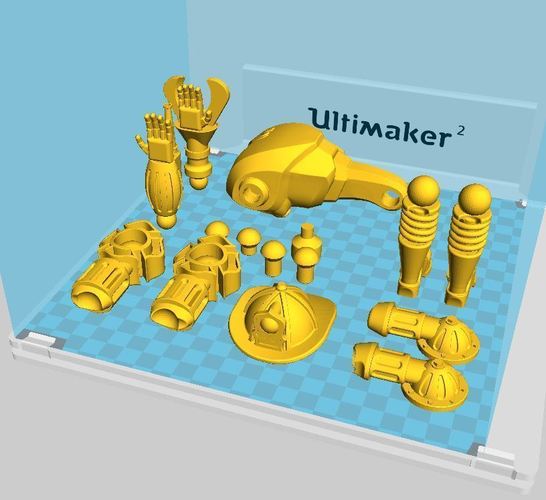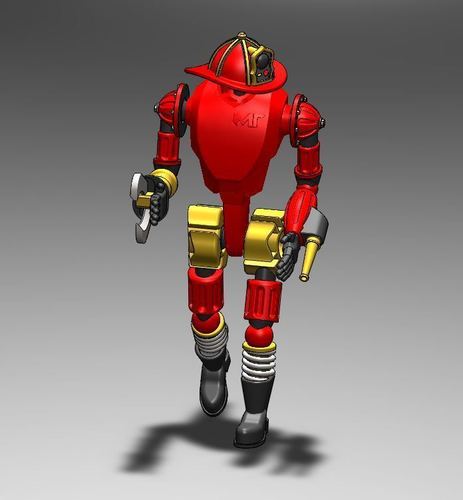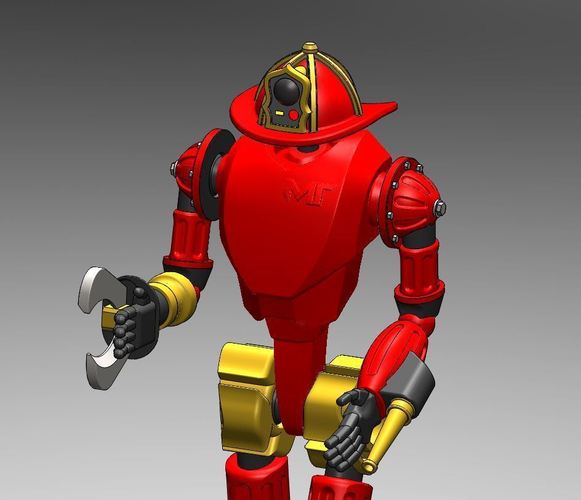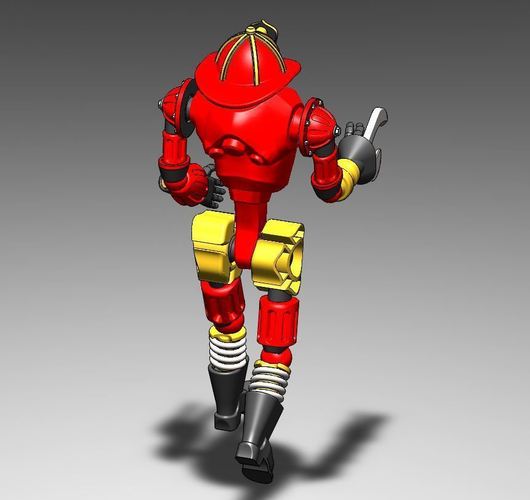 No Prints Yet

Be the first to upload a Print for this Design!
Who is C.H.I.E.F.?
When Remix of the MakerTron came to me for help I really wanted to make sure that I created a design that he could be proud of. I worked closely with Remix throughout the redesign of this MakerTron. His only request was that I make a MakerTron that could help the people that were helping to save his species from extinction.  During his visit to earth, Remix had been learning about us. I noticed as I was brainstorming that he seemed to be very intrigued by our obsession with superheros. This nearly swayed me to create BatMakerTron, SuperMakerTron, or HULK MakeSMASHTron! But then it quickly became obvious to me what needed to happen. I told Remix about the real life heroes we have on Earth. I told him about policemen, the armed services and the firemen. I told him about people that risk their lives every day, so that we can live in peace and comfort. Just as Remix risked his existence to save the last remaining C.O.R.E.s of his people, C.H.I.E.F will help to save human and MakerTron alike. The MakerTron before your eyes is more than just a friendly robot. This MakerTron is a hero!
C.H.I.E.F. is equipped with the jaws of life to cut away the wreckage of burning vehicles to free people trapped inside. He has a fire-hose nozzle attached to his left arm, as well as the hefty metal frame that allows him to single-handedly replace an entire team of fireman at the hydrant.  The coil-over shocks in his legs allow him to jump from a five story window of a burning building with a person in his arms. He is equipped with ham radio, GPS, infrared sensors, thermal imaging array, and life detection sensor technology (a contribution from Remix). His large humanoid hands allow him to carefully cradle a human being while he runs through the flames of disaster. All of his components are made from a heat resistant nickel-based alloy clad with tungsten, lending his componentry a melting point of over 6,000 degrees Fahrenheit! This is the bionic hero you want on your side in the face of impending doom!
Print Settings
It is often hard to suggest print settings when you have no idea what machine the people you are trying to help have at their disposal. That being said, if I were to print C.H.I.E.F. at work (which is unfortunately forbidden) I would use  the following settings.
 Layer Height: 0.1mm
Shell Thickness: 0.8mm
Bottom/Top Thickness: 0.8
Fill Density: 20%
Print Speed: 50 mm/s
This is for an Ultimaker 2 printer. I like to use PLA (we use Gizmo Dorks Filament) and a Nozzle temperature of 210 deg C. For this model I would use touching buildplate support type (The springs in the legs may need support everywhere). You may want to lower the lower arms into the buildplate a bit since they are spherical on the bottom.  
P.S. The core was not designed by me. It is from the MakerTron Design Contest. I downloaded the file and uploaded it with the model, so you don't have to search for it when printing. Thanks to Mold3D and pinshape for putting together this awesome contest!!!
CHIEF - LEG PINS X2.STL
212 KB
CHIEF - LOWER LEFT ARM.STL
3.15 MB
CHIEF - ARM PINS X2.STL
193 KB
CHIEF - UPPER RIGHT ARM.STL
2.41 MB
CHIEF - LOWER RIGHT ARM.STL
1.72 MB
CHIEF - UPPER RIGHT LEG.STL
2.52 MB
CHIEF - LOWER RIGHT LEG.STL
1.7 MB
CHIEF - LOWER LEFT LEG.STL
1.7 MB
CHIEF - UPPER LEFT LEG.STL
2.53 MB
CHIEF - UPPER LEFT ARM.STL
2.4 MB
CHIEF - HEAD PIN.STL
195 KB