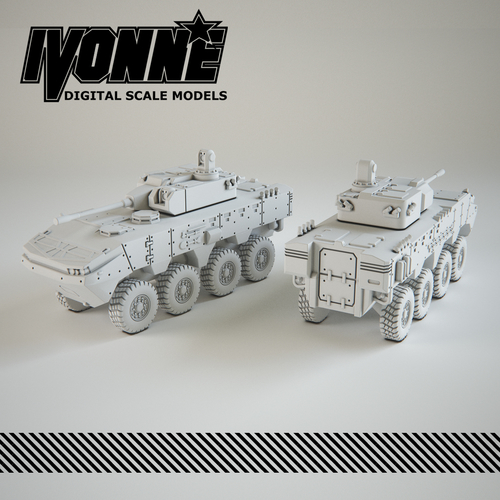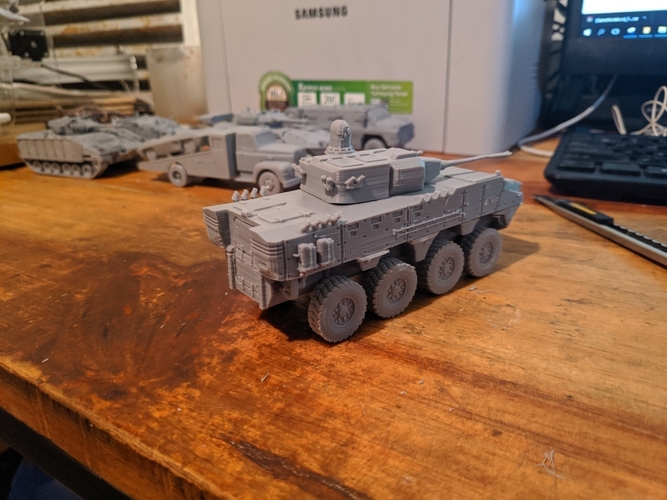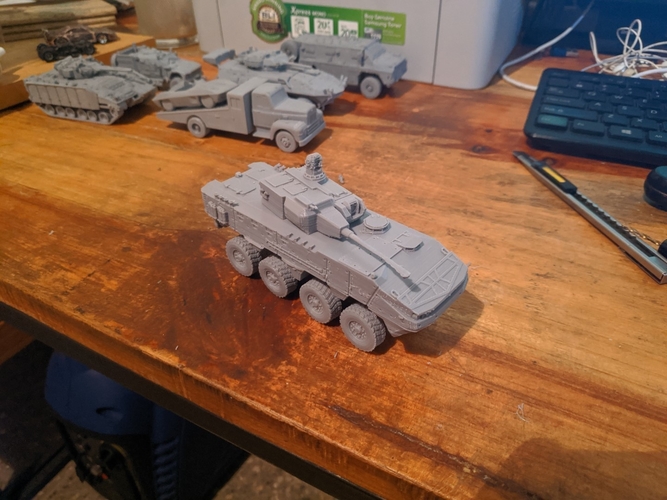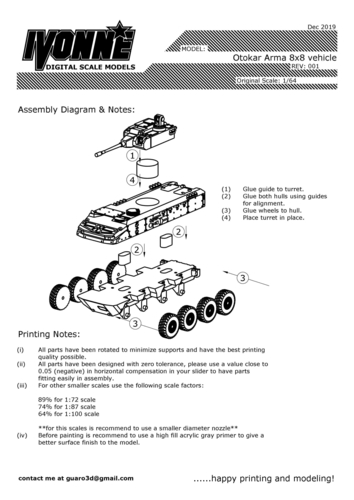 No Prints Yet

Be the first to upload a Print for this Design!
This is a 1/64 (scalable to other scales) scale model of the Arma 8x8 amphibious wheeled armoured combat vehicle family designed and developed by Otokar. The vehicle is a modular multi-wheel configurable with high level of ballistic and mine protection due to its high hardness monocoque steel hull.
Note: This design is protected under International Law through a "BY-NC-ND: Attribution - non-commercial -no derivatives" Creative Commons License. That means that purchasers cannot distribute or sell, neither the digital design nor the printed items made from the design. Buying this design gives you a non-exclusive agreement to print it in your own printer and for your own use, as given by the license.
The CC License is the default copyright for this design, UNLESS you have a separate business or commercial agreement with me, the copyright author of the design. Contact me at: [email protected]
www.guaro3d.com
Otokar 8x8 1 64_Otokar 8x8 1 64 v3_Right Wheel (2)_.stl
576 KB
Otokar 8x8 1 64_Otokar 8x8 1 64 v3_Right Wheel_.stl
576 KB
Otokar 8x8 1 64_Otokar 8x8 1 64 v3_Turret Guide_.stl
11 KB
Otokar 8x8 1 64_Otokar 8x8 1 64 v3_Upper Hull_.stl
2.04 MB
Otokar 8x8 1 64_Otokar 8x8 1 64 v3_Right Wheel (1)_.stl
576 KB
Otokar 8x8 1 64_Otokar 8x8 1 64 v3_Left Wheel (3)_.stl
576 KB
Otokar 8x8 1 64_Otokar 8x8 1 64 v3_Bottom Hull_.stl
494 KB
Otokar 8x8 1 64_Otokar 8x8 1 64 v3_Guide (1)_.stl
6.92 KB
Otokar 8x8 1 64_Otokar 8x8 1 64 v3_Left Wheel (1)_.stl
576 KB
Otokar 8x8 1 64_Otokar 8x8 1 64 v3_Left Wheel (2)_.stl
576 KB
Otokar 8x8 1 64_Otokar 8x8 1 64 v3_Guide_.stl
6.92 KB
Otokar 8x8 1 64_Otokar 8x8 1 64 v3_Left Wheel_.stl
576 KB
Otokar 8x8 1 64_Otokar 8x8 1 64 v3_Right Wheel (3)_.stl
576 KB
Otokar 8x8 1 64_Otokar 8x8 1 64 v3_Turret_.stl
340 KB