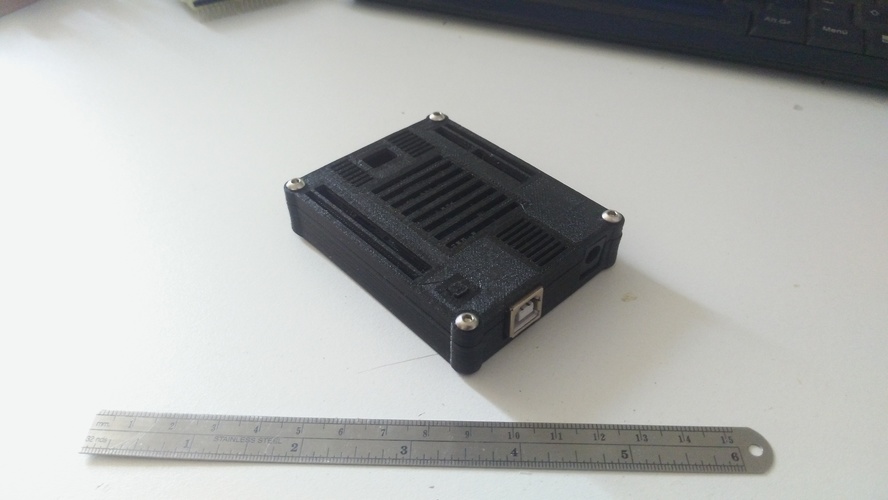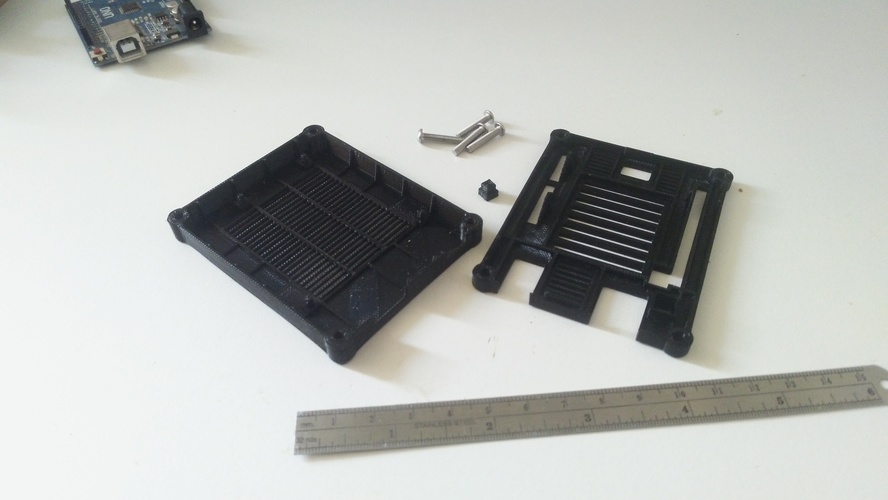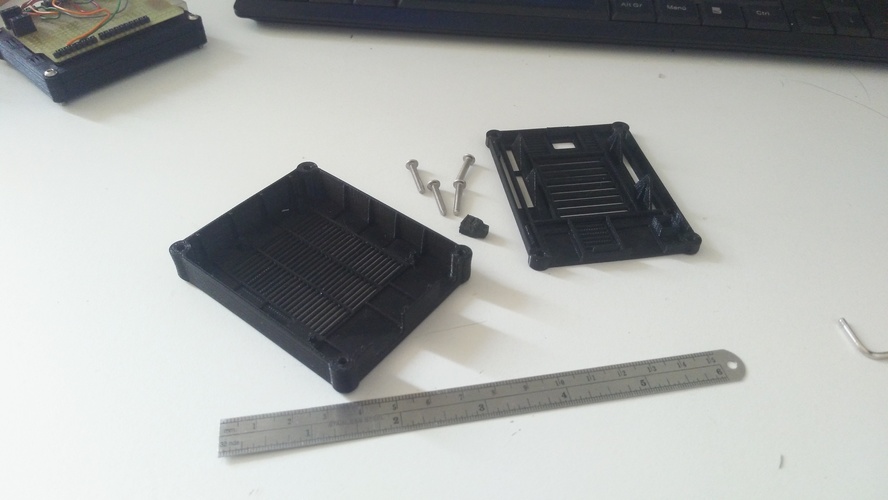 Follow me on Instagram: @guaro3D
This is a case for the Arduino UNO DIP version. This case will protect your arduino and will also let you connect the shields with long legs and have access to the arduino reset button. The case have been designed trying to save as much material possible. You will need 4 x M3x16mm screws to close the case. After closing the arduino will fit solid on the case.
Its a easy print, at 0.2mm layers with a 0.4 nozzle is a quik print too.
Greetings
UNO Case Reset Button.stl
2.23 KB
UNO Case Button.stl
145 KB