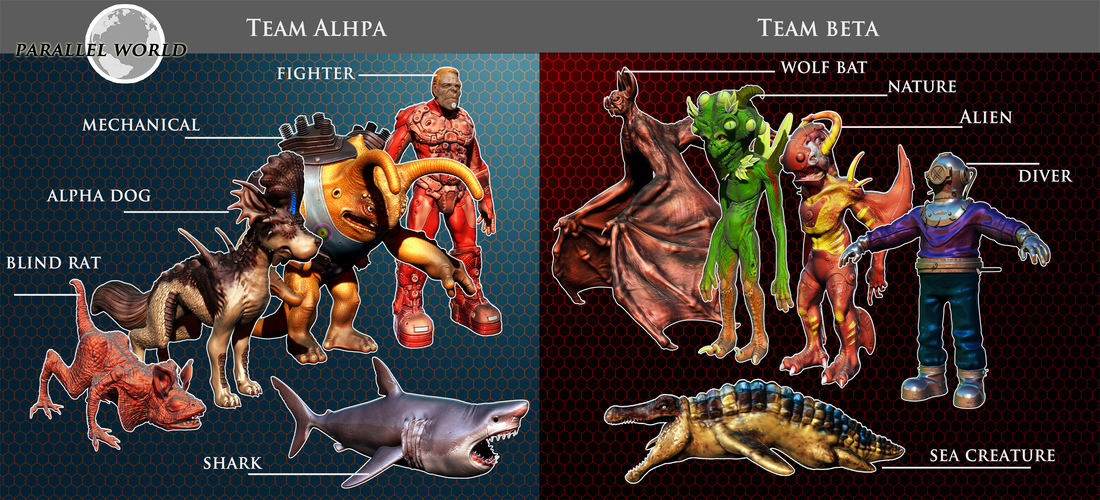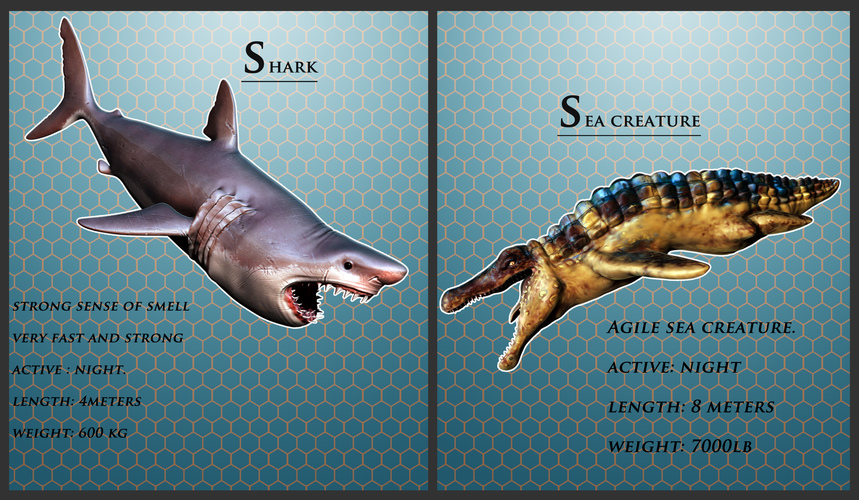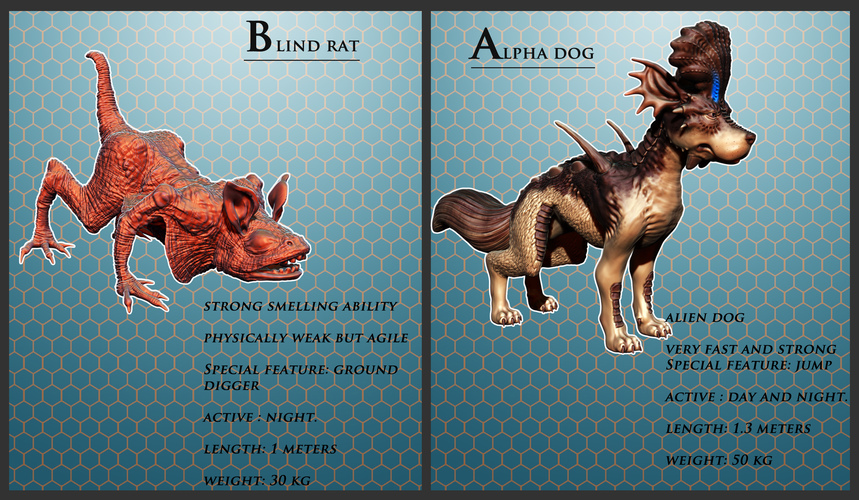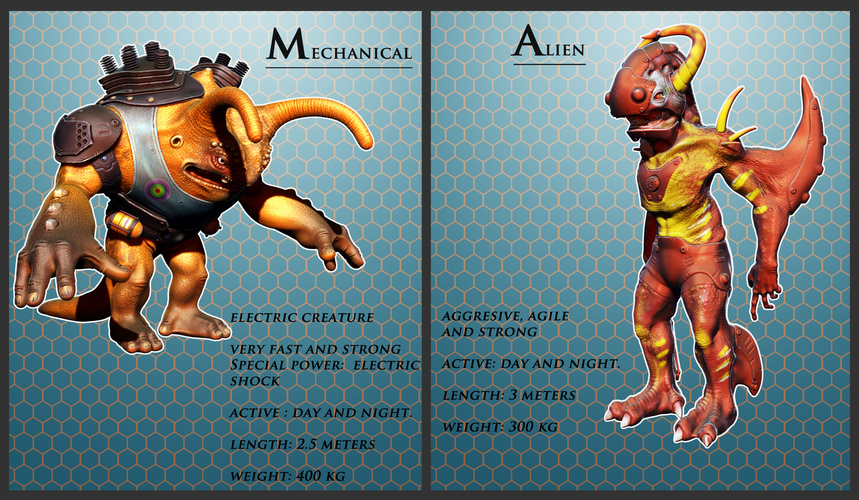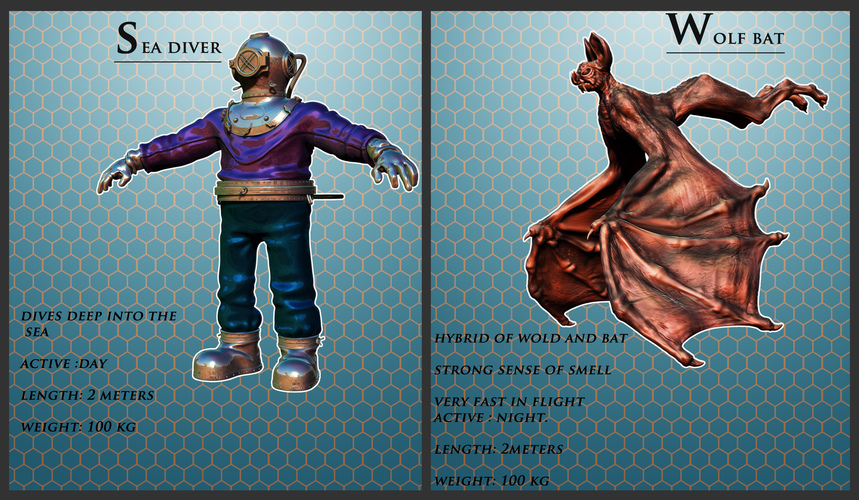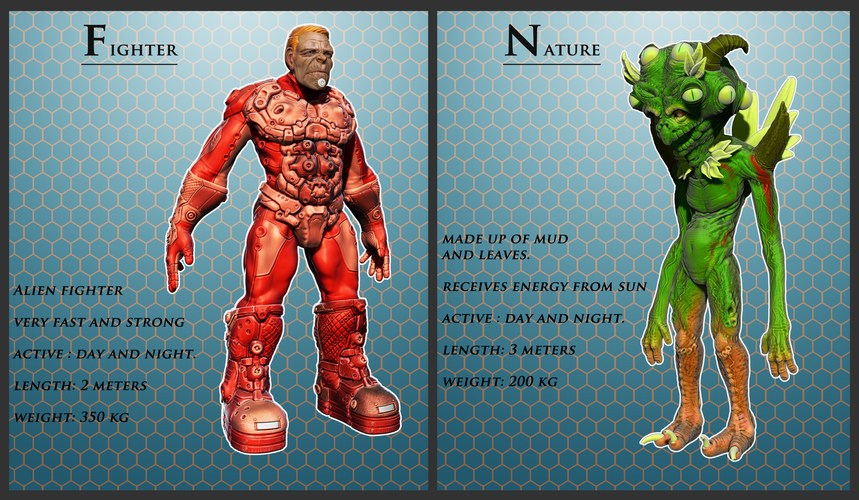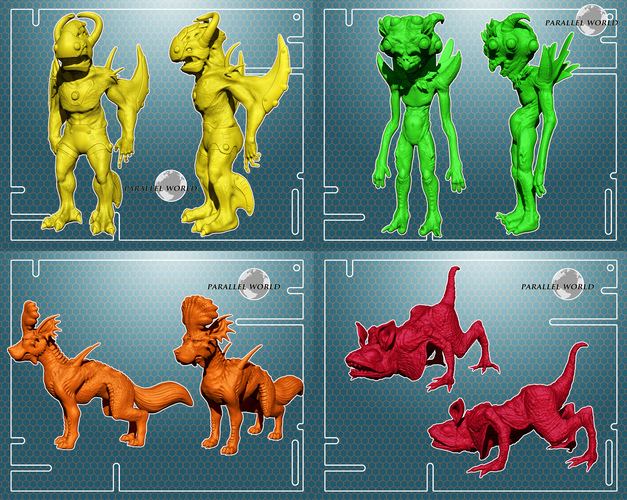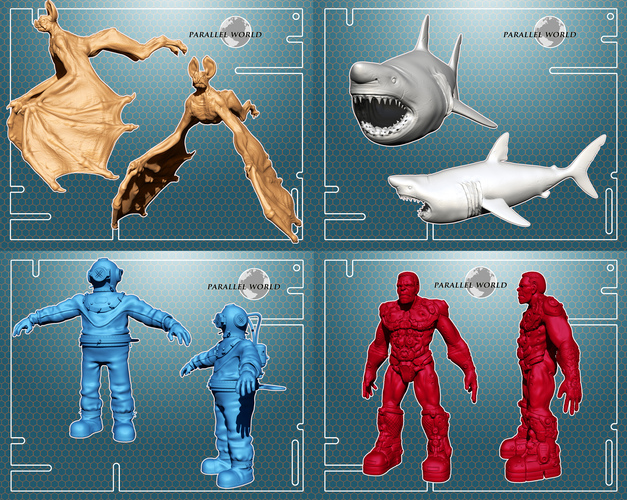 No Prints Yet

Be the first to upload a Print for this Design!
Parallel World-Set of 10 Characters
Its a strange world with different form of life. Fights are common and a form of survival. They fight alone or in a team. Forming a team provides more opportunity for success.
Choose Team Alpha A/Team Alpha B or form one of your own. Every individual has different strength and ability. Choose a proper balanced team to knock out the other. Create a world of your own.
Decide your own colour for the characters.
set_03.zip/mechanical2.obj
15.1 MB
set_03.zip/alien2.obj
14.3 MB
set_01.zip/diver.obj
12 MB
set_02.zip/shark.obj
8.74 MB
set_03.zip/fighter2.obj
7.7 MB
set_01.zip/alphadog.obj
8.68 MB
set_01.zip/blindrat.obj
4.39 MB
set_02.zip/seamonster.obj
3.59 MB
set_02.zip/wolfbat.obj
17 MB
set_02.zip/nature.obj
18.8 MB
set_02.zip/seamonster.mtl
342 Bytes
set_03.zip/alien2.mtl
342 Bytes
set_03.zip/fighter2.mtl
342 Bytes
set_03.zip/mechanical2.mtl
342 Bytes
set_02.zip/nature.mtl
342 Bytes
set_02.zip/shark.mtl
342 Bytes
set_02.zip/wolfbat.mtl
342 Bytes
set_01.zip/alphadog.mtl
342 Bytes
set_01.zip/blindrat.mtl
342 Bytes
set_01.zip/diver.mtl
342 Bytes