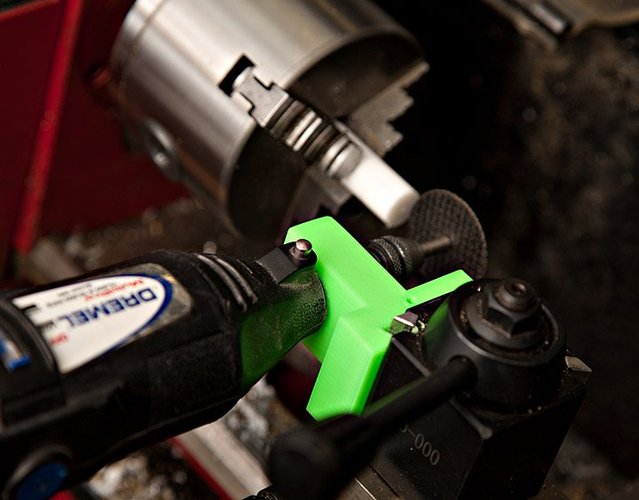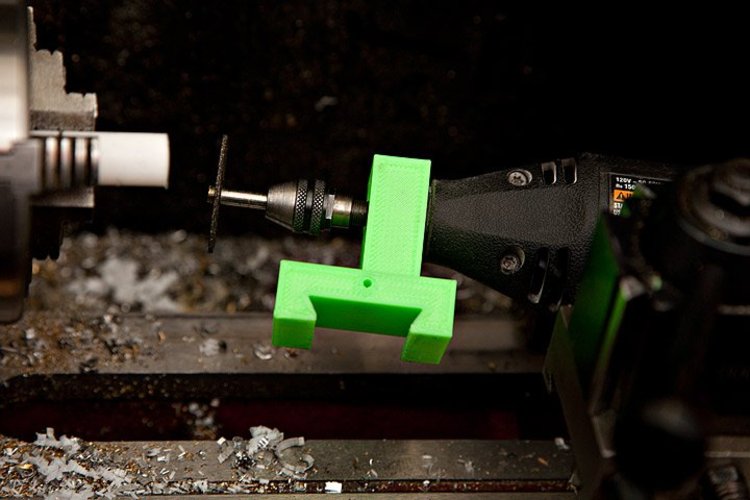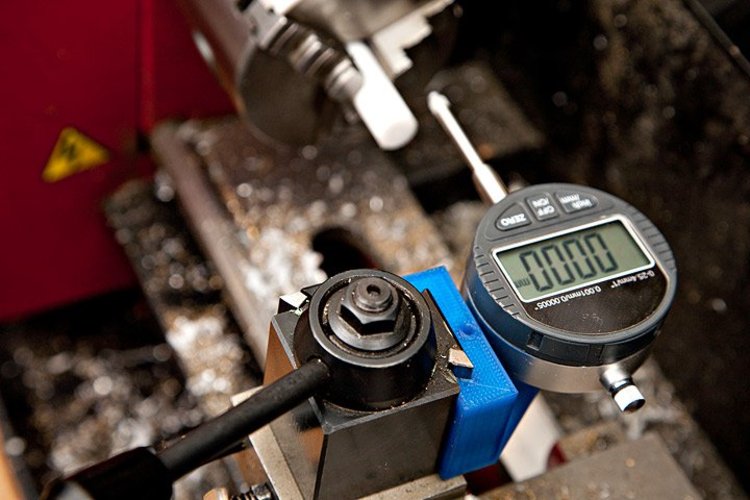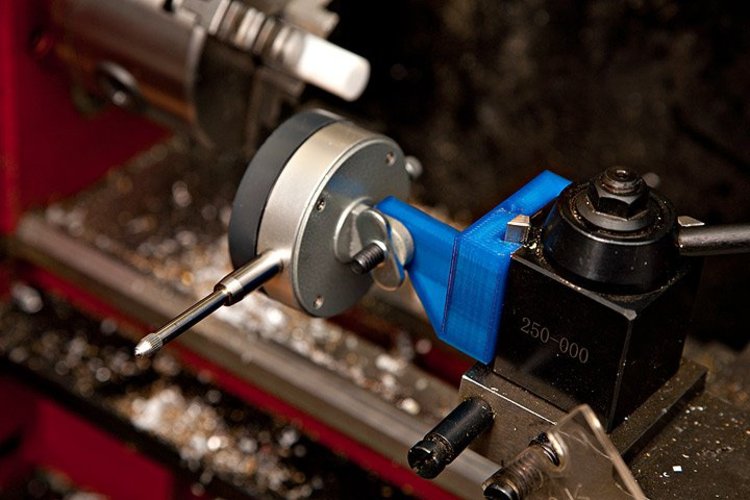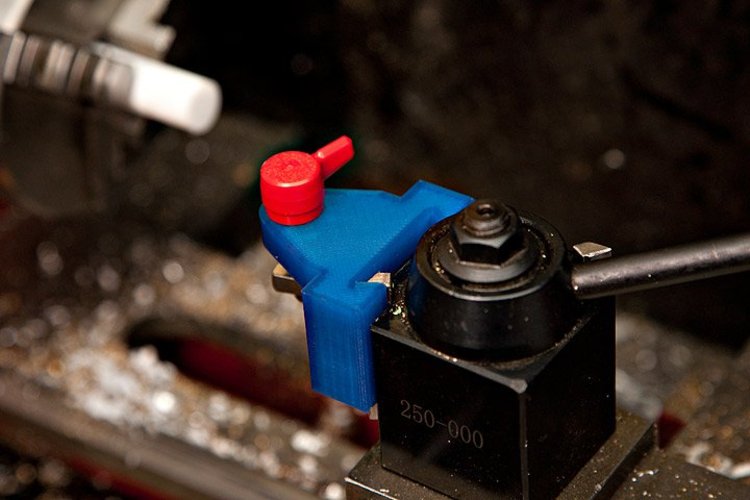 No Prints Yet

Be the first to upload a Print for this Design!
This is an adapter for lathe 0XA Quick Change Toolpost: mount various tools and objects, for example a Dremel tool to make vertical or diagonal slots and holes, otherwise not possible on a lathe.
A few variations are provided:
Horizontal 1/4-20 - for a Micrometer for example
A screw-in Dremel support
Vertical 1/4-20
Generic base
You can create more adapters by boolean joining the generic plate included (Lathe_0XA.stl) with your custom object mount, if you have the two STLs you can do this easily in 3D Builder.
Note: this is designed for 250-000 tool-post (0XA) which is common in 7x10 mini-lathe (Harborfreight, LittleMachineShop, etc)
WARNING: 3D printed parts are obviously prone to failure in such an environment, especially because of mechanical stress. Do not use such adapters without proper protection when the late is spinning
Lathe_0XA_micrometer.stl
54.5 KB
Lathe_0XA_Generic.stl
41.9 KB
lathe_0XA_dremel.stl
2.31 MB