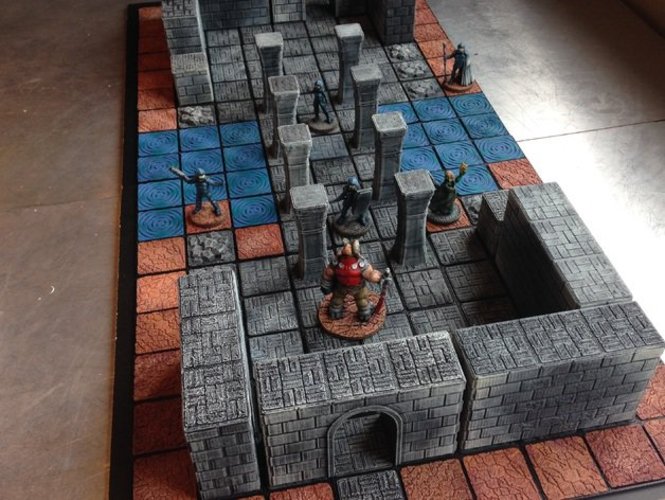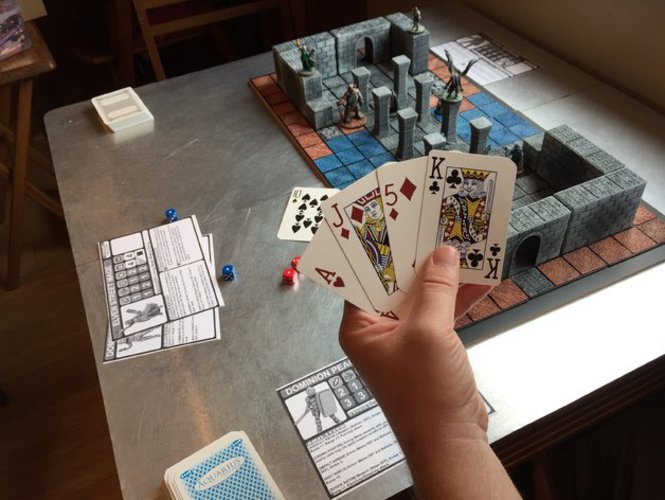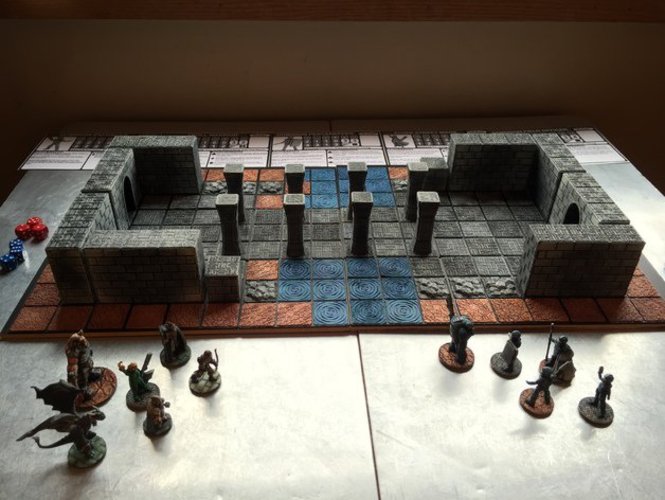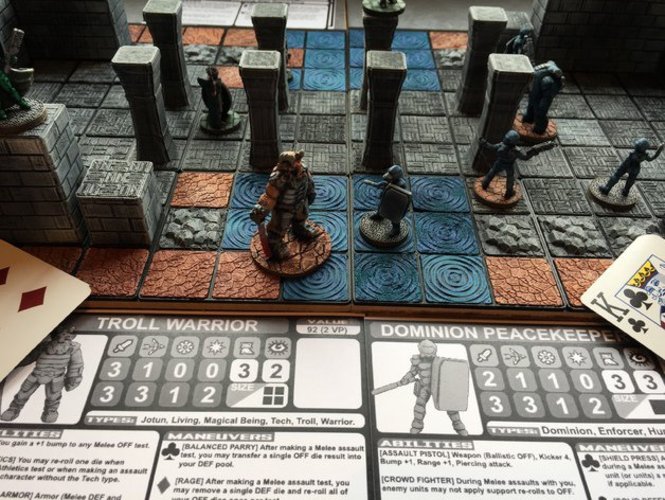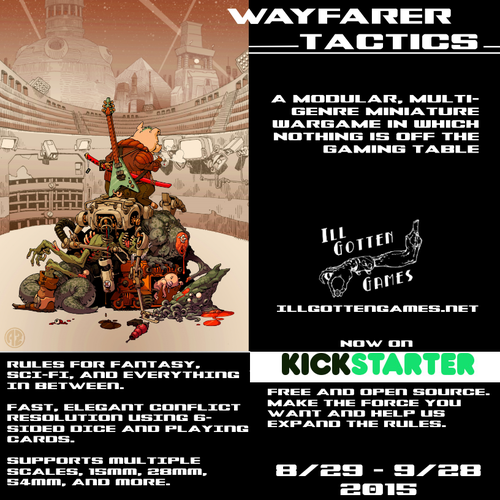 No Prints Yet

Be the first to upload a Print for this Design!
Hey everyone! Well, it's Kickstarter time again here at [Ill Gotten Games](http://www.illgottengames.net/) and to kick it off, here's a new set of modular tactics tiles for use with our new game, [Wayfarer Tactics (check out the Kickstarter campaign here!)](https://www.kickstarter.com/projects/292543184/wayfarer-tactics) (or any other 28mm wargame or tabletop RPG.)
Wayfarer Tactics is a dynamic miniature wargaming system. With these rules, you can use models from your collection to enact skirmishes, large-scale battles, or party-centered dungeon crawls. Based loosely on our Wayfarer multiverse setting, you can stage your battles in worlds of magic-rich high fantasy, far-flung intergalactic scifi, or anything in between.
[Check out our Kickstarter Video!](https://www.youtube.com/watch?v=E1bkC8_3lyw)
In addition, we've set up a Patreon page for anyone who's interested to help fund us so we can keep making free and open sourced games like Wayfarer Tactics. Check it out [here](https://www.patreon.com/illgottengames).
Enjoy!
WT_Tiles_28mm.zip/Water.stl
1.43 MB
WT_Tiles_28mm.zip/TileTray.stl
1.08 MB
WT_Tiles_28mm.zip/RockyGround.stl
519 KB
WT_Tiles_28mm.zip/Pillar.stl
464 KB
WT_Tiles_28mm.zip/Pedastalx1.stl
10.6 MB
WT_Tiles_28mm.zip/FlagstoneV2.stl
4.54 MB
WT_Tiles_28mm.zip/Flagstone.stl
390 KB
WT_Tiles_28mm.zip/WallBase.stl
537 KB
WT_Tiles_28mm.zip/DryEarth.stl
387 KB
WT_Tiles_28mm.zip/StoneWallx3.stl
37.8 MB
WT_Tiles_28mm.zip/StoneWallx3Doorway.stl
32.6 MB