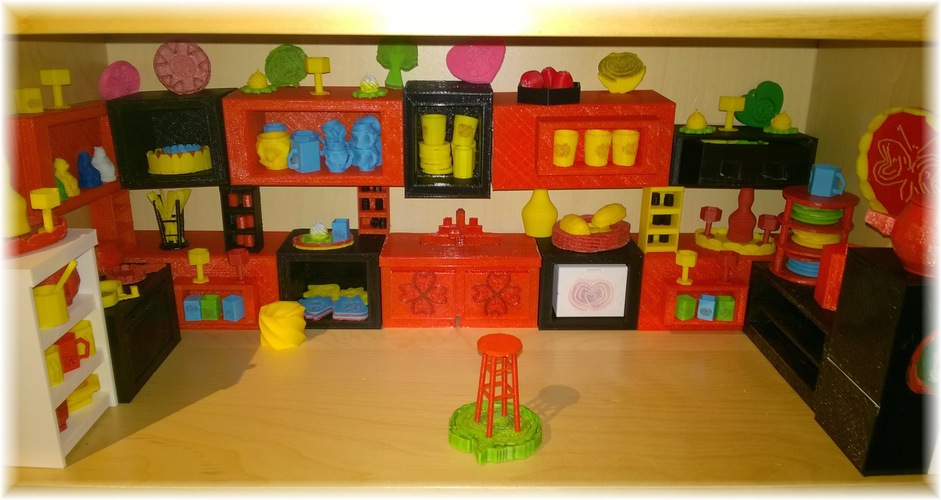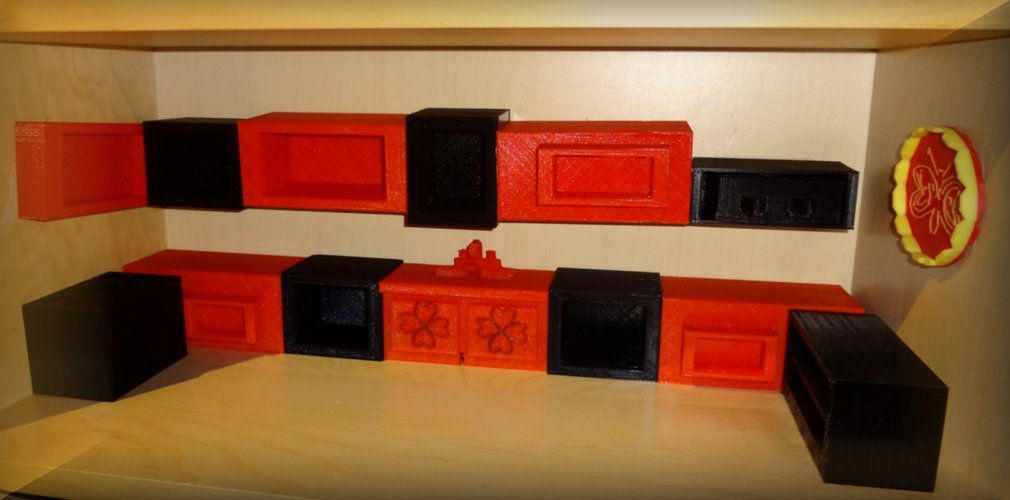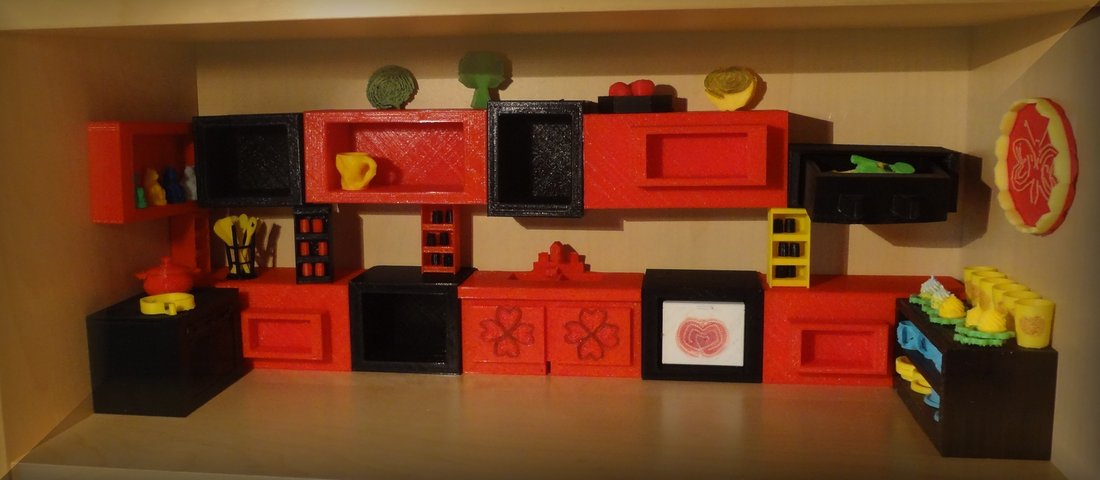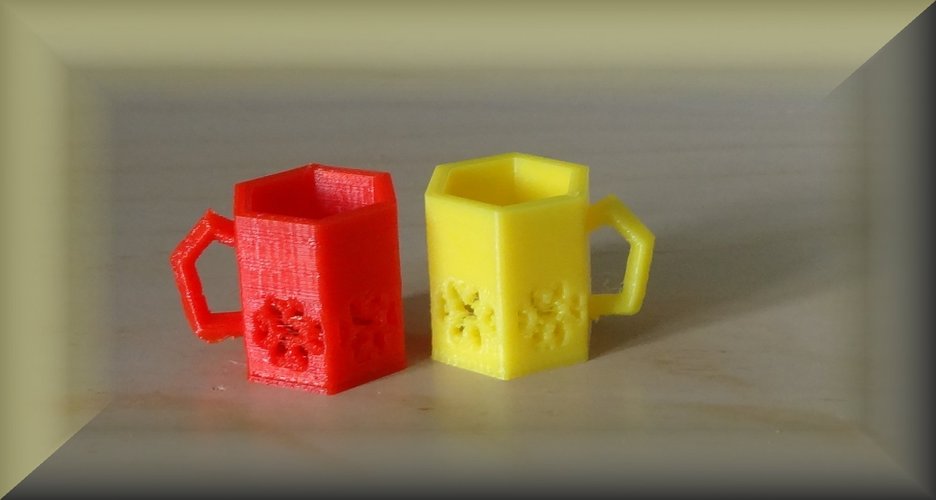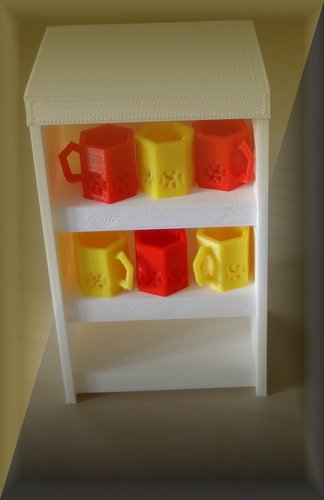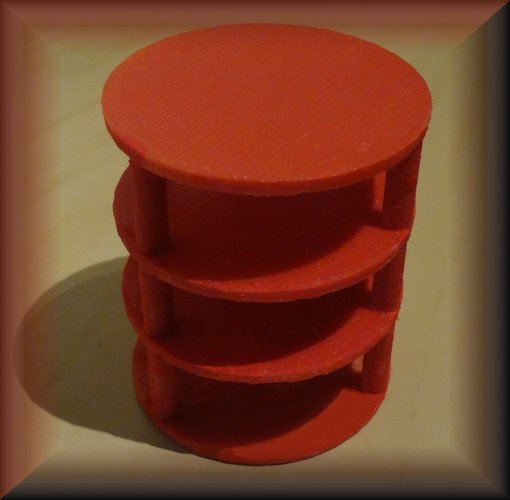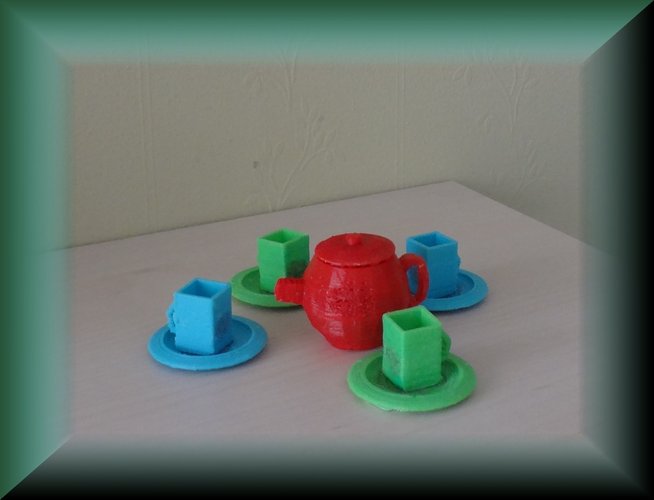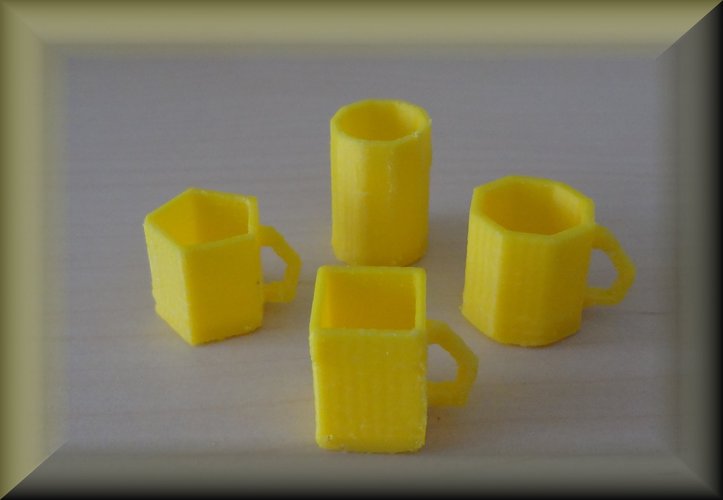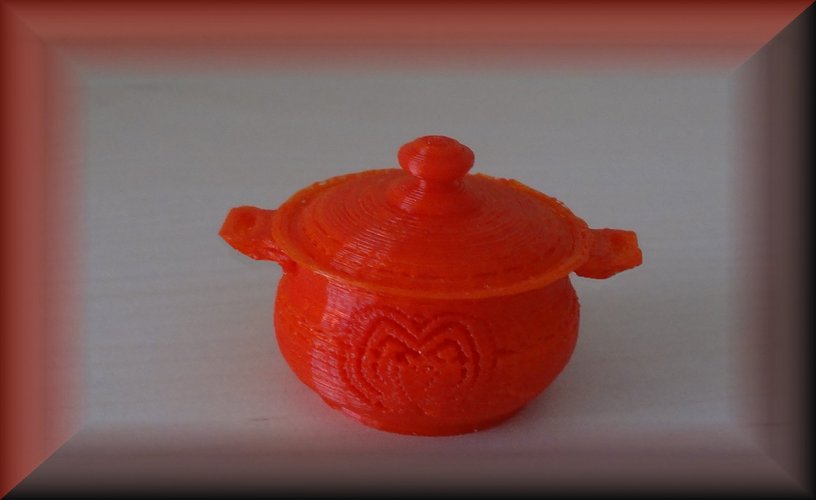 No Prints Yet

Be the first to upload a Print for this Design!
I've managed to print a prototype of a kitchen that fits into a shelf of my bookcase: 56 cm width, 30 cm depth and 25 cm height.I've printed out the kitchen blocks and cupboards on a Felix 3D Printer version 3. Used filament: PLA. I used a special version (for this 3D printer) of the Cura Engine to slice the objects with 24 % infill, printed with 55 mm speed and normal quality.
Average printing time for each block or cupboard: 10 to eleven hours.
The small attributes I added to this kitchen were printed with my UP! Mini 3D printer in ABS plastic.
3DChartresaucepan.stl
5.83 MB
small 7plabytray.stl
563 KB
fantasy_frying_pan.stl
360 KB
heartlabysaucer.stl
269 KB
roundsaucer7plaby.stl
333 KB
trays within a tray.stl
139 KB
small tray with 7 path laby.stl
434 KB
sixsided wineglass.stl
4.57 KB
chartreslabyhand.stl
443 KB
tray_with_butterfly_labyrinth.stl
2.84 MB
bordenetagere.stl
74.8 KB
schoteltjemetjewelhartlaby_fixed.stl
536 KB
theepotmetvlinderhartlaby.stl
1.35 MB
diverse_bekers.stl
19.5 KB
kookpanmethartlaby_fixed.stl
1.82 MB
kitchenblock04.STL
46.7 KB
kitchenblock03.STL
47.1 KB
kitchen cupboard02.STL
28.4 KB
cooker and oven.stl
2.39 MB
kitchen cupboard.STL
36.5 KB
freezer or bread box.stl
21.6 KB
knifespoonforkcutlery.stl
38.1 KB
white cabinet.stl
19.9 KB
kitchenblock02.STL
53.6 KB
cupboardfordrawer.stl
10.4 KB
black cabinet.stl
2.23 KB