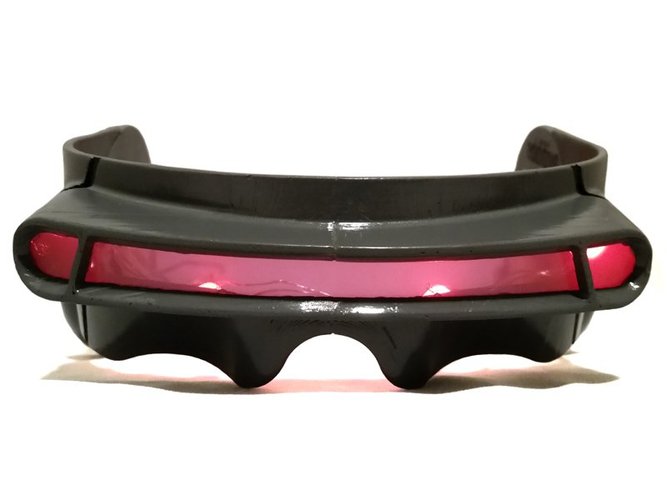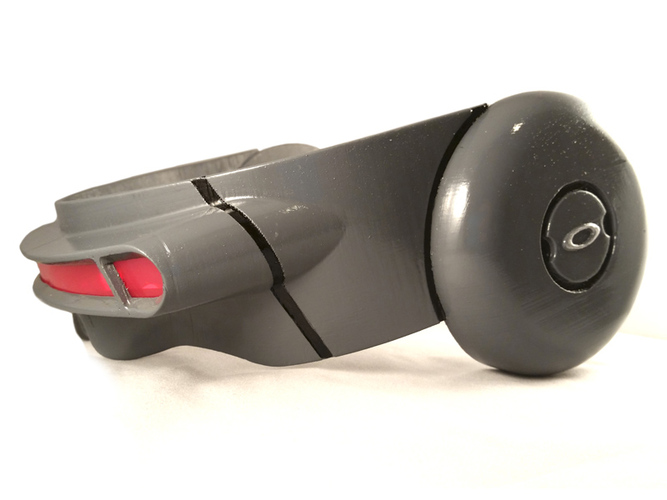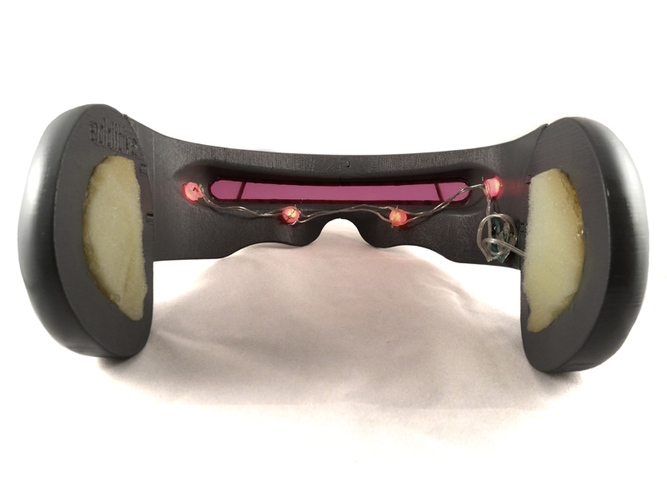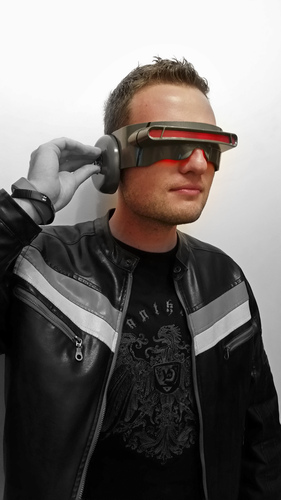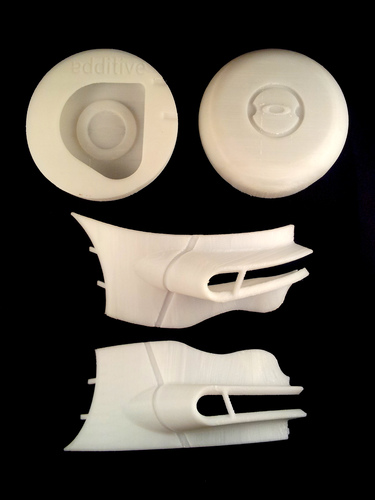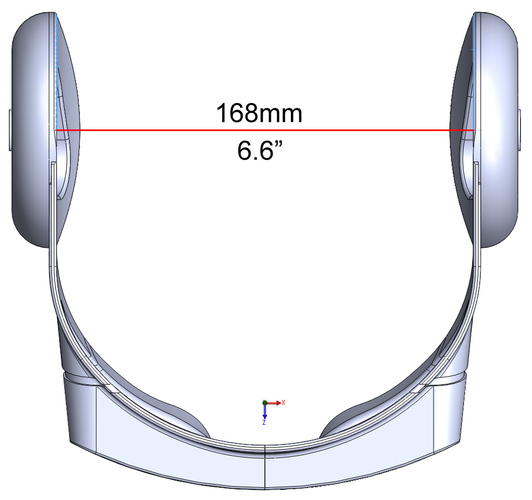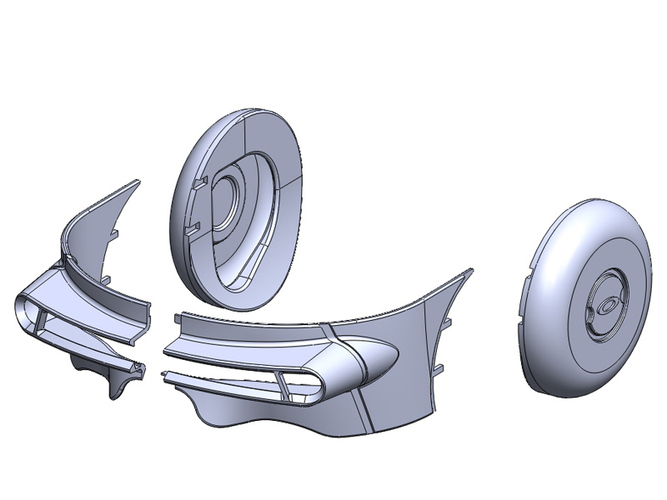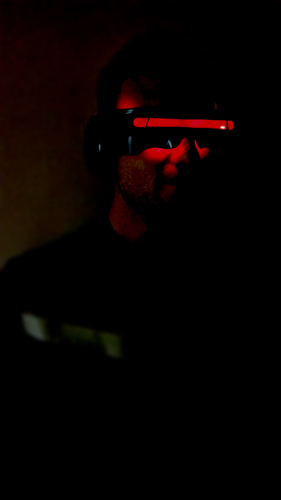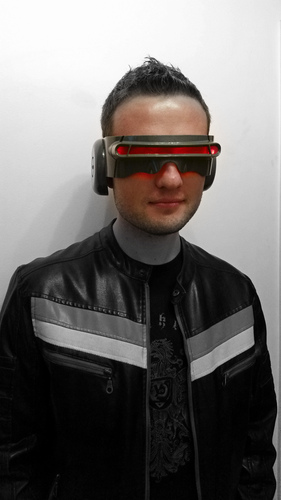 No Prints Yet

Be the first to upload a Print for this Design!
"Don't anybody move!… I lost my contact lens."
This is the X-Men Cyclops Goggles designed by me for a costume party. They print out nicely in 4 pieces, which I did on my 'Up! Plus 2' 3D printer using the 0.2mm layer thickness. I've added joints to the parts so it's really easy to locate and glue together, and will be nice and strong. You can see the dimensions they've been designed for in one of the images - if your head is smaller or larger just scale the prints to suit. 
I also added some foam to the ear pieces (which slot over your ears like glasses) just to create a firm fit on my head. I designed these to be suitable for anyone to wear, so you may find little tweaks like this are necessary to get the perfect fit.
For the red visor I simply cut a piece off a translucent red folder and glued it, so you can still see out while wearing them. Also some red LED's make a great feature! To get the smooth finish I applied multiple coats of a spray putty, sanded, and then spray painted the final colour. I then hand-painted the black details in the recessed sections.
Full details and photos showing how this was made on my blog https://edditiveblog.wordpress.com/category/costumes/
Cyclops - Right Ear.STL
4.75 MB
Cyclops - Left Ear.STL
4.99 MB
Cyclops - Right Lens.STL
3.44 MB
Cyclops - Left Lens.STL
3.43 MB
Cyclops - Single Part.STL
9.34 MB