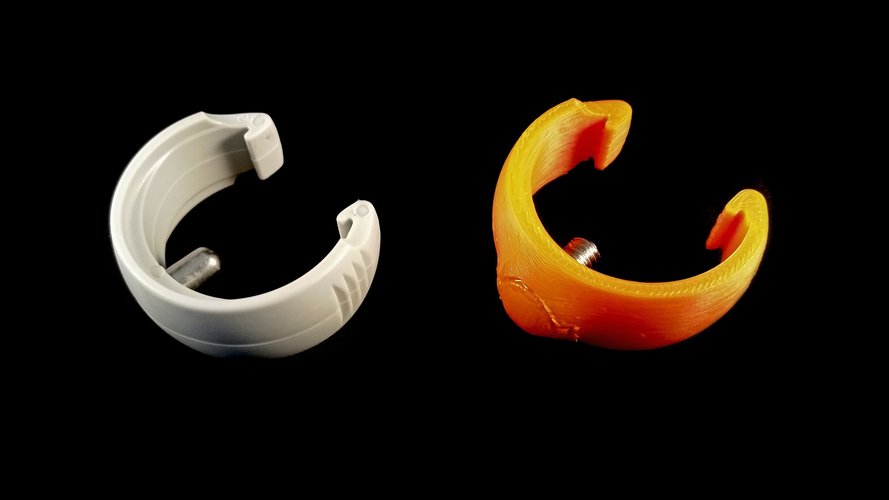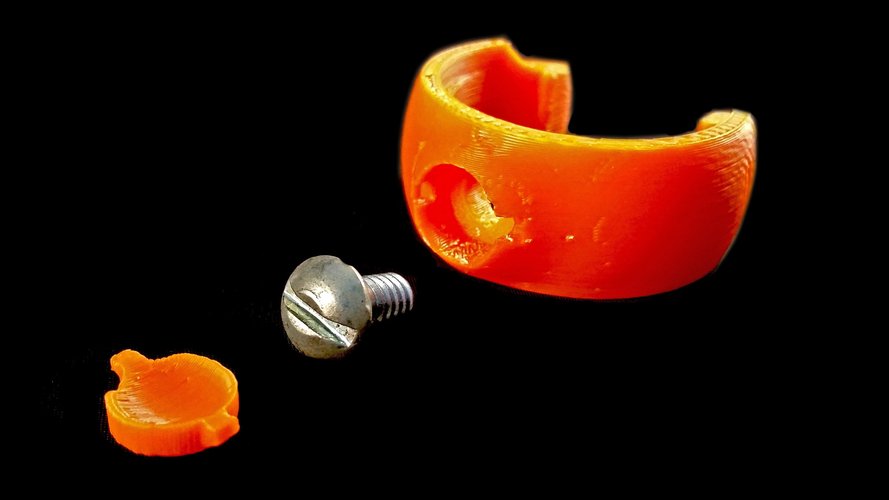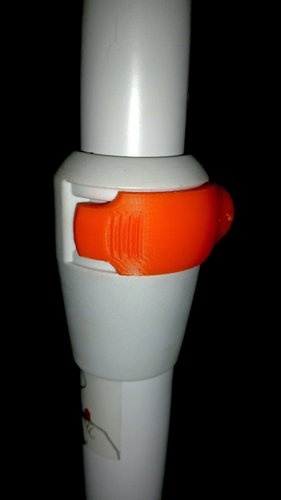 My local surf shop approached me with a unique problem: a popular Stand Up Paddle (SUP) brand Ozoboard uses a snap-fit locking mechanism (grey piece in the pictures) to allow for adjustment of the paddle length, but many customers have been losing them into the ocean. With the supplier no longer able to supply replacements (which are sold for $20) it's 3D printing to the rescue!
Once you print the 2 parts, all you will need is a screw with a 6mm diameter thread and length of 12mm from the underside of the head (M6 x 12mm in 316 stainless steel), and some high strength glue (I used Araldite) to glue all the pieces together. This part has been tested and will perfectly replace the old design.
The print pictured has been printed on an Up! Plus 2, using the 0.2mm layer thickness and solid infill for strength.
My surf shop Surf Connect is also selling these as I produce them since there is quite a demand at the moment, with the paddle useless without this small part. Get in touch with them, or contact me if you need a printed version of this to get back out on the water.
Paddle Lock Main.STL
2.3 MB
Paddle Lock Cap.STL
439 KB